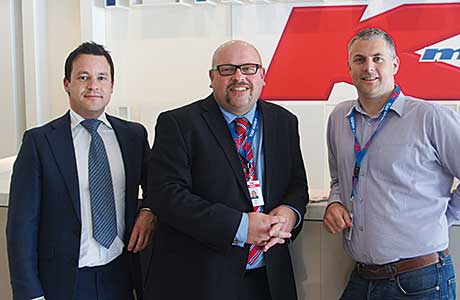 An Aberdeen quantity surveyor has extended its reach half way round the world after securing a contract with one of Australia's biggest retailers.
McLeod + Aitken has had a presence in the north-east since 1954 and over the decades has flourished in a variety of sectors but its recent success in retail is particularly notable. The firm was recognised by long-standing client ASDA when it presented McLeod + Aitken's managing director Chris Milne with the Project of the Year title for a new store in Portadown at ASDA's Brick Awards in September.
It was the firm's work with ASDA that prompted it to open an office in Leeds in 2001 to service the client's requirements south of the border and its successful relationship with the chain lay behind its latest venture down under where it is working with retailer Kmart, a non-food retailer with 172 stores in Australia and 15 in New Zealand.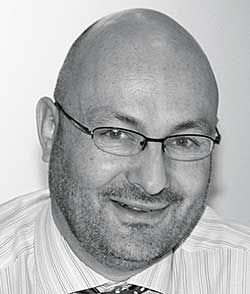 The deal sees McLeod + Aitken provide consultancy advice and assist in the creation of new stores and fit-outs from Kmart's head office in Melbourne.
"A contact we knew through ASDA moved out to Australia to take up a new position there," Milne explains. "He had been there for about six months when he decided he needed our expertise and everything moved on from there.
"At the moment we are set up within the Kmart offices and if all continues to go well we plan to open a separate office some time next year."
Director Mike Shirreffs added: "We are obviously delighted to secure a prestigious contract for Kmart and our skills and resources are ideally suited to the task. Our retail knowledge built up over many years will be extremely beneficial to Kmart, a major retailer in Australia, who have ambitious plan to provide new and refurbished stores across Australia."
Meanwhile, on home soil, the firm's multi-disciplinary team, specialising in quantity surveying, project management and CDM co-ordination, has continued to prosper despite the tough economic environment.
It was part of the team responsible for constructing a new ASDA superstore in Inverness earlier this year. The building's partly grassed roof is designed both as an eco-friendly measure and to improve the view for residents overlooking the site. Archaeologists commissioned to check the site ahead of construction work uncovered evidence of Bronze Age burials with almost 2,000 flints and pieces of Neolithic pottery discovered during digs.
Also, during the first quarter of 2012, the firm secured substantial new deals to work on projects worth more than £70m, including a contract to support new developments such as Jamie Oliver's restaurant site at the former E&M's building on Aberdeen's Union Street, headquarters for Ace Winches near Turriff and accommodation at Holburn Street, Aberdeen, for students at Robert Gordon University.
"These high-profile projects are key wins in the construction sector and are themselves significant developments for the north-east of Scotland, bringing with them new investment and job prospects," said Milne.
One of the most interesting jobs completed during the last 12 months saw the practice work on the new Family Home for Wm. Grant & Sons of whisky fame. The development was located inside the original malt kiln of Grant's first distillery in Speyside where brands including Glenfiddich, Grant's and Balvenie Whisky are created.
Features include part of the original kiln mesh floor preserved in the family room, views from a private dining room overlooking two copper-topped mash tuns and a blending room. Other notable features include a glazed full-height screen to view copper stills, reclaimed flooring and foundations built over large brick ducts servicing the whole site.
Another challenging project saw the firm work with Aberdeen architect Ingenium Archial on the restoration of a fire-damaged listed building. The work on Edinglassie House, Strathdon, for The Dickinson Trust was highly commended in the conservation category of this year's Aberdeenshire Design Awards.
Director Duncan Moir said: "The project demonstrated the extremely high quality of finish produced by local tradesmen led by the main contractor CHAP Construction and combined a fire damage reinstatement, extension and refurbishment to produce a stunning house."
Elsewhere the firm supplied services to the first phases of the refurbishment and extension of the Denburn Parish Church to form a new home for the Hebron Evangelical Church.
The final phase of a major redevelopment at Albyn School was also a highlight in a busy year for the firm. Completion of the new two-storey classroom block marked the end of the school's development strategy which included construction of the classrooms along with extended playground and sports areas and an extension to the science block to provide three additional laboratories.
Looking ahead to 2013, Milne said he is well aware of the challenging times facing the industry but remains upbeat.