Never miss an issue of Project Scotland
Keep up with the latest news across Scotland's construction industry with our monthly magazine. We bring you the biggest stories from across Scotland's construction, civil engineering and building trade with exclusive interviews, opinions and advice from industry experts. Sign up to receive Project Scotland today.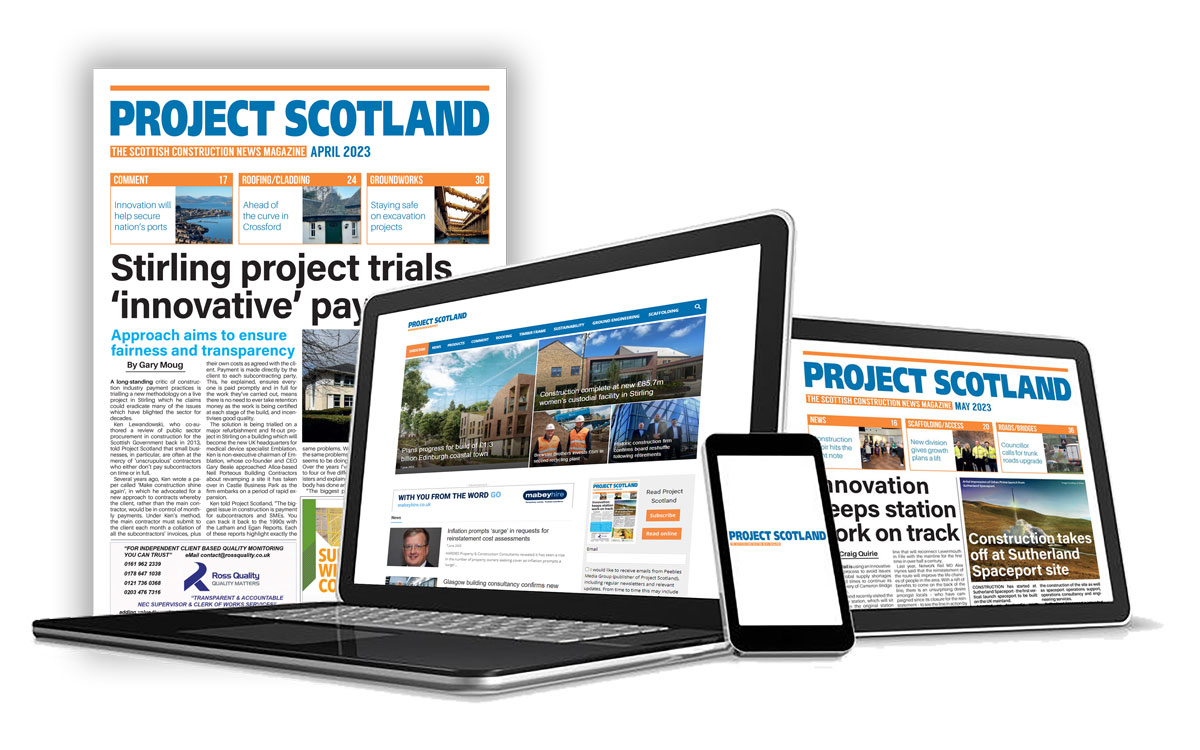 Why Sign-up to Project Scotland Magazine?
When will I receive my copy of Project Scotland magazine?
Project Scotland magazine is published monthly (10 issues annually with a combined issue for July/August and November/December). Print editions are posted via Royal Mail and you should expect to receive your copy a few days after publishing.

How do I change my delivery or email address?
If you need to update your postal address please email circulation@peeblesmedia.com or contact 0141 567 6064 with your updated delivery details. To update your email address contact digital@peeblesmedia.com or simply fill out the digital subscriptions form again.

What if I want to stop receiving copies of Project Scotland?
You can cancel your circulation at any time by getting in touch via email circulation@peeblesmedia.com or calling 0141 567 6064. For digital edition readers, you can unsubscribe at any time via the link in your email.

Can I receive a copy of Project Scotland outside of the UK?
If you wish to read Project Scotland outside of the UK, you can sign up to receive our free digital edition.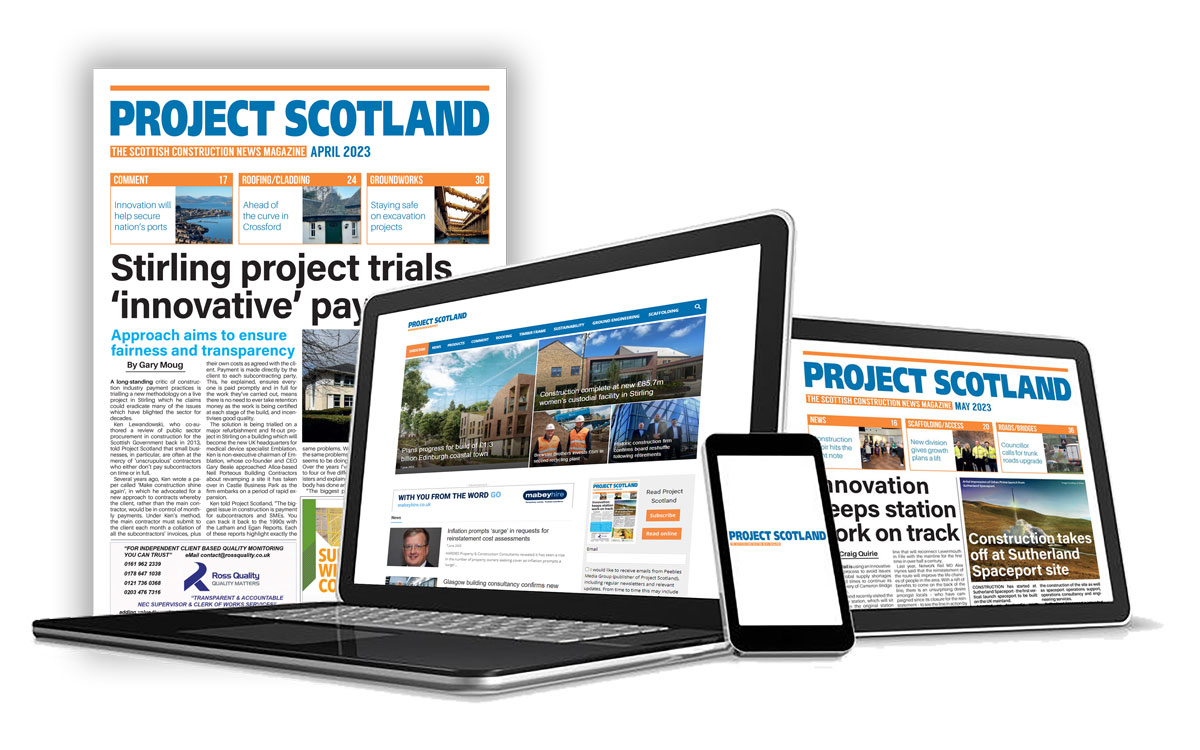 Have a query about digital issues or circulation?
If you have any questions, get in touch with our customer service team via email at circulation@peeblesmedia.com or call us on 0141 567 6064.