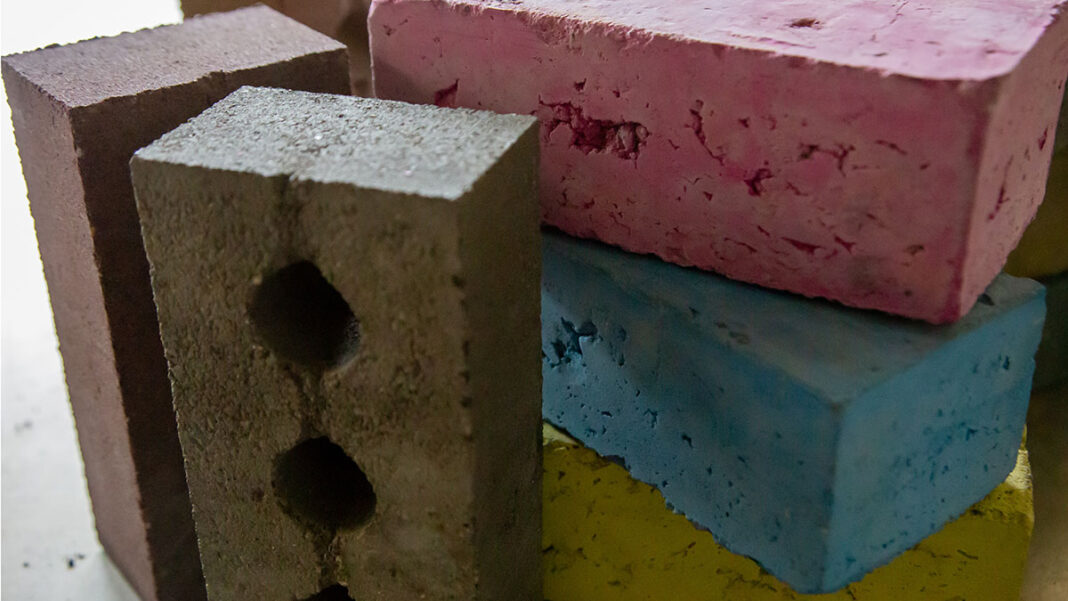 A recycled brick created by Heriot-Watt University academics is in the running for an accolade at this year's Beazley Designs of the Year awards.
Organised by London's Design Museum, the annual event highlight projects that have made a real-world impact across a broad range of sectors including digital, fashion, transport and architecture.
The projects shortlisted for the 2020 awards ceremony show how design was evolving prior to the Covid-19 pandemic, with organisers saying that they believing that they could help reassess how design subsequently progresses in the post-pandemic era.
The recycled brick, named the K-Briq, is the first product from Heriot-Watt spin-out company Kenoteq which is led by Dr Sam Chapman and Professor Gabriela Medero.
Professor Medero explains, "It is incredible to see the K-Briq appearing in London's Design Museum as part of such a prestigious exhibition. We have spent more than a decade researching how to better utilise recycled construction and demolition materials to minimise environmental impact.
"Because it is unfired, the K-Briq produces a tenth of the CO2 emissions of a traditional fired clay brick and requires less than a tenth of the energy in its manufacture. We hope sustainable building materials will become standard in the years to come as the UK strives to reach its net zero targets."
Other designs featured in the nomination list include the edible Ooho drinks capsules – the seaweed product replaced plastic bottles at this year's London Marathon. Ikea's homeware collection made from rice straw is also in the running for the award.
The Design of the Year will be revealed on Thursday 26 November. The awards are decided by a panel of seven judges including artist Camille Walala, the Financial Times's architecture and design critic, Edwin Heathcote, and fashion designer Samuel Ross. Votes for the K-Briq to receive the public award can be made by clicking here.