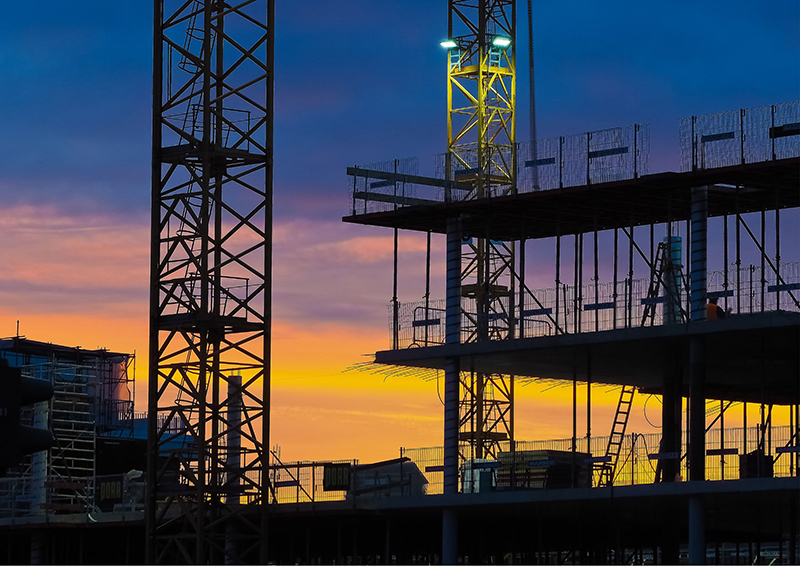 SPENDING on UK infrastructure fell back 39% to £1.2 billion in August, although contract awards overall remained 'relatively healthy' for the second month in a row with £6.3 billion according to Barbour ABI's latest analysis.
The bad news for infrastructure looks set to continue with a commensurate 55% drop in approvals in August.
Meanwhile, the education sector saw some positives in the wake of the ongoing situation around RAAC repairs.
Barbour ABI chief economist Tom Hall said, "All eyes are on the education sector following the scandal around crumbling concrete in schools. It may, therefore, come as a small positive for those affected that spending in the form of new project contracts increased 34% to £700 million in August, driven largely by secondary school redevelopments.
"Approvals were also positive, with projects worth £500 million moving through the pipeline and £400 million of project applications in July."
August also saw a continuation of higher spending levels for the commercial sector with £1 billion in contracts awarded. Hotel and leisure appeared to be slowly returning to normal levels post-Covid but remains dependent on small numbers of larger projects.
The planning pipeline remains mixed.
Planning approvals continued a 'mini-resurgence' with £8.9 billion worth of projects in August. This was the third month of higher activity. The recovery has been driven by recoveries in the residential, infrastructure and industrial sectors.
However, there was still no good news for planning applications, with continuing 'low activity' since the beginning of the year pointing to a challenging future as the pipeline dries out. In particular, extreme weakness in the residential sector remained clear, with just £3.3 billion of new applications in the latest monthly figures.
"In the wider construction environment, confirmed activity remains very uncertain, and prospects remain muted for the second half of 2023," Tom Hall concluded.