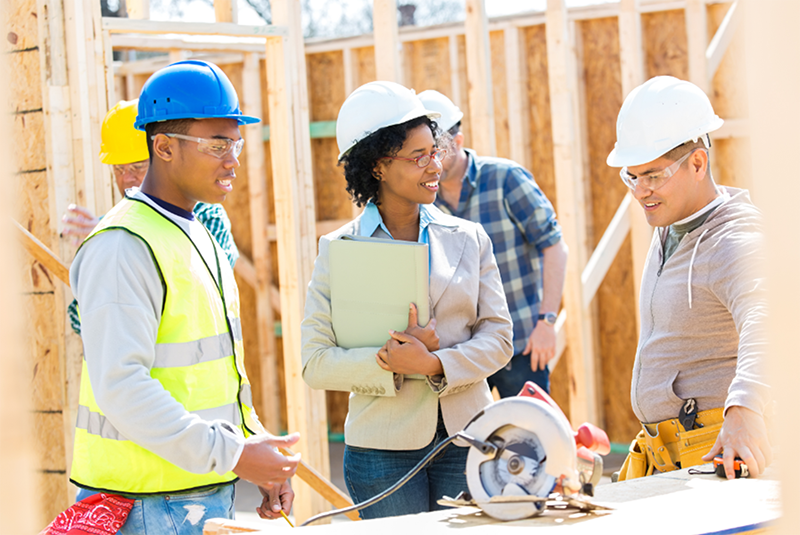 THE Supply Chain Sustainability School has released the results of its eighth annual review of fairness, inclusion, and respect (FIR) in the built environment sector through the 2023 FIR Culture Impact Report.
This year's survey marked a milestone with 1,270 respondents, reflecting a 19.6% increase from the previous year, which the organisation said highlights the growing importance of the FIR mission within the industry. 
The 2023 FIR Culture Impact Survey received a 68% completion rate. This year, 61% of the respondents had participated in the FIR Programme, with 32% of them having joined within the last 12 months. Notably, the survey revealed a diverse respondent base, challenging industry benchmarks with 52% of respondents being women, 11% disclosing a disability, and 8.8% representing non-white backgrounds. 
The survey further highlighted the positive role of FIR ambassadors within the programme, with 434 ambassadors (34% of respondents) sharing their insights.  
 Key findings comparing FIR ambassadors to non-ambassadors include: 
76% of FIR ambassadors agreed that their employer makes the most of their skills, compared to 68% of non-ambassadors.

 

84% of FIR ambassadors feel respected by their manager or supervisor, in contrast to 74% of non-ambassadors.

 

85% of FIR ambassadors agree that they feel part of a team at work, while only 74% of non-ambassadors share the same sentiment.

 
The survey also indicated that the FIR programme has had a 'significant' positive impact on participating businesses, with the majority of respondents rating the quality of FIR training as excellent or good – with 90% approving of workshops, webinars, and the FIR resource library. Additionally, 91% of workshop attendees reported increased understanding, while 93% of webinar participants agreed that their comprehension improved. E-learning modules also received high praise, with 93% reporting enhancement of knowledge, and 85% implementing knowledge gained from the FIR resource library. 
The survey also revealed that:
84% agree that the FIR programme helped them understand the business case for embedding FIR within their business.

 

87% feel empowered to deal with FIR issues more effectively.

 

83% now have the confidence to challenge poor behaviours.

 
Regarding the impact on business processes, the survey revealed that many organisations are reporting positive changes: 
63% reported pockets of good practice or fully embedding change in their recruitment practices.

 

59% fully embed FIR within people-management processes or report pockets of good practice.

 

25% have fully embedded diversity monitoring, with 55% starting the process or achieving pockets of good practice.

 

18% have fully embedded FIR within their procurement process to drive a culture of FIR within their supply chains.

 
Anonymous participants provided insights into the personal impact of the FIR programme. The organisation said that their comments highlight the programme's ability to create better individuals, foster networking opportunities, and empower employees to promote FIR ideals.
One anonymous survey participant commented, "As a senior manager, I feel the know­­ledge I have gained and increased allows me to further promote FIR ideals and ideas with my business. I am of a generation before FIR, and the ideals encompass and uphold perfectly, a lifelong held belief that tolerance and being a decent human being are paramount and essential in life." 
The school is part-funded by CITB and industry partners, with the direction of the school being led by over 200 partners.  
The Supply Chain Sustainability School provides free practical learning and support in the form of sustainability training, networking, e-learning modules, tailored assessments, action plans, and a library of over 3,000 online resources. Sign up for free here.