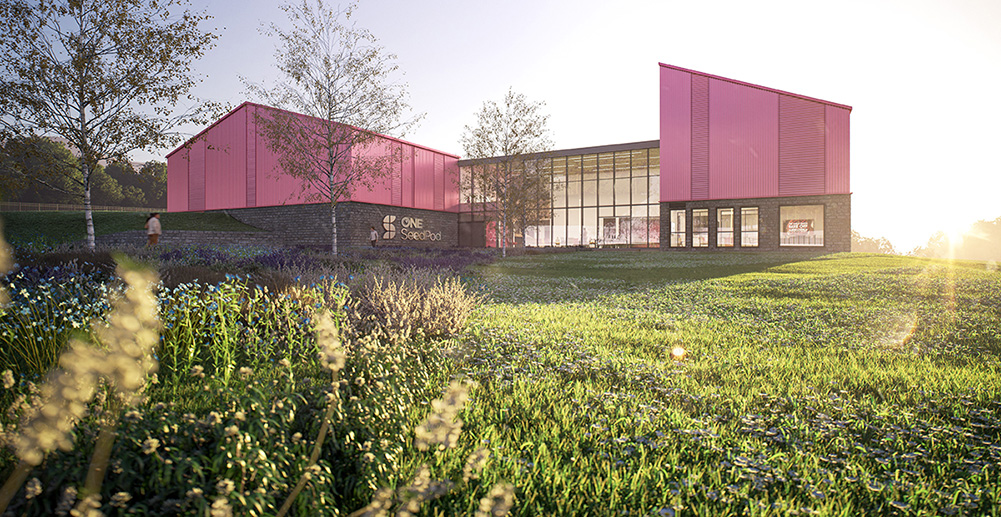 ROBERTSON Construction has announced that work to create ONE SeedPod – a new innovation hub for Scotland's food and drink industry – has started in Aberdeen following the completion of the capital funding package.
Opportunity North East (ONE) is delivering the Aberdeen City Region Deal project on Scotland's Rural College (SRUC) Craibstone Campus. New space, facilities, programmes and an entrepreneurial environment will be created for the key growth sector.
ONE SeedPod is a £27 million investment to enable manufacturing and production businesses to lead in innovation, productivity, sustainability, and developing foods of the future.
Robertson is the main contractor and ONE SeedPod is scheduled to open in late 2024.
Food and drink businesses have hailed the project as 'game-changing' for the sector, which employs more than 22.000 people in north east Scotland with an annual turnover of £2.2 billion.
The project includes £10 million of capital funding from the UK Government and Scottish Government via the Aberdeen City Region Deal (ACRD) – a partnership between the governments, ONE, Aberdeen City Council and Aberdeenshire Council. ONE has committed £5.4 million and set up Food Hub (NES) Limited to take the project forward. ONE secured £3.1 million for ONE SeedPod from the Just Transition Fund in 2022, and Scottish Enterprise has now confirmed £2 million. Scotland's Rural College (SRUC) is a strategic partner and providing the site.
David Kilshaw OBE, who chairs the Food Hub (NES) board, said, "The ONE SeedPod industry innovation hub will put food and drink businesses at the forefront of product and process innovation, low-carbon high-value manufacturing, as well as the development of premium markets for consumer-led foods of the future. The unique combination of commercial facilities, sector knowledge, insights and expert networks in ONE SeedPod will stimulate ambition, nurture the next generation of high-growth start-ups, and accelerate scale-up."
Elliot Robertson, CEO of Robertson Group, added, "ONE SeedPod further illustrates the commitment being made to deliver transformational projects to diversify the economy in north east Scotland. We are proud to be the delivery partner on our second project for ONE and look forward to playing our part in providing a high-quality facility which will nurture innovation and inspiration, driving new product development for this key sector whilst creating employment opportunities and bringing investment to the local economy."