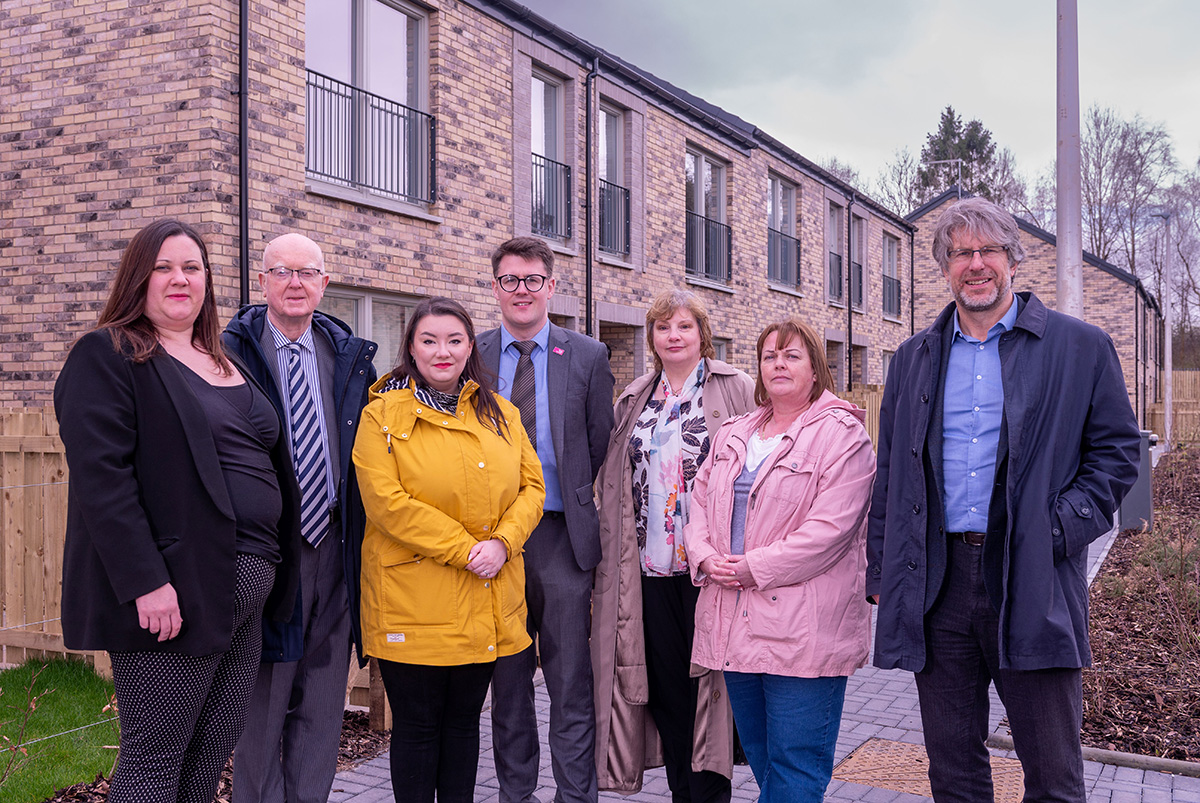 LEGENDARY sports broadcaster Archie Macpherson returned to his roots to help officially open new homes in the Shettleston area of Glasgow.
Shettleston Housing Association has completed its latest development of 44 new homes for social rent following a handover from construction partners, The JR Group.
Archie Macpherson, who is originally from Shettleston, was guest of honour at the formal opening ceremony. He said, "It is a real honour to have been invited to launch the new homes here in the heart of Shettleston for Shettleston Housing Association. I have very fond memories of the area and it has always been a place with a strong sense of community.
"I am delighted to see the continued regeneration of Shettleston with the creation of these fantastic energy-efficient, well-built family homes and I wish all the new residents the best of luck as they embrace this new era in this great location that I hold very dear to my heart. I plant the tree with great pride to mark, not only the opening of the development, but as a symbol of a new chapter in our world in relation to the climate and the living environment around us."
Located adjacent to Tollcross Park, the new homes complete the regeneration of this corner of Shettleston and have been built on the site of the former St Mark's primary school, which was destroyed by fire in 2012. A feature of the development is the high proportion of larger family houses and flats which have all been constructed to meet the 'Glasgow Standard'. 
Lesley Scoffield, chair of SHA, added, "We are delighted to have been able to deliver these badly needed and high-quality new homes and to be able to meet the needs of so many larger households. There is a real shortage of such homes in the local area."
Gary McGregor, MD for The JR Group, commented, "It was great to work with Shettleston Housing Association to deliver high-quality and much-needed homes for the area whilst repurposing the former St Mark's school site which has lay derelict for more than ten years. We always make a commitment to invest in the communities we work in and this case has been no different, working and supporting wide selection of local community groups and organisations throughout the creation of this development.
"It's a real honour to be handing these homes over to Shettleston Housing Association and seeing some of the new residents so pleased with their new home."
The project was supported by Glasgow City Council and the Scottish Government with grant funding of £4.38 million.