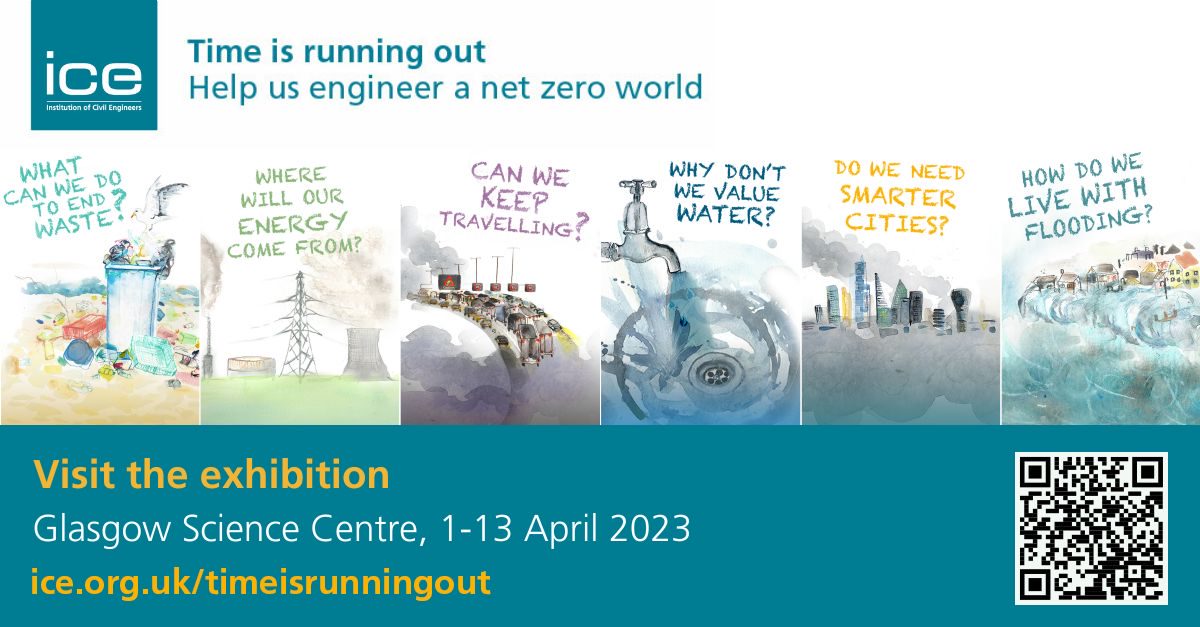 A new Glasgow exhibition is highlighting the role of civil engineers in helping society respond to the challenges of climate change and achieve net zero targets.
The Institution of Civil Engineers' (ICE) 'Time is Running Out' exhibition at Glasgow Science Centre runs from April 1-13, described as an educational experience for families, young people and those wanting to learn more about engineering.
Featuring original hand-drawn illustrations and animations, six children talk to TV presenter and engineer Rob Bell, asking questions about issues such as ending waste, the impact of transport, energy sources, value in water, smarter cities and living with flooding.
Ben Westland ICE Scotland director, said, "Welcoming such an impactful exhibition into the region that not only engages young people but adults alike, is important to spark conversation about the global problems that impact the future of infrastructure."
Dr Gillian Lang, director of experience development, Glasgow Science Centre, added, "We are delighted to host the ICE Time is Running Out touring exhibition here at Glasgow Science Centre. Having the exhibition in-situ during the Easter school holidays will be a great opportunity for our visitors to engage and learn about engineering a net zero world."
Sponsoring the Time is Running Out exhibition are Arup, the Environment Agency, Graham,  Jones Bros, Laing O'Rourke, National Highways, Network Rail and Tony Gee.