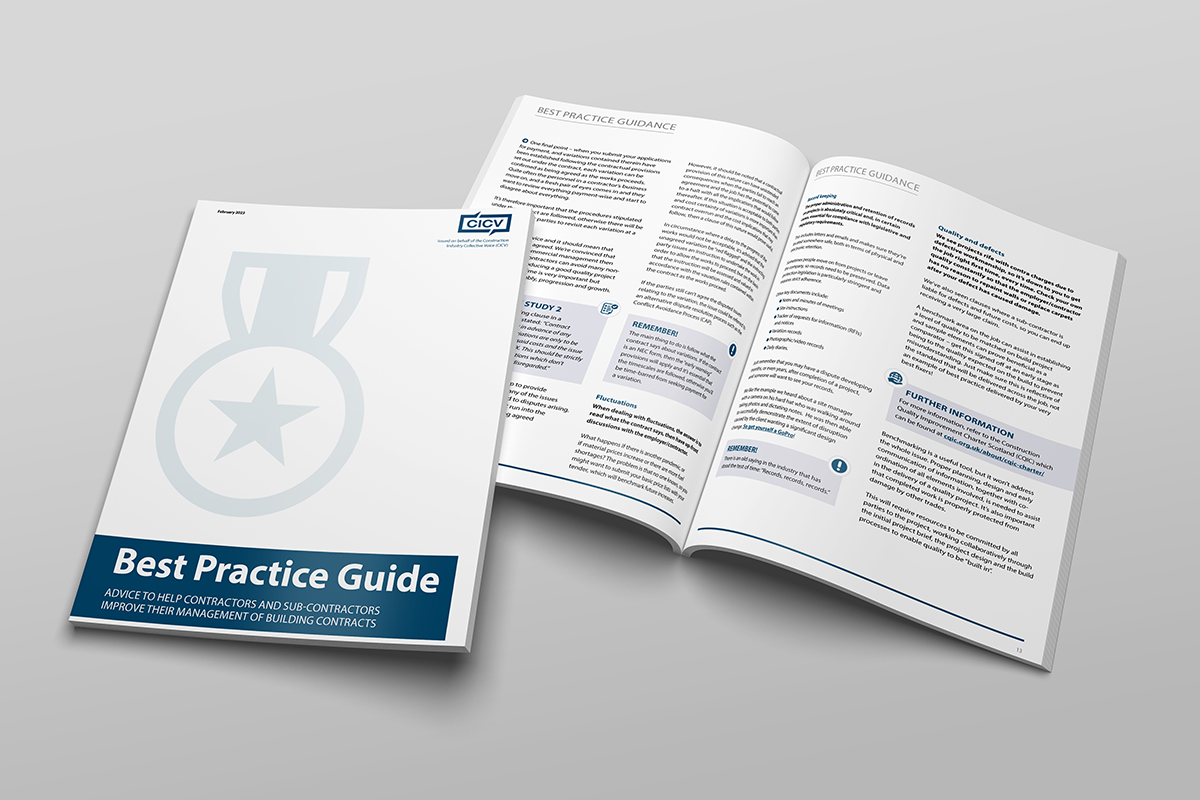 THE Construction Industry Collective Voice (CICV) is set to host a webinar to discuss improving cashflow and payments within the Scottish construction sector this Friday March 3 at 12.30pm.
Featuring industry consultant Len Bunton, Ian Honeyman (Scottish Building Federation), David MacDonald (Scottish Futures Trust) and Iain McIlwee (Finishes & Interiors Sector), the move follows the CICV's recent payments survey and the issuing of a new Best Practice Guide to help contractors and sub-contractors improve cashflow and prevent disputes.
Compiled by more than a dozen experts, the guide offers practical information designed at demonstrating how to take control and deal with a range of issues to enhance the contractual chain.
The CICV survey on payment and cashflow issues revealed that businesses are still suffering the 'scourge' of late payments, outstanding retentions and unexpected charges.
Len Bunton, who is chair of the CICV Pipeline and Commercial sub-group, said, "Following the recent CICV survey, we concluded that the contracting supply chain needed some guidance on improving the commercial management of projects. Our highly-experienced contributors have walked through the construction process, giving their best recommendations on how to do things better day-to-day. A lot of the problems we deal with are self-inflicted, so we have gone back to the basics of improving the way in which commercial activities are carried out.
"This is not rocket science, but it's clear the whole process needs a massive shake-up. Following publication of the guide and our webinar to take the supply chain through it, I am confident we can get change into the UK industry."
The Best Practice Guide is free to download from the CICV website and looks at a number of areas including tender qualifications, contract amendments, payment schedules, retentions, quality/defects, and the Conflict Avoidance Process (CAP).
The guide has been drawn up by experts from a range of industry bodies, including Mr Bunton, Finishes and Interiors Sector CEO Iain McIlwee, Scottish Building Federation commercial director Ian Honeyman and the national hub programme director of Scottish Futures Trust, David MacDonald.
Mr Honeyman said, "Agreeing a mutually beneficial and collaboratively agreed contract is the first, vital stage in any construction project, and an area in which can lead to costly and damaging disputes. The CICV has therefore looked at the most common reasons for payments being delayed and changed, and has prepared this guide to help companies and individuals understand how to avoid them."
CICV Chair Alan Wilson, who is also MD of electrical trade association SELECT, added, "Being paid on time and receiving what you're due in full is essential for the survival and growth of every business, so this guide and accompanying webinar will help contractors and sub-contractors improve the commercial management of building contracts."
The CICV Best Practice Guide can be downloaded here and you can register for the upcoming webinar here.
An extended interview with Len Bunton about the background and aims of the Best Practice Guide will appear in the March issue of Project Scotland magazine.