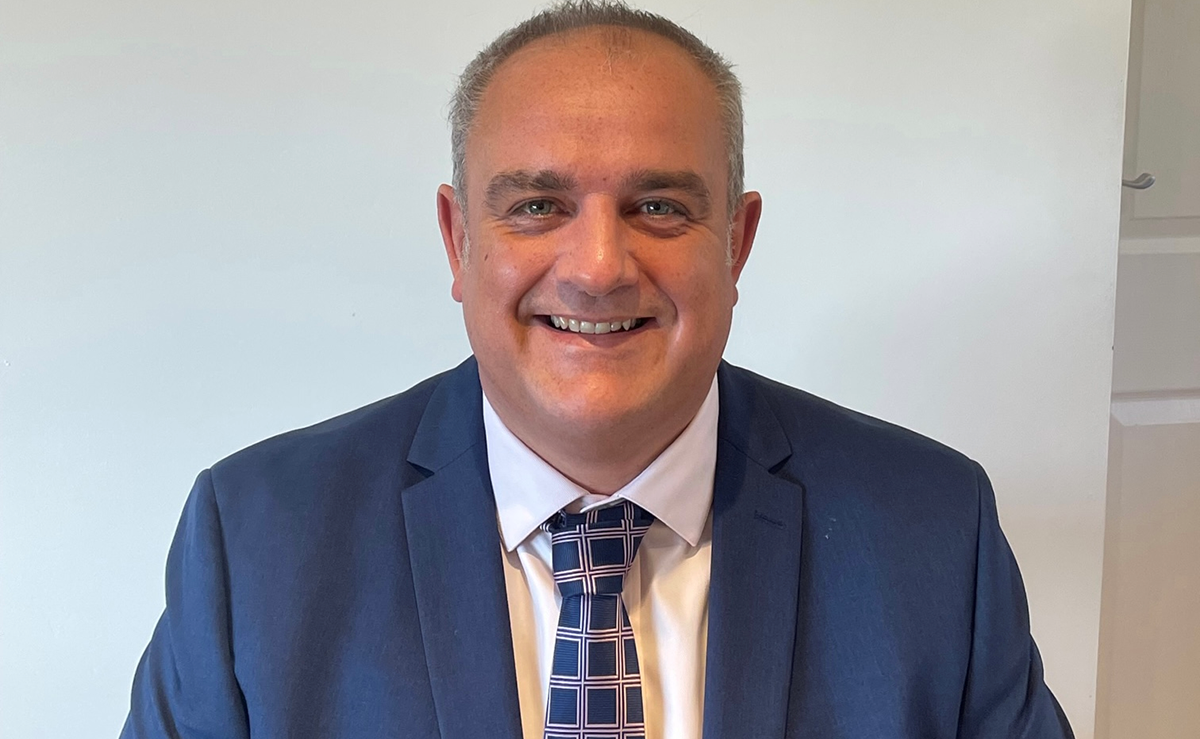 Following a period of growth, Morris & Spottiswood has become much more than the fit-out, shopfitting and refurbishment services that the company is known for. Chief executive officer Jon Dunwell tells Project Scotland what has changed and why the future is looking so bright.
2022 has been a pivotal year for Morris & Spottiswood. We've seen a return to pre-Covid turnover, achieved strong financial results, and expanded our service offering.
As a company, we've always been ambitious – right from our earliest days back in 1925. This ambition isn't just about growing the company's size and profitability, but it's about making our business as robust as possible and delivering the best service to our clients.
We value innovation and work hard to ensure that we lead the way in all the sectors we operate in. This allows us to provide products and services that deliver cost savings and performance benefits to our clients.
This ambition led to the acquisition of Livingston Building Services Limited (LBS), a major milestone for us in the last few years.
LBS provides clients with mechanical and electrical (M&E) services and this acquisition immediately expanded our offering, giving us a real point of difference as a business. It enables us to offer a true end to end delivery, from architectural support to M&E engineering, which is unique in the market.
The Morris & Spottiswood Group now comprises four subsidiary businesses, also including Crosbie Homes, McLennan and Lled Construction. Crosbie Homes builds new high quality, sustainable homes; McLennan offers in-house design and architectural services; and Lled Construction delivers maintenance and small works projects.
We have also in the last year established Builders Station, our own builders merchant business, which supplies building materials to our own delivery teams, commercial new build, fitout and refurbishment businesses, as well as tradespeople and members of the public.
With this breadth of offering, we're increasingly finding ourselves working with clients in both the public and private sectors, combining services from all areas of the business. This allows us to provide a much more streamlined and efficient process, as we all work together as one team.
Another of our great successes this year has been our public sector work – over the last 18 months, we've secured and maintained appointments to eight public sector frameworks across the UK.
As a collective, we offer greater efficiency and value for framework members and their communities, and it's great to see this being recognised.
Looking to the future
While we are mindful of continuing inflationary pressures and supply constraints on materials and labour, we're feeling confident about the year ahead and are excited about the plans we have in place.
One thing that will be a focus for us as we move into 2023 is the development of our net zero strategy. While we will of course be looking internally at our own business processes, our strategy is focused on expanding our services to support the energy transition and energy efficiency for our clients.
A key part of this is the development of our own energy efficiency consultancy, which will offer advice and guidance to our clients on how to incorporate their net zero requirements into their projects.
There are so many practical and progressive things that can be done to reduce emissions – and bills – and its well within our powers to help businesses become more efficient and meet their ESG and net zero commitments. Our big opportunity here is to show businesses that small changes can have a huge impact.
As a long-standing family business, the culture of the company has always remained strongly people-centred. We believe in nurturing expertise, developing talent and awarding merit wherever we find it.
We are extremely proud to have recently been awarded a Gold accredited membership via The 5% Club's 2022-23 Employer Audit Scheme – one of just 107 employers UK-wide who met the gold standard this year.
This award recognises significant contribution to the continued development of employees through our investment in training and continuing professional development.
The award also reinforces our commitment to attracting and nurturing the best talent through our apprenticeship, trainee and graduate development programmes.
Our team is the backbone of this business and to achieve our ambitious 10-year growth plan, we recognise the importance of investing heavily from top to bottom to ensure our staff have the necessary skills to achieve their own personal goals and drive the business forward.
We're in a strong place as a business and team as we move into 2023, and I look forward to seeing how the next era of Morris & Spottiswood develops.