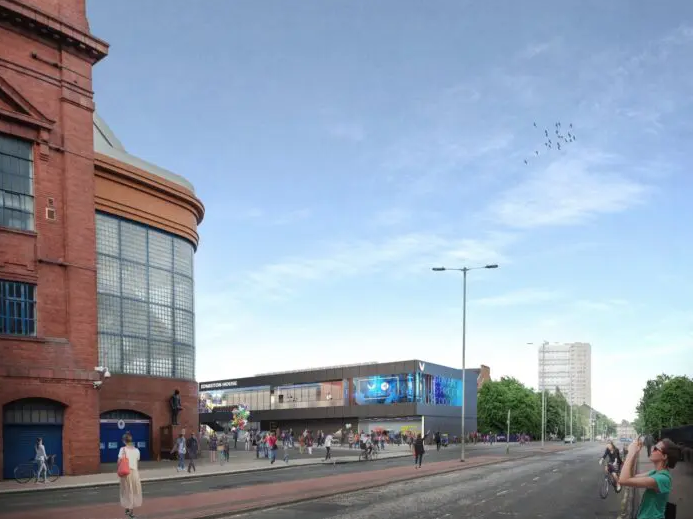 A new multi-purpose event and retail space is set to open on the grounds of Rangers Football Club's Ibrox Stadium this Saturday (January 28).
The club described the opening of the new Edmiston House as a 'huge' moment in its commitment to enhance its supporter experience and added that it will be a 'terrific asset' to both Govan and Glasgow.
Edinburgh-based Sharkey was appointed to deliver the build in 2021, with it featuring a two-storey club shop and events space, as well as a museum which is still under development and 'progressing well', with Rangers revealing it will open later this year.
Rangers' director of commercial and marketing, James Bisgrove, commented, "The opening of New Edmiston House is a massive moment for the club. While it will be a focal point for our supporter experience on a matchday, this will be a seven-day venue, with regular conferences, concerts, and other live entertainment acts utilising the superb event space.
"The new, two-storey Rangers store will raise the bar in terms of the club retail offering, in close collaboration with Castore and our official licensing partners.
"The club museum will be a flagship attraction to New Edmiston House and Ibrox. Since I arrived at the club, the desire for a museum has been clear, and we are really excited with what we are going to share with our supporters, and many other vistors to the city. The specialist fit-out of the museum is now underway, and it will open later this year."