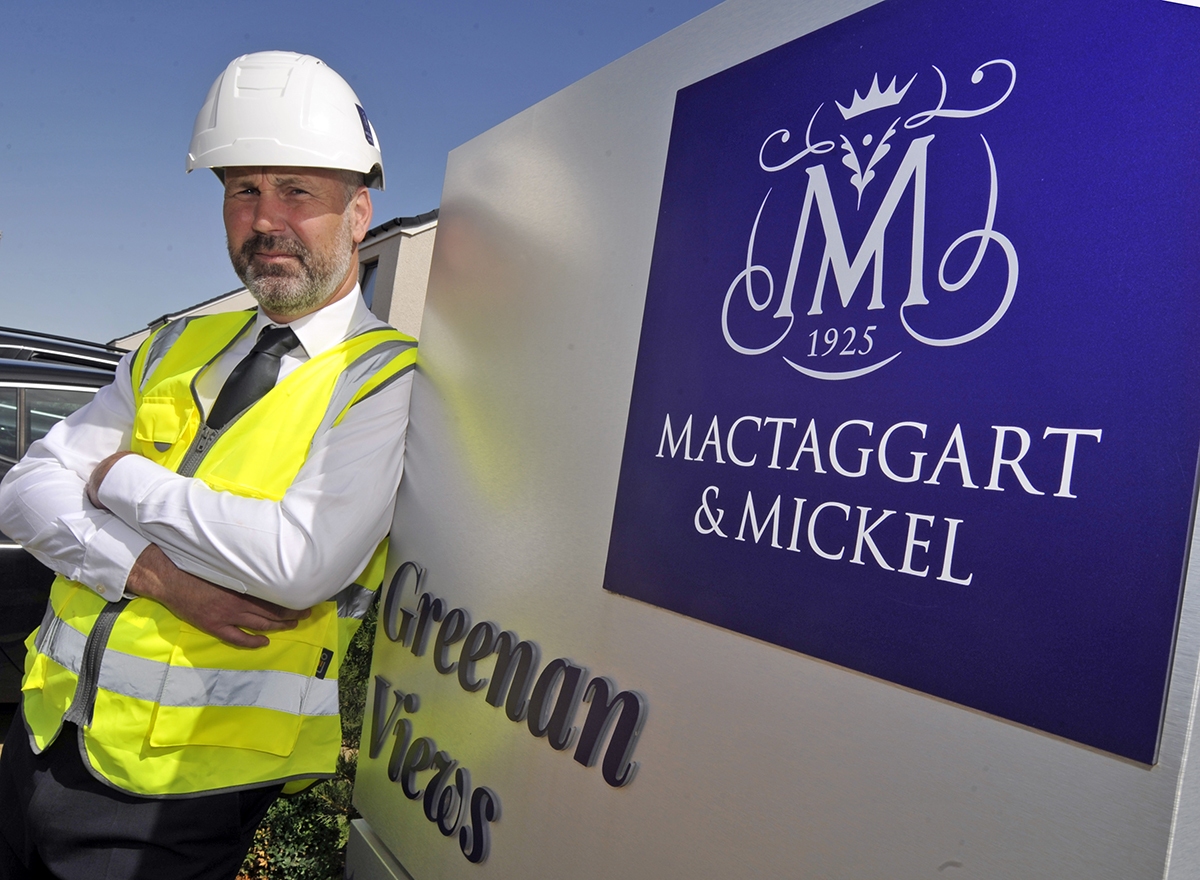 A Mactaggart & Mickel Homes site manager has received praise from the Scottish Parliament for winning a National House Building Council (NHBC) Pride in the Job award.
Stuart Gillespie, site manager for the Greenan Views development in Ayrshire, was recognised in the medium housebuilder category.
Sharon Dowey MSP submitted a parliamentary motion in recognition of the achievement, as this is the 13th time Stuart has been named amongst the country's best in the regional awards.
The motion, supported by 26 MSPs, specified that the award had been given in recognition of Stuart's outstanding dedication and commitment to achieving the best standards of quality in housebuilding. It praised Stuart and his team for the exceptional achievement, highlighting that he was selected from over 8,000 site managers across the UK.
Stuart, who lives in Wishaw, began his career at Mactaggart & Mickel more than 30 years ago as an apprentice joiner, working his way up to become a senior site manager. He initially trained under Paddy Malone, who was one of the first recipients of the NHBC Pride in the Job awards in Scotland.
Stuart said, "It's a great honour to have my work recognised by the NHBC for the 13th time, with such a prestigious accolade. Mactaggart & Mickel is renowned for meeting exceptional standards, and we are proud to ensure the homes and the communities we play a part in creating reflect those values.
"I must also dedicate this award to my colleagues for their important role in our successful developments, such as Greenan Views in Ayrshire. This award is a tribute to an incredible effort from an excellent team with whom I've had the privilege of working with for many years."
Stuart was also nominated to compete for the Pride in the Job Supreme Awards – described as the 'ultimate prize' in housebuilding.
Joanne Casey, Mactaggart & Mickel Homes director, said, "This is an incredible feat from Stuart who has shown outstanding consistency in winning these awards over the years. To be recognised by the Scottish Parliament is truly a testament to his attention to detail and continuous drive for quality, as well as his work ethic and leadership. He is a great example to us all at Mactaggart & Mickel and is highly deserving of this prestigious accolade."