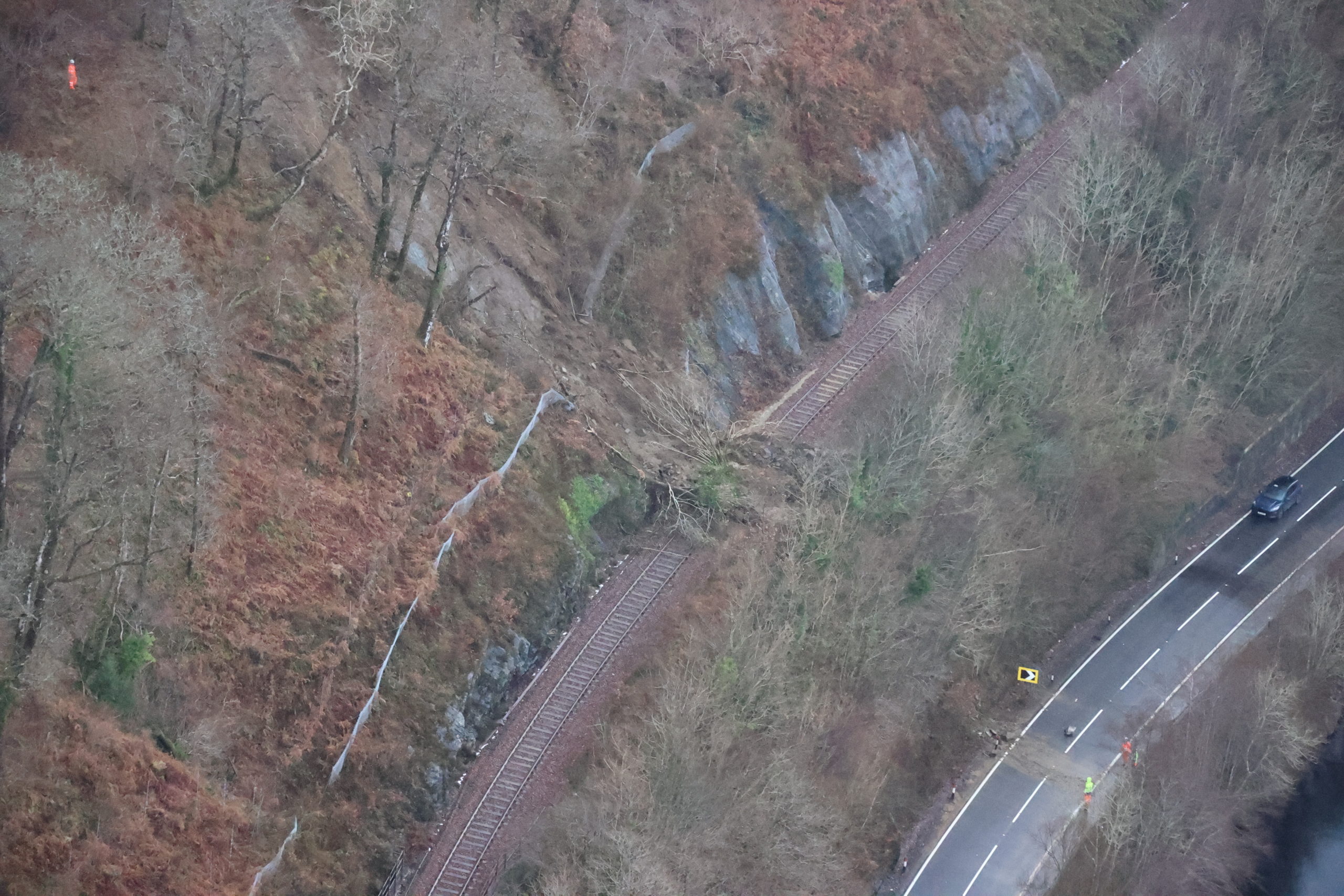 ENGINEERS are working to clear debris and reconnect communities following a landslip at the Falls of Cruachan.
Network Rail is working with BEAR Scotland and Transport Scotland after 'around' 100 tonnes of debris slipped 80m down Ben Cruachan's slopes blocking the railway line to Oban and the A85 trunk road.
Specialist engineers are on-site assessing the damage and putting plans in place to fully reopen the road – which is currently down to one lane – as quickly as possible, Network Rail said.
With the slope above the track still saturated with water and potentially unstable, repairing and reopening the railway will be a complex process and timescales for those works are still being assessed, it added.
The landslip, which occurred at 14:20 on Monday, was caused by a high volume of water flowing down the embankment from outside the railway boundary after a sudden rise in temperatures following last week's prolonged freezing conditions.
Liam Sumpter, Network Rail Scotland route director, said, "A significant amount of debris fell onto the railway and road and our specialist teams have been working with BEAR Scotland and Transport Scotland to allow the A85 to partially reopen as quickly as possible.
"It will be several days before we can fully assess the extent of the damage to the railway and confirm timescales for making repairs to our infrastructure.
"We understand the difficulties this incident will cause for our customers and local residents and are working hard to put plans in place to reopen the line as soon as we can."