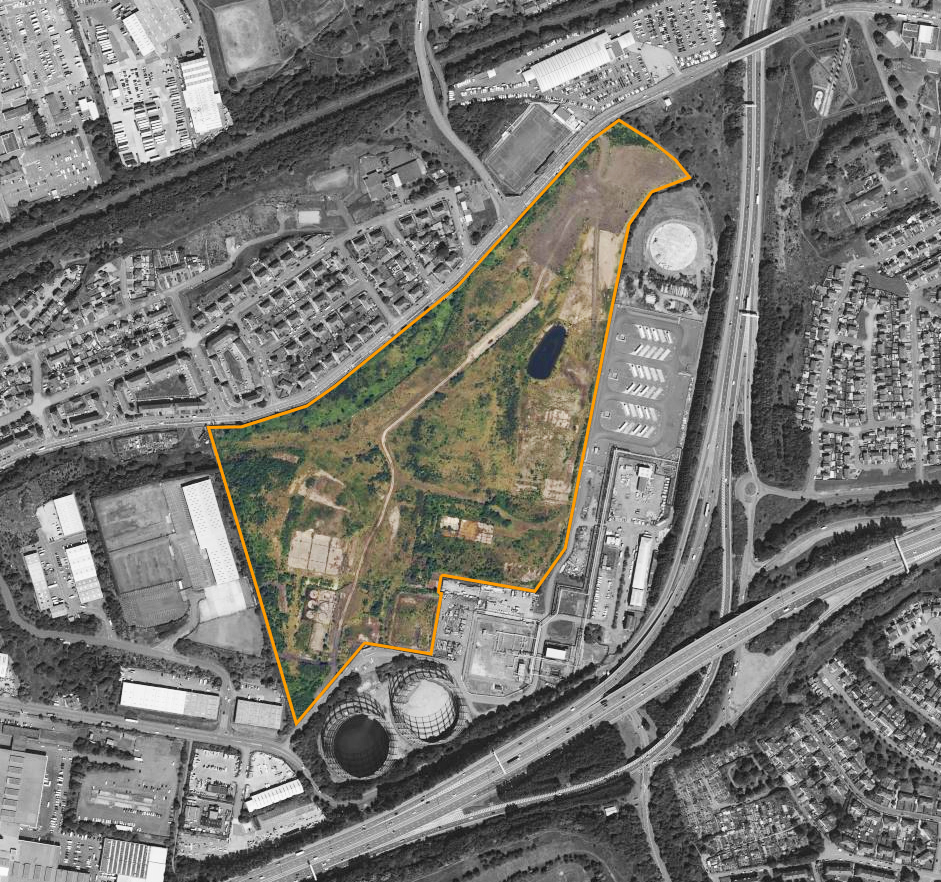 A masterplan application has been submitted for the Scottish Prison Service's new HMP Glasgow prison facility.
The 'modern, fit-for-purpose' facility will act as a replacement for HMP Barlinnie with it set to open in 2026.
The masterplan for the 54-acre site, at the former Provan Gas Works on Royston Road to the northeast of the city centre, was designed by architects Holmes Miller, with Pick Everard responsible for the residential blocks and landscaping.
The project is also supported by Arup (mechanical, electrical and public health design) and Curtins (civil and structural design) along with the Alliance Partners FES, Careys, and PCE.
In August 2022, Kier Construction was awarded the pre-construction contract to develop the detailed design of the new facility.
The masterplan leads on from the initial planning in principle application, which was approved by Glasgow City Council in August 2020. Further planning applications for the individual site buildings are expected throughout 2023.
The Scottish Prison Service said that the plans for the facility – which will accommodate 1,200 people – will deliver safety, security, and opportunities by using technology.
The updated plans have included several developments from initial designs, including a reduction in the sizes of the houseblock communities from 30 to 20 cells, which will see the previous three large houseblocks replaced by five smaller ones which aims to create a household model rather than a 'super wing' approach.
The plans also contain a continued commitment to delivering a net zero carbon facility which meets the Scottish Government's net zero public sector buildings standard. This will include the use of modern methods of construction, heat pumps for primary heating and cooling provision, passive ventilation, and other smart technologies such as automated prisoner movement.
Michael Stoney, governor of HMP Barlinnie leading on HMP Glasgow, said, "We have engaged in wide scale user voice and have worked with partners both in justice and in the community. As a result, we have set out a bold vision which will provide the maximum possible benefit to those who live and work there, and our surrounding communities.
"Through a better quality of living environment, and strong relationships with staff, we are determined to help those in our care comprehend and understand how they can move forward and set themselves on the road to a better future. HMP Glasgow will be a strong and supportive partner, both locally and to the wider Scottish justice system, delivering a social value that benefits the wellbeing of our wider communities."
Stuart Togwell, group MD of Kier Construction, added, "Reaching this important milestone has been a team effort and Kier has been able to contribute its extensive experience from the wider custodial sector, whilst collaborating closely with the Scottish Prison Service and other partners, to develop a solution which will deliver positive outcomes for all stakeholders at this vital facility, as well as the wider community."
Norman Williamson, project director at Holmes Miller, added, "From the beginning, we knew that rehabilitation and a local community connection would be essential considerations when developing our designs. The masterplan contains a series of modern features including smart building technologies which support the community-based designs. This will ensure HMP Glasgow is a secure, net zero carbon facility that's fit for the 21st century and will result in the best possible future outcomes."