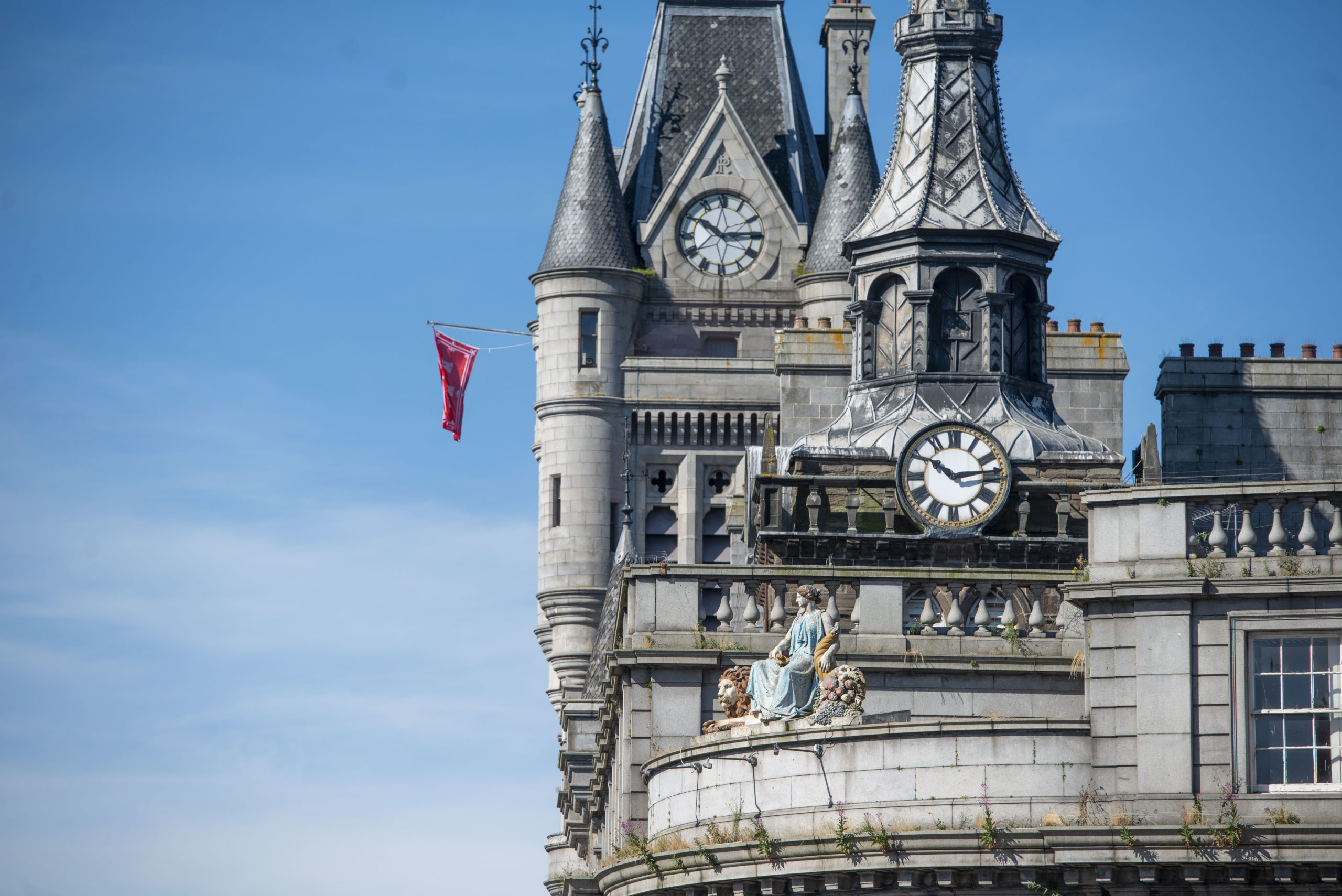 A historic Aberdeen museum which is rumoured to be the city's 'most haunted' is set to undergo a £1.36 million repairs project.
The work to the grade A-listed Tolbooth, which is one of the city's oldest buildings, will protect the structure and allow the museum to reopen, Aberdeen City Council said.
The local authority's finance and resources committee agreed to the repairs after it heard the building – properly the Wardhouse Tower of the Tolbooth which was built between 1616 and 1629 – has been closed since the start of the pandemic.
Unlike other cultural venues, it did not reopen as a large crack to an internal archway on the ground floor was found, which was considered a potential risk to health and safety. Furthermore, there were extensive repairs required to other external parts of the building including the roofs, stonework, parapets, and pointing.
Aberdeen City Council co-leader councillor, Ian Yuill, said, "We are delighted the work is to be carried out on the Tolbooth Museum which is one of the oldest buildings in the city with a rich and varied history. It played significant role to play in the 1745 Jacobite rebellion and is now Aberdeen's Museum of Civic History so it is right and appropriate we ensure the building is fit for purpose now and for future generations."
The repair work which was agreed includes: structural repairs to archway; loose surfaces to stonework to be brushed down; removal of rusting embedded metal in stonework; removal of previous mortar repairs and replace with lime based mix; repointing; lead covered spire to be stripped and new lead sheeting installed; repair or replacement of flat roof; renewal of timber louvre infills; refurbishment of clockfaces; and service ducting to improve connectivity of welcoming desk.