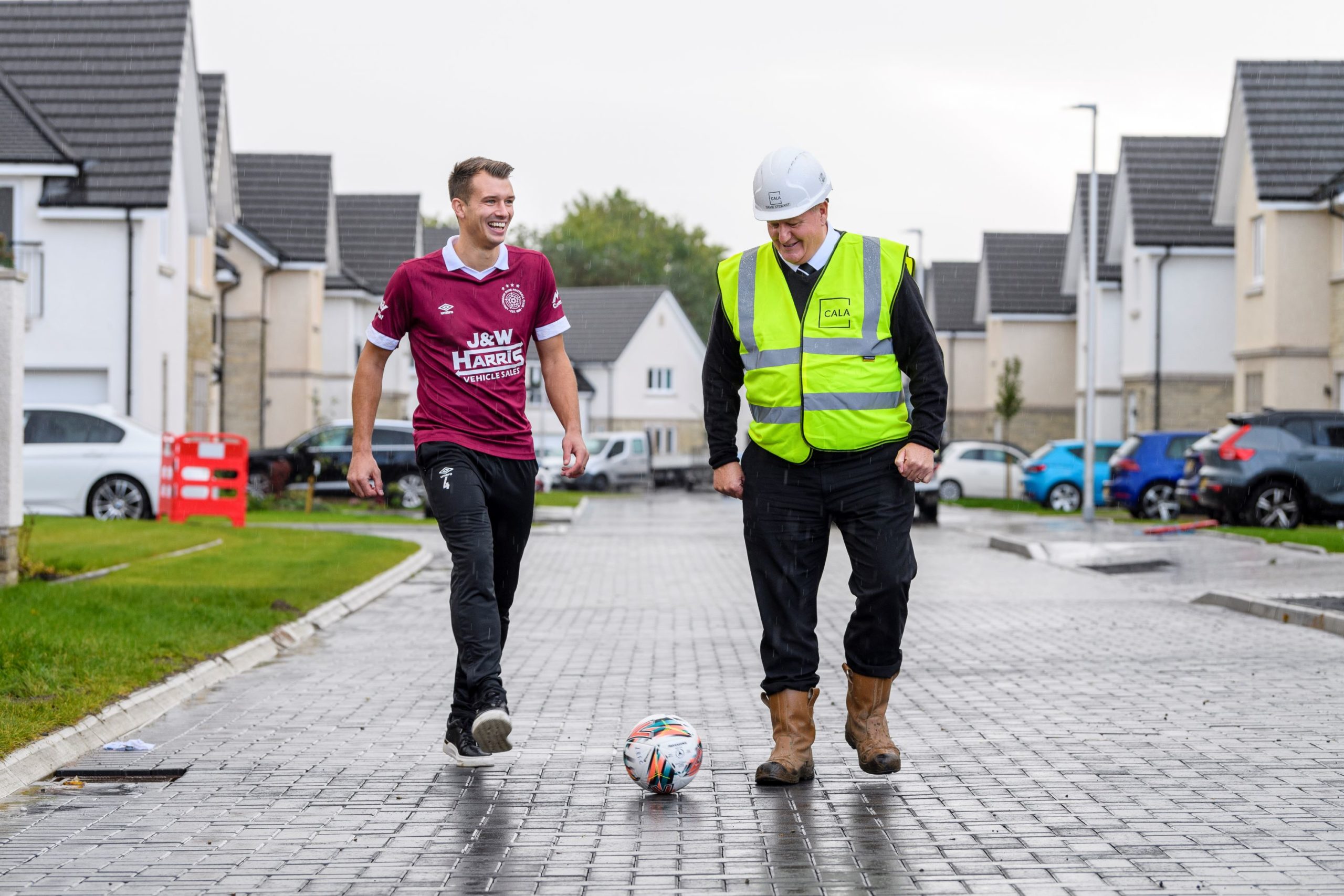 LINLITHGOW Rose FC is to wear the Cala Homes (East) logo on the back of its home and away kits this season after the developer became the football club's latest sponsor.
It comes after the firm recently completed its Queenswood development which was its third build in Linlithgow, with works also commencing on the 60-home Preston Glade project in the town.
The backing will support the team in its 2022-23 East of Scotland League season as it looks to push for promotion to the Lowland League. The West Lothian team is looking to build on the success of last season in which the club won two cup trophies – the first items of silverware since 2013.
As well as featuring on the team's playing kits, there will be Cala branding around the Club's MV Prestonfield Commerical Stadium.
Gary Thom, Linlithgow Rose FC captain, said, "To have the support of Cala is extremely valuable in what we are hoping will be a defining season for us at Linlithgow Rose. We're looking to continue success on the field with the support of Cala, while becoming further integrated in the community off it.
"When we started the conversations with Cala about the potential of sponsorship, we were certain the partnership would work well for all parties and we're excited to work together."
President at Linlithgow Rose FC, Jon Mahoney, added, "It is an excellent time to be involved in Linlithgow Rose and we're very glad to welcome Cala Homes in becoming part of the team. Cala consistently strives to be the best it can be and that is something we always work towards at Linlithgow.
"The support will be extremely valuable for the in helping us achieve our aspirations for the club but it was mainly about finding a partnership that fitted well with the Linlithgow Rose values and we're confident we have that with our new sponsors."
David Stewart, civils manger at Preston Glade, added, "As we head towards completing another brilliant Cala development in Linlithgow, and now underway with our new development in Linlithgow, the sponsorship of LRFC is fitting to say the least – we're all looking forward to cheering them on this season."
Philip Hogg, sales and marketing director at Cala Homes (East), commented, "Linlithgow Rose FC are achieving excellent things on and off the pitch and it was important for us at Cala Homes (East) to play a small part in that. We're looking forward to supporting the club, getting more people down to games and getting behind Linlithgow in what is sure to be an exciting season.
"With another development now underway in Linlithgow, Cala has always had a close affinity with the area and the excellent communities within it – so it was important for us to do what we can to support and partner with a brilliant local group like Linlithgow Rose."