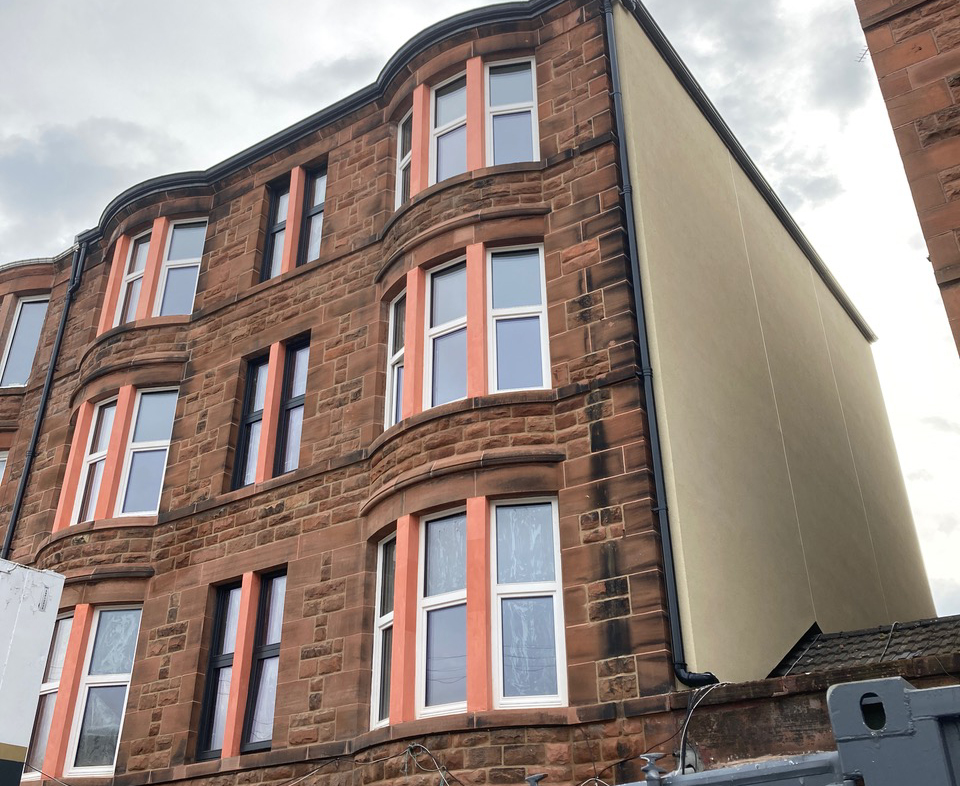 AN architect involved in a 'first of its kind' project to transform a pre-1919 Glasgow tenement into an energy efficient building has revealed that he hopes the success of the work leads to a more 'streamlined approach' in policy to help Scotland achieve its net zero ambitions.
Drew Carr, of John Gilbert Architects, is part of the team nearing completion of the retrofit of the eight-property tenement owned by Southside Housing Association on Glasgow's Niddrie Road.
The work is expected to see residents have their heating bills reduced by 90%. The overall building will also be 'far superior' to standard new builds in terms of energy efficiency, Drew said.
Achieved through the use of EnerPHit, which is a standard developed by the PassivHaus Institut and is the equivalent of PassivHaus for refurbishments, Drew described it as the 'pinnacle of retrofit'.
The project involved the tenement being stripped entirely back so that work could be carried out to ensure maximum air tightness, as well as high levels of insulation installed in the interior and rear and gable walls – allowing for the sandstone frontage to be retained and protected.
A large fan was placed at the front door to pressurise the entire building, which allowed the team to identify air tightness levels through the speed at which pressurisation dropped. Rooms were then filled with smoke to identify leakage points where the smoke was escaping.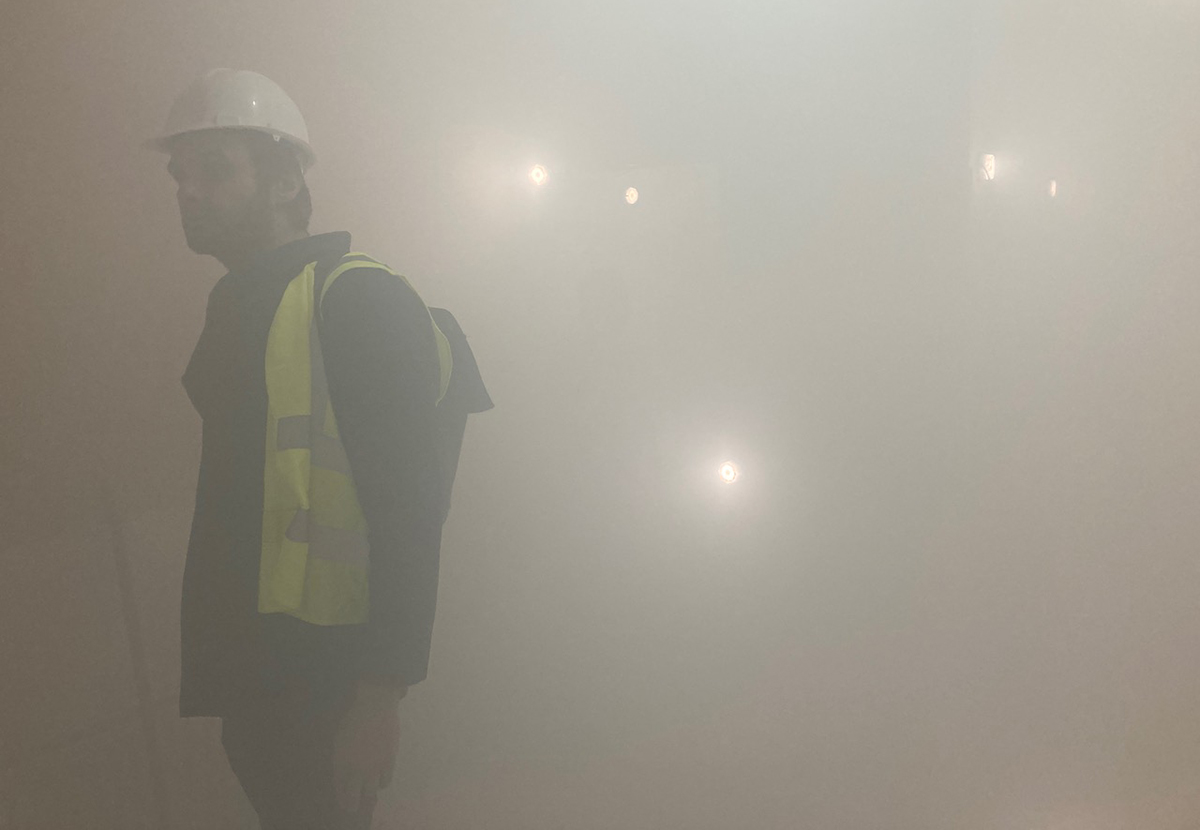 The bottom four properties use individual air source heat pumps, which take heat from the external air and use it to provide hot water for radiators and domestic hot water, whilst the upper floor flats use combi condensing gas boilers. All eight have their own mechanical ventilation heating recovery units to extract moist and stale air to bring in fresh air, which has the heat transferred to minimise temperature loss.
"The people who are going to be moving into Niddrie Road are very, very lucky because they'll be paying considerably less (energy bills) than most people," Drew said, before revealing that the results left him considering a retrofit of his own tenement, if not for the logistical headache of getting the green light from all the different owners – with EnerPHit being 'tricky' to achieve in a sole flat, due to constraints around issues such as exterior insulation and excessive uses of insulation potentially leading to a moisture risk.
As is the case of Niddrie Road, tenements being owned by housing associations sees the avoidance of the logistical issues presented by shared ownership. However, Drew warned that the 5% VAT fee on retrofits means that a VAT-free new build development is often seen as the sounder investment for organisations and developers.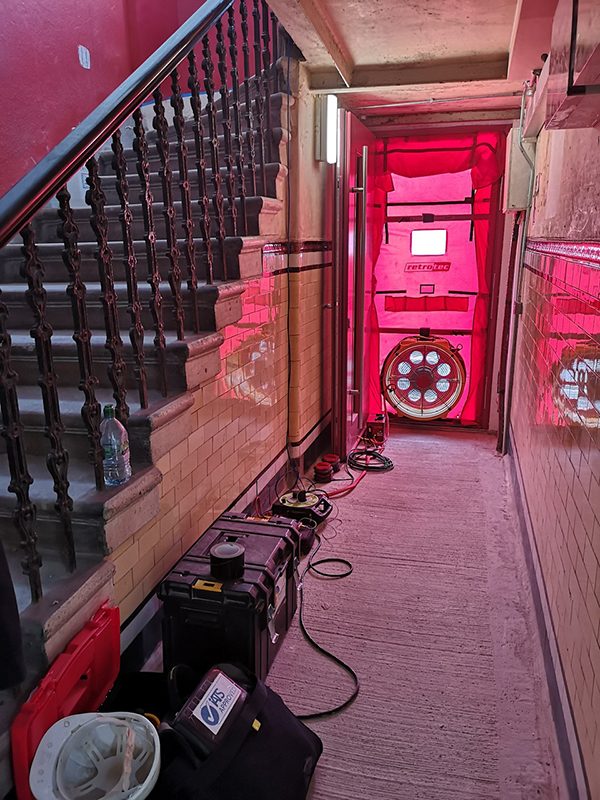 "If you've got an existing building, you're sometimes better off just demolishing it and building new, but that's crazy," he said. "We've proven that retrofit can be done and it's really energy efficient, but you've got to pay a 5% incentive – that could be removed, and it would encourage housing associations and developers to keep buildings, repair them, and improve them."
Drew revealed that he and colleagues don't strictly agree with the old saying that the greenest building is the one that already exists, instead believing that the greenest building is the one that already exists but has been retrofitted to be energy efficient.
It is for this reason that he has hopes that a more streamlined process will come about for retrofitting. Despite not being listed or in a conservation area, planning around the work at Niddrie Road was 'quite strict' with some hesitancy around heat pumps, window sizes being altered, and gutter positions.
"I think it would be really beneficial if the planning authority just sat down and said if people want to retrofit tenements, let's set out some rules (such as) if you've got air source heat pumps they need to be in a little fenced enclosure; if you want a heat pump on the top floor it can be mounted on the roof at the back courtside.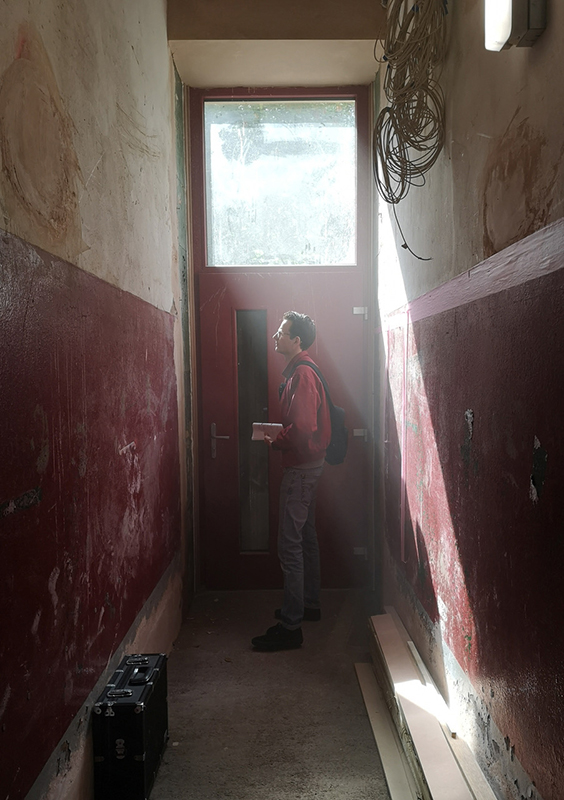 "There needs to be guidelines and we can do it faster," Drew added, before saying that he understands where some of the hesitancy comes from but is also mindful that the clock is ticking on achieving environmental targets.
It is hoped that Niddrie Road will be completed in the coming weeks, with final air-tightness checks and tweaks currently being undertaken. Both the University of Strathclyde and University of Glasgow have been onsite compiling information, with the latter describing it as potentially a 'blueprint' for energy efficient traditional tenements.
The team at John Gilbert Architects was also inundated with international press visits during COP26, with the project being featured alongside 16 other projects from around the globe at the event's Built Environment Virtual Pavilion.
The initiative was also showcased at the recent Green Home Festival in Edinburgh, where Drew gave a talk to a room full of industry professionals and students about the work.
"There is pressure (in getting it right)," Drew said, when asked if the amount of interest in the project can be daunting. "But it's also about the learning of it; it's a pilot project and the more we learn the better, and those learnings can then be applied in other ways – hopefully on a vaster scale."