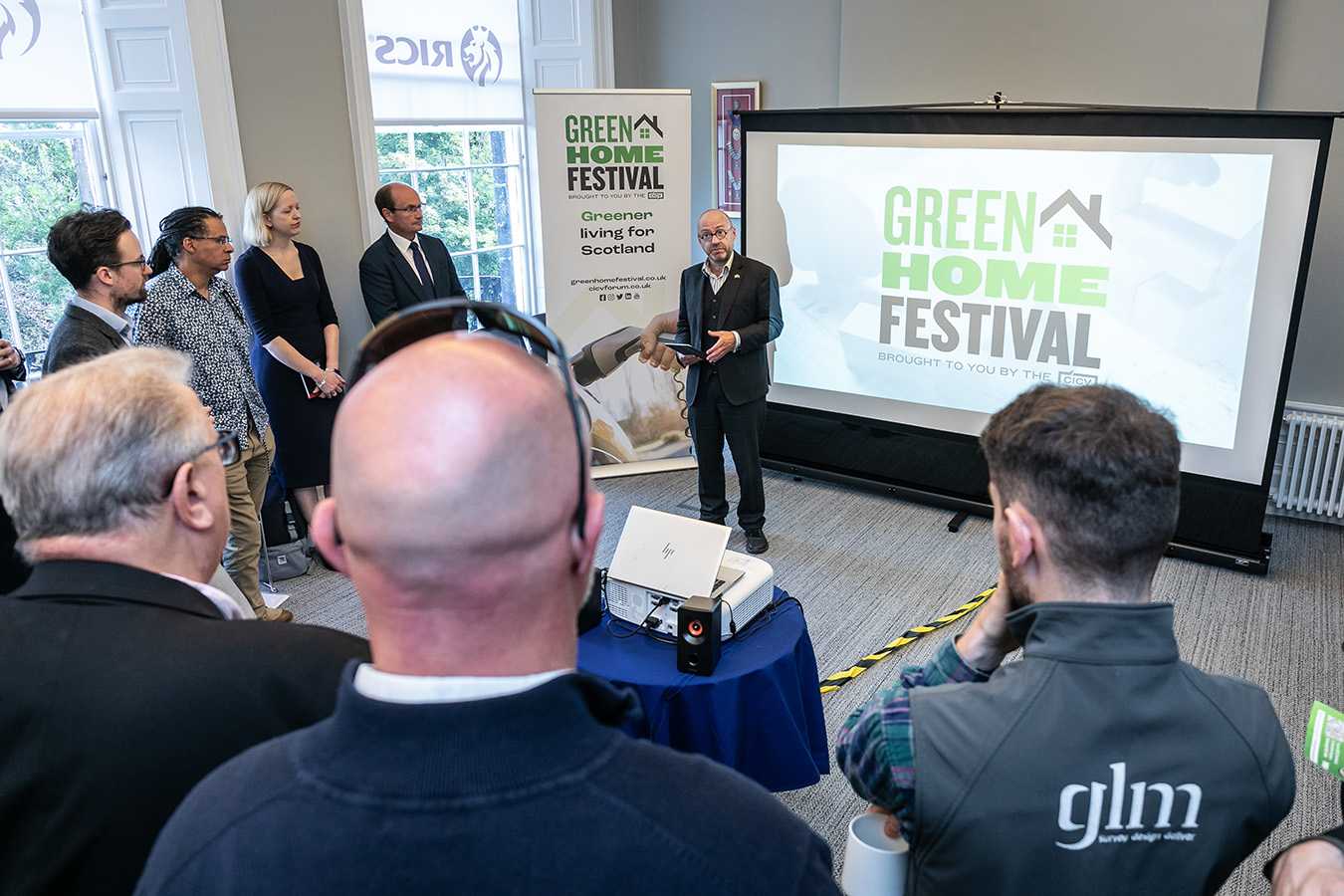 SCOTLAND'S first ever Green Home Festival has been hailed a 'resounding success' with organisers already planning the launch of next year's event.
More than 350 delegates signing up for the five-day exhibition, organised by the Construction Industry Collective Voice (CICV) as part of the Edinburgh Festival Fringe.
Those in attendance enjoyed a series of in-person and virtual events designed to deliver practical assistance to help Scotland become a net zero nation. A range of topics were discussed including protecting against floods, using sustainable materials, switching to electrical vehicles, and living safely in the homes of the future.
Co-organiser Gordon Nelson, Scotland director of the Federation of Master Builders (FMB), said, "It was heartening to see such a huge interest from both the public and the construction industry, who are clearly aware of the urgency we all face in trying to tackle some of today's pressing environmental issues.
"Many visitors expressed a keen desire to know more about how to make our homes safe and energy efficient for the future and how to deploy technologies such as heat pumps and sustainable building materials. Satisfying such interest will be our ongoing challenge and we are already planning next year's event, which we hope will reach an even wider audience."
One of the most popular of the festival's 12 events saw a mix of professionals and the public visit a discussion on demystifying heat pumps by SNIPEF at the Royal Institution of Chartered Surveyors(RICS) at 10 Charlotte Square in central Edinburgh.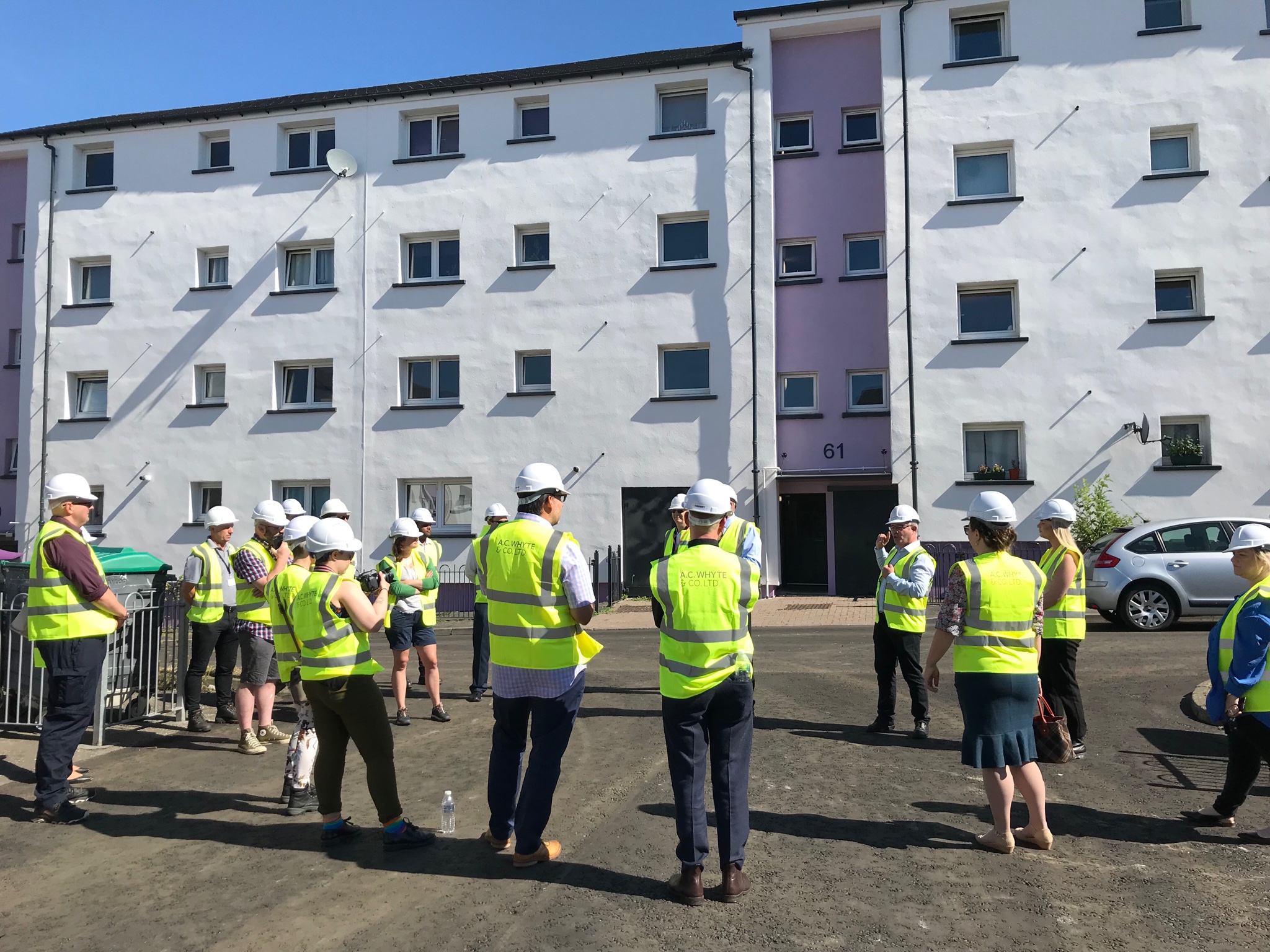 Another well-received show saw festival goers enjoy a guided tour of a site in Murrayburn, where they saw sustainable practices first-hand and learned how the project used a fabric-first approach to help reduce heating costs.
Other sessions included a webinar on the transformation of the Burrell Collection and an in-person session on building green neighbourhoods, using the Granton D1 project in Edinburgh as a real-life example.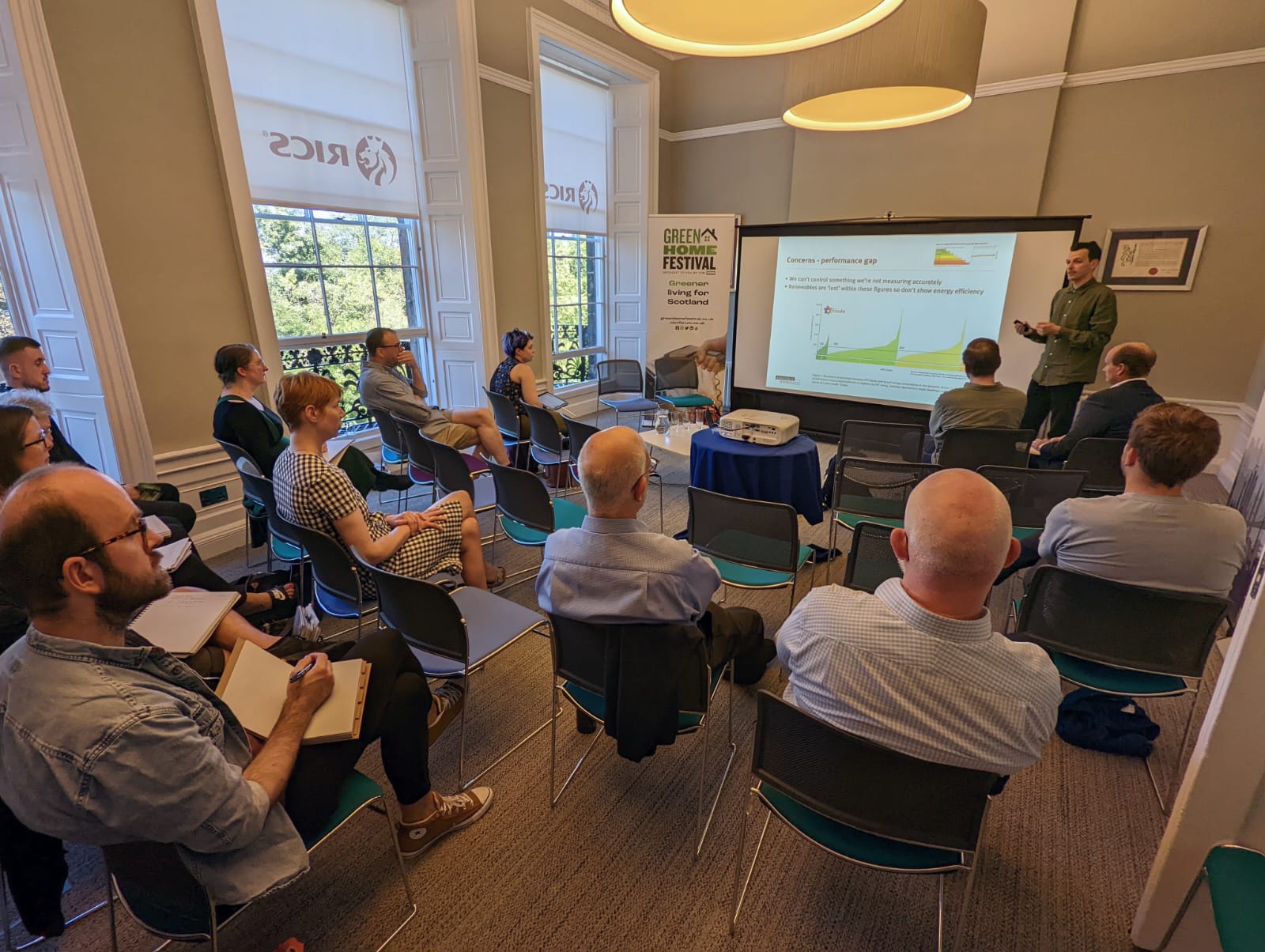 As well as CICV members, guest speakers included representatives from the likes of Built Environment – Smarter Transformation, SEPA, Atelier Ten, Reiach & Hall, Home Energy Scotland, Electrical Safety First, Woolgar Hunter and Pike + Bambridge.
Co-organiser John McKinney, secretary of the National Federation of Roofing Contractors (NFRC), said, "The construction industry will be at the forefront of change as we make the move to low-carbon and it was extremely gratifying to see so much interest from the sector, which is well aware of what needs to be done to harness the technology of tomorrow.
"Securing such a wide respected variety of speakers and industry experts from inside the CICV and beyond also ensured the Green Home Festival enjoyed a successful debut at the Edinburgh Festival Fringe."
Organisers have now made the festival presentations available to download online, with all six webinars free to watch again at greenhomefestival.co.uk. They are also gathering feedback as they plan for the 2023 event.
Iain Mason, director of membership and communications at SELECT and chair of the CICV's communications sub-group, added, "This extremely successful week of shows has laid the foundations for next year and the CICV will be aiming to build on it and make subsequent events bigger and better. It has been wonderful to see such enthusiastic support from CICV members and the wider industry, and our thanks go out to the RICS for hosting us at Charlotte Square and also to Western Commercial Mercedes-Benz for laying on electric vans for the Murrayburn show."
The Green Home Festival was launched on Monday 8 August by Scottish Government minister Patrick Harvie, the minister for zero carbon buildings, active travel, and tenants' rights, who was also a keynote speaker. He said, "The Festival very positively and professionally highlighted many of the actions and new ideas needed to support a transformation of our homes and buildings and to make properties warmer, greener and more energy efficient.
"The climate emergency is already here. But if we adopt many of the actions and ideas being discussed at this week-long Green Home Festival, they will stand us in good stead to mitigate its worst consequences."
The September edition of Project Scotland will feature exclusive interviews with some of those who presented at the festival, as well as co-founder of the event, Gordon Nelson.