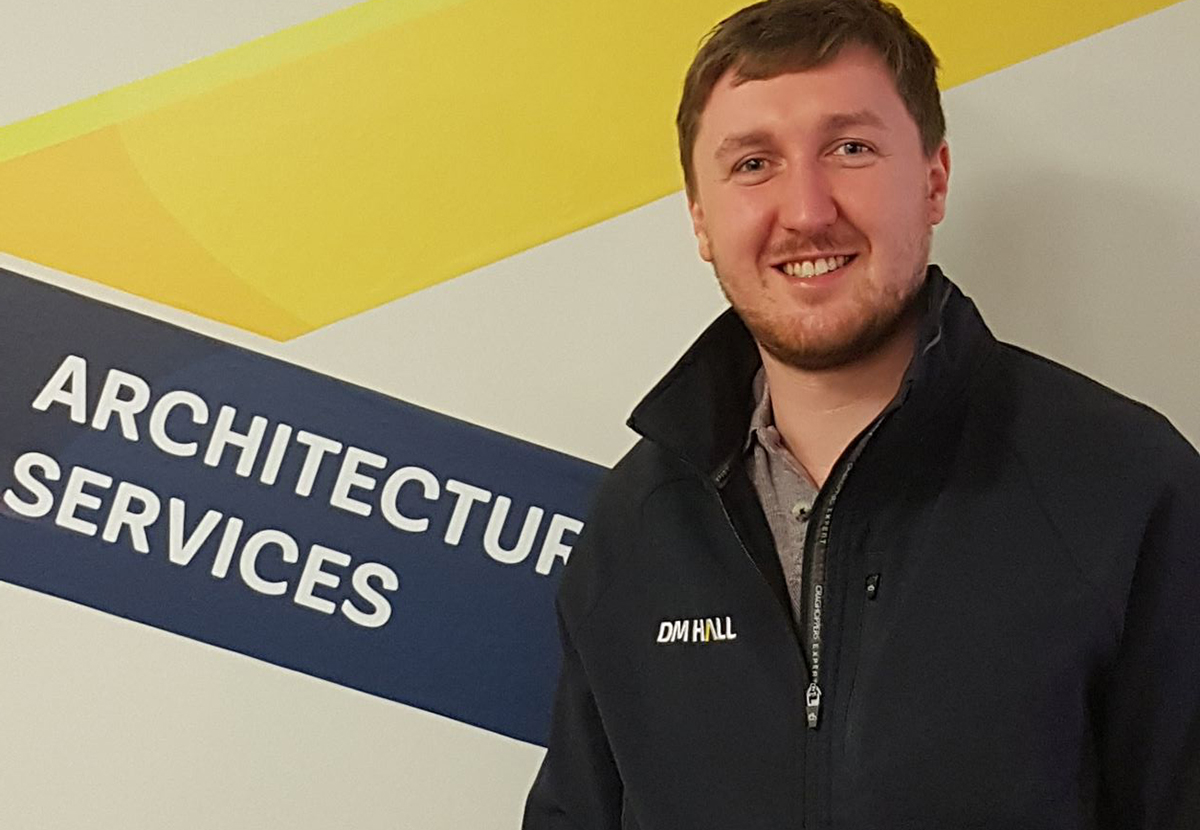 By Calum Allmond, an associate and head of architectural services at DM Hall
Scotland's housing market continues to boom with prices reaching unprecedented levels, so perhaps this is a good time to put your home on the market. Maybe you have made your own home a showplace and installed lots of new features to make it special.
But hang on a minute: did your secure permission from your local authority's building control department for any of the structural changes you may have made?
For the fact is that many types of building work require permission from building control before they get under way. And any unauthorised building work could easily stop a prospective buyer from completing their purchase of your home.
Over the years, we have helped thousands of homeowners and clients with building consent issues which can often be the tipping point for a transaction completing or being derailed.
Here are some examples of works that are regularly carried out without local authority consent.
Solid Roof installed on a conservatory

This is a common alteration often touted as cheap and effective solutions to make a conservatory usable all year round. A 'conservatory', however, is a defined term in the Building (Scotland) regulation 2004 and requires a certain percentage of the walls and roof to be translucent.
When a solid roof is installed, there is typically no translucent material left in the roof and the structure ceases to be a 'conservatory' and is now a full blown 'extension' and subject to the full force of the regulations in a way conservatories have never been designed to be.
This can create a wealth of issues around thermal efficiency, daylighting, and structural integrity. Our reporting and drawings teams can assist in highlighting and rectifying these issues.
W/C installed in ground floor cupboard

Often under the stairs, or tucked away in a small space, a downstairs W/C is often considered an excellent addition to a home and has the added benefit of normally being exempt from the requirement to obtain a building warrant (although there are circumstances where this isn't true so it should always be checked out).
But exemption from a building warrant is only half the story. A report will also highlight compliance with the technical standards and all too often a small ground floor W/C will fail to meet the accessibility and ventilation standards required for a ground floor W/C.
While it is often difficult to resolve the issue of space for a W/C, a report can provide comfort that no Building Warrant was required and, aside from the issue of space, the works comply with the remaining requirements.
Removal of window and wall and installation of French Doors

Another common alteration, often to rear windows in lounges or dining spaces to open a home into the garden. Sometimes taken to not need consent as they normally won't alter structure, but regardless of structural alteration, the works alter an external wall so will need a building warrant.
We see this alteration on a weekly basis and nine times out of ten the doors themselves are fine but the associated work such as trickle ventilation and the steps/platforms between the house and garden are in need of remedial works.
A report can highlight these issues at the start of the process and allow for applications and remedial works to be carried out in tandem, saving time and money.
DM Hall's reporting service can assist where there are unauthorised works, by clearly identifying the works, confirming if they required a building warrant, or if they fall into the list of exempt categories, and also advise if the works comply with the technical standards, allowing identification of potential remedial works to happen earlier and be resolved quicker.
Our team has over 20 years of experience and is prepared to assist with any building consent query. Where works require a warrant, we can assist with preparation of architectural drawings and submission to the local council to see the situation resolved to everyone's satisfaction. As well as Building Warrants we can also advise on the requirements for Planning Permission and Listed Building Consent.
If you have any queries about this service or are looking to bring your house to market and are concerned about potential local council consent problems don't hesitate to get in touch with us. With 24 offices and over 250 members of staff including 25 Partners, DM Hall this year celebrates 125 years since its foundation in 1897.