GLIDEVALE Protect has revealed that the firm's insulating wall membranes are delivering an 'airtight and energy efficient' building envelope at a timber frame concept house for sustainable living.
Z House, built by Barratt Developments, is a zero carbon home built on The University of Salford's main campus and is a collaboration between the housebuilder, industry partners and academics from the university.
Glidevale explained that it supplied its reflective wall membranes Protect TF200 Thermo and Protect VC Foil Ultra as part of the build to deliver a low emissivity solution through the use of still airspaces, with the products providing 'strong aged thermal resistance' to reduce energy consumption and heat loss, thereby helping to achieve a low overall U-value.
The membranes were installed offsite to timber frame closed panels by Oregon Timber Frame before being delivered and constructed on site.
Z House is constructed using MMC to reduce build time by half and is described as being 'packed' with cutting edge technology to reduce carbon emissions and 'substantially surpass' the Future Homes Standard.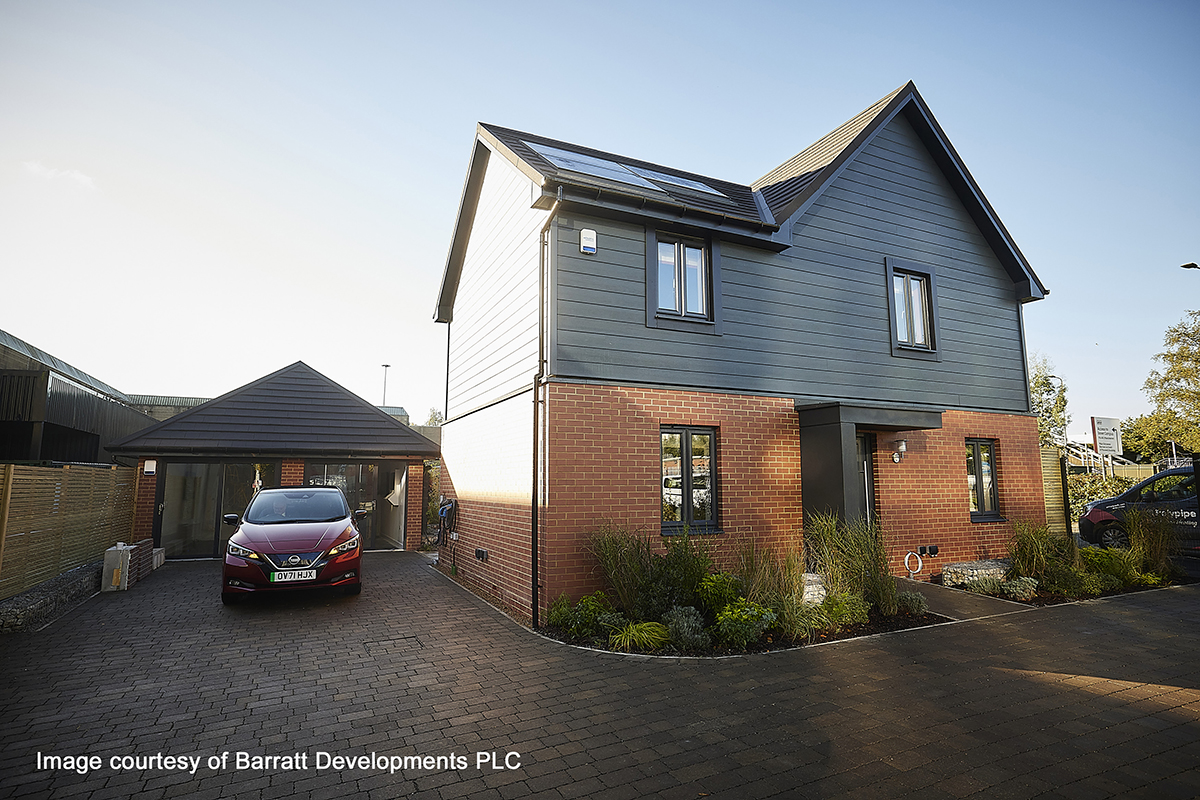 Glidevale is one of over 40 organisations involved in the project from across the housebuilding, sustainability and technology sectors, supplying an array of advanced low carbon technologies including solar panels, battery storage and electric vehicle charging points.
The Z House will be lived in by academics to better understand the customer experience of zero carbon living.
"We're delighted to be involved in this ground-breaking project which goes beyond current regulations to deliver a future proofed design with carbon reduction at its heart," said John Mellor, Glidevale Protect's senior product manager. "With energy efficiency and net zero carbon high on the agenda, we're proud that our thermally efficient construction membranes have played their part in this build."
Oliver Novakovic, group technical and innovation director at Barratt Developments PLC, commented, "The Z House takes a fabric-first approach, supported by a range of smart and renewable technologies, to ensure high standards of energy efficiency in this zero carbon home."