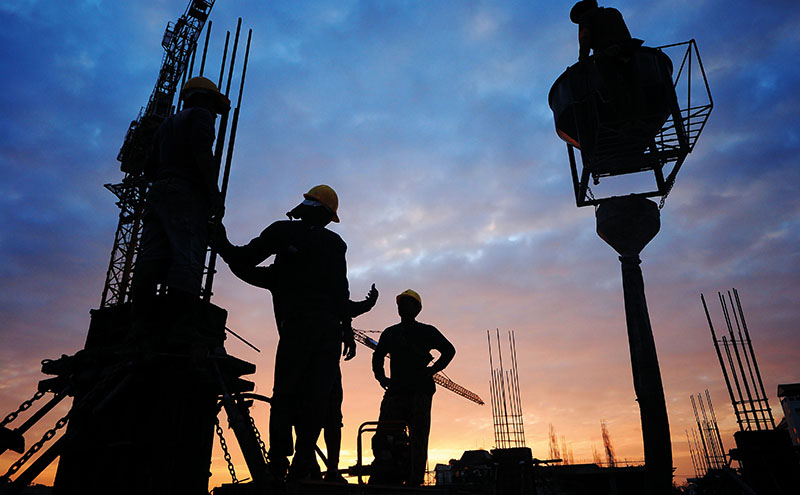 NEW research has revealed delays to large-scale UK construction projects have more than doubled during the pandemic.
The data has been released by nPlan, a machine learning start-up which said it has amassed a dataset of more than half a million construction schedules through its work with companies including Network Rail, Shell, Kier and Google.
Researchers at nPlan found the median delay for projects completed before the pandemic was approximately 100 days, while pandemic-era projects have a median delay of more than 200 days.
nPlan said its findings make for 'troubling reading' for contractors and the UK Government, with costly delays linked to insolvencies and erode trust.
Dev Amratia, CEO of nPlan, said, "In construction, as in so many other sectors and areas of public life, the pandemic hasn't just created new problems, it has highlighted and exacerbated existing problems – in this case the costly project overruns which are endemic to the industry. Because this issue was not dealt with before the pandemic, we are now in a situation where projects have suddenly become much riskier.
"This will pile pressure on contractors and may mean clients bring forward fewer projects. On the other hand, the salience the pandemic has given this issue means we now have an unparalleled opportunity to get better at anticipating and preventing project overruns using advanced forecasting and risk management techniques."
Analysis of pre and mid-pandemic projects in the nPlan schedule dataset suggests 85.5% of large-scale construction projects are delivered late – nearly two-thirds of them by at least two months. 22.7% are delivered more than 250 days late, while more than 1 in 10 are delayed by at least a year.
According to Amratia, the majority of construction projects that fail to complete on time have been hampered by poor forecasting and risk management.