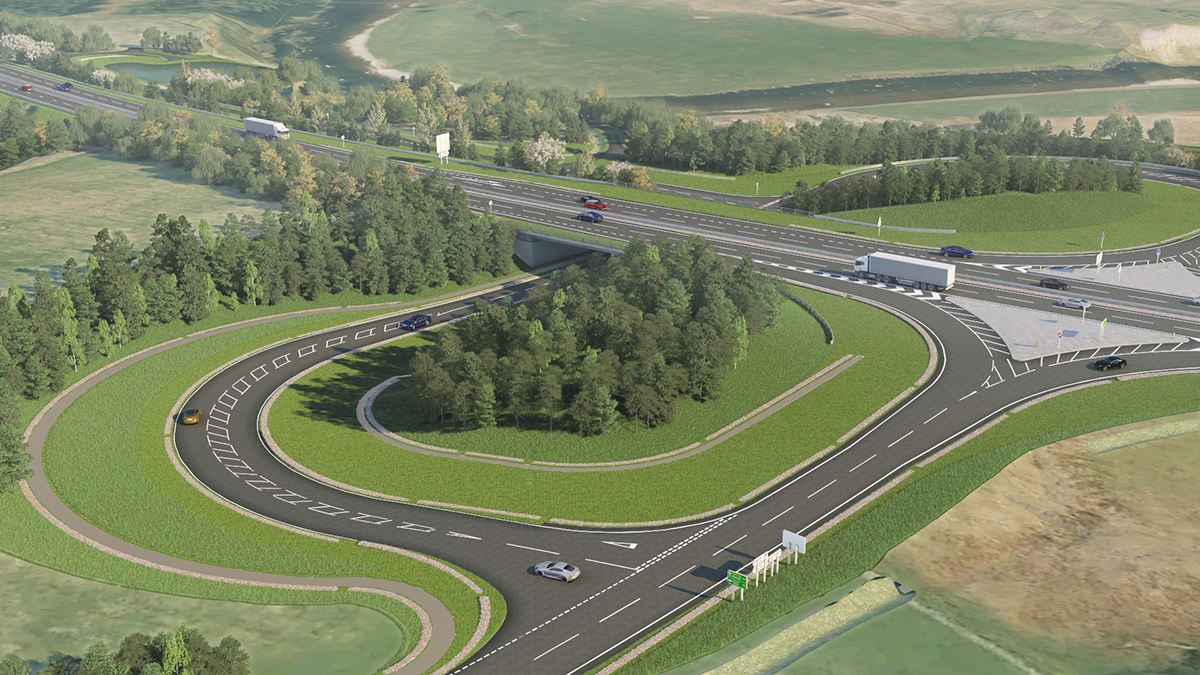 TRANSPORT Scotland has announced its intention to award two advance works contracts as part of the preparatory works for the A9 Dualling: Tomatin to Moy project.
Inverness-based AOC Holdings Ltd was the successful tenderer for an archaeology contract worth approximately £650,000, while Wills Bros Civil Engineering Ltd has been announced as the successful tenderer following the competition for around £1.5 million of enabling works near Tomatin Distillery utilising Transport Scotland's existing A9 Advance Works Framework.
Transport minister Graeme Dey said, "This announcement of a further two advance works contracts shows significant progress on the A9 Dualling: Tomatin to Moy project. And I'm delighted to note, that even at this early stage of the project, a local business has secured a contract for these preliminary works and is already set to benefit from this major infrastructure investment in the Highland economy.
"These advance works in preparation for the main construction contract to dual the A9 between Tomatin and Moy, offer attractive contract opportunities for small and medium enterprises and will help reduce the risk of delays to the construction programme, whilst also reducing the impact of the future dualling works on local businesses and residents."
AOC Holdings is expected to begin excavation of key areas of land within the project boundary in February 2022, and will carry out earthwork and landscape surveys, including a programme of trial trenching, followed by post-excavation assessment and reporting.
The planned works near the Tomatin Distillery, which will be undertaken by Wills Bros Civil Engineering Ltd, include widening of the existing C1121 Tomatin to Kylachy Road, south of the distillery, and construction of a new access road to the distillery. This access road will eventually link to the A9 grade-separated Tomatin Junction once constructed under the future dualling works.
The Tomatin Distillery contract also includes the replacement of an existing footbridge over the Allt na Frithe with a new pedestrian footbridge. Works are expected to begin on site in early 2022.
Transport Scotland anticipates the construction contract for the main A9 Dualling: Tomatin to Moy project will be awarded in the second half of 2022.