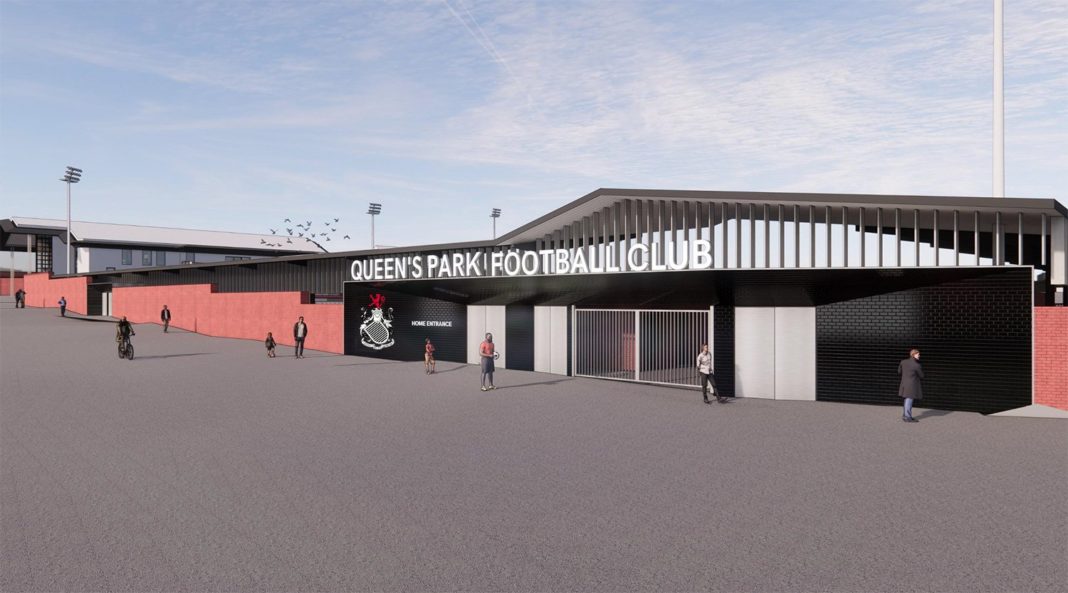 QUEENS Park FC has unveiled updated plans for its redevelopment of Lesser Hampden to allow for it to increase capacity in the future.
The Scottish League One side's blueprint will deliver a 1,000 capacity East Stand; new dressing rooms; and a moved and resurfaced pitch to provide space for a new South Stand accommodating 500 visiting supporters.
Further to this will be the creation of a new area for directors and sponsors and the internal refitting of the JB McAlpine Pavilion, which the club said will give more space for social facilities and other stadium-related essentials.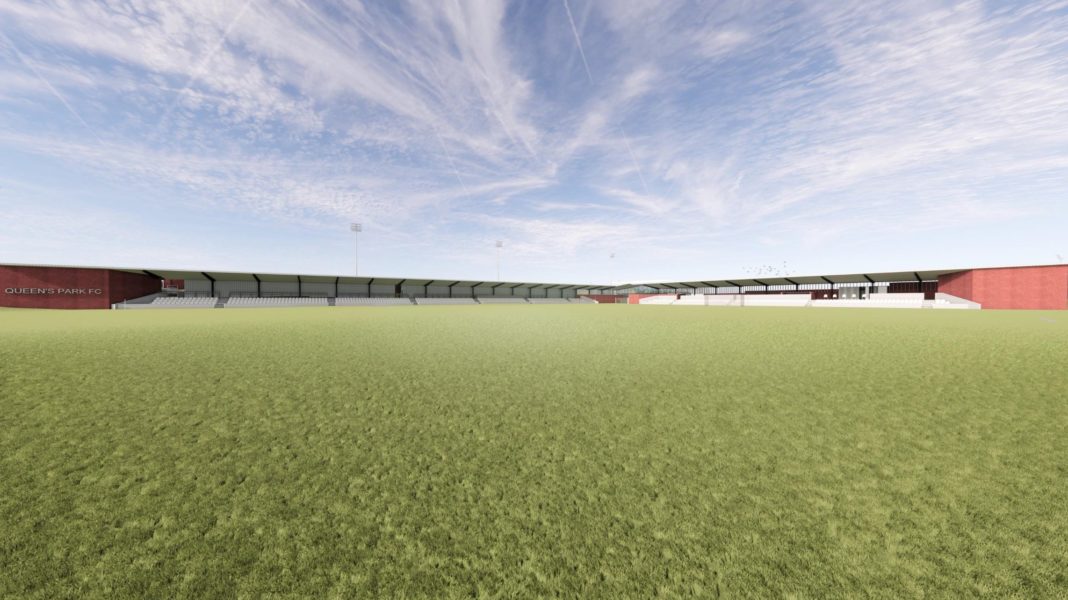 It added that a 'difficult' decision has been taken to demolish the farmhouse building, after its condition deteriorated 'significantly' over time – with it also limiting the club's ability to expand improved facilities towards the Somerville Drive side of the ground.
If given the go ahead, the plans will be delivered in two phases – with the East Stand, dressing rooms, sponsors and directors' area, and pitch move coming in the first phase, followed by the build of the new South Stand and refit of the JB McAlpine Pavilion.