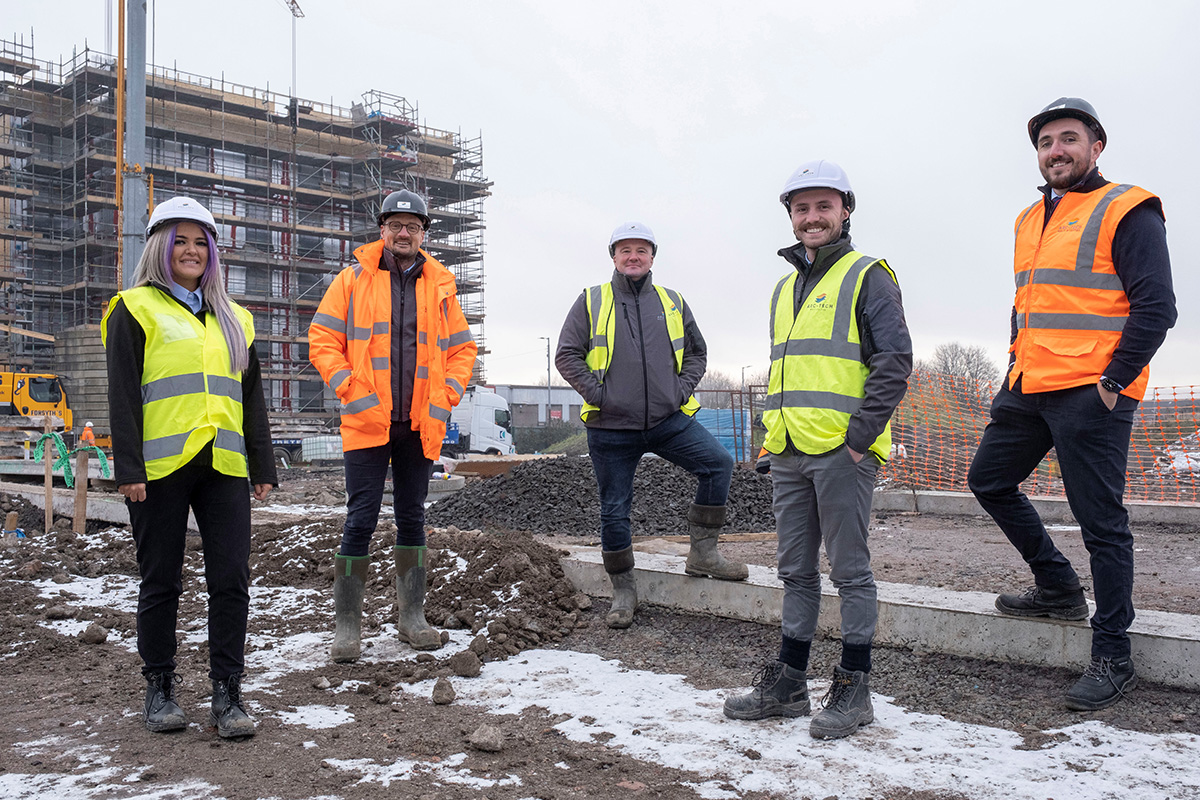 GLASGOW-based multi-utilities specialist Arc-Tech MU is celebrating its first anniversary of trading.
A member of the CCG (Scotland) Group, the business formally launched in winter 2020, providing services connected to the design and installation of multi-utility services for new build construction projects.
Led by MD Josh Martin, Arc-Tech MU has since supported the delivery of over 1,400 mixed-tenure homes across Scotland, and is now poised to enter new markers including education and the care sector.
Josh Martin said, "As we mark our first year of trading as a business, we reflect back on what has been one of the most challenging for the construction industry in Scotland in living memory. With major uncertainty in material availability and cost, as well as the ever present obstacles that the Covid pandemic has put on site productivity and labour resource, I am extremely proud of our team and how we have overcome these difficulties.
"With two recent project completions, 18 live projects and an extensive pipeline of contracts across the breadth of Scotland, Arc-Tech MU is in a healthy position to continue the strategic growth of our business."
Josh Martin highlighted the significance of Arc-Tech MU's recruitment strategy to its success. The firm employs five direct employees including the recent appointment of its first technical trainee.
"A testament to the success of our business has been the performance of the MU team," Josh added. "We have operated diligently to secure highly-skilled staff and their work over the last year has been exceptional.
"We also share the philosophy of the CCG Group and their well-recognised approach to training and skills development, seeing this as a crucial element to our long-term growth strategy. I am extremely proud to state that our approach in this area is already underway with the employment of our very first technical trainee who joined to the team this winter.
"In reaching yet another significant milestone, I am incredibly thankful for the ongoing support of my team and the CCG Group; the outlook for Arc-Tech MU is a positive one and we look forward to the year ahead."