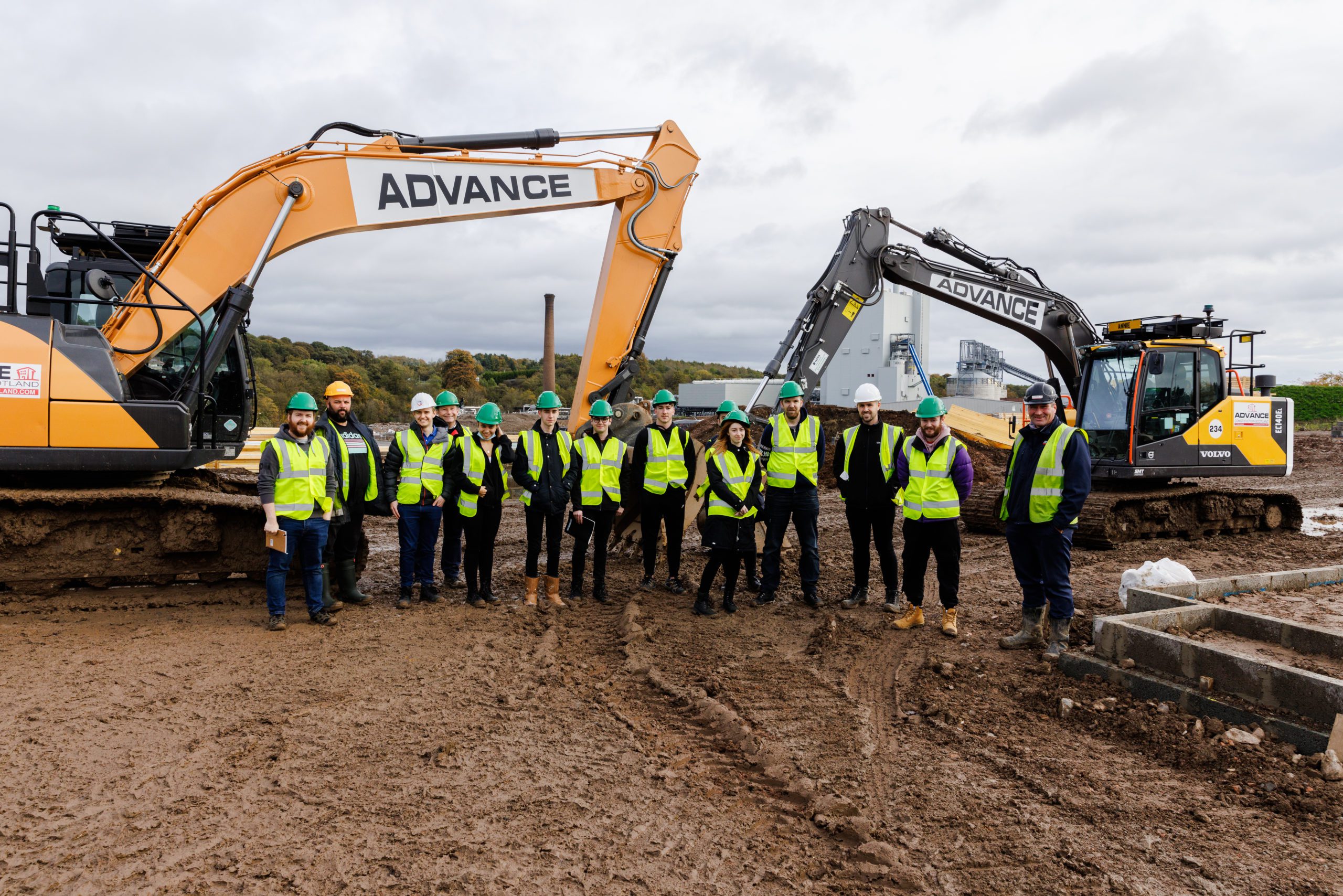 STUDENTS at Fife College have helped lay the foundations for their future careers following a successful site visit.
They visited the former Tullis Russell paper mill site in Glenrothes, where Advance Construction is currently building 85 new homes on behalf of Campion Homes.
Practical demonstrations were given during the visit, which included seeing concrete floors being poured and bricks being laid as part of the ground works.
The new homes being built will form part of a larger residential mixed-use development, which is expected to include a total of 850 properties as well as retail, business and industrial units.
Fife College lecturer, Marina Brady, who organised the visit, said, "It has been very difficult for our students during lockdown not getting out on site and we are so grateful to ACS and Campion Homes for hosting them on the visit.
"We have talked a lot about this development as it is local to us and such a large-scale development on our doorstep. It was great to tour the site, see at first-hand how it is progressing and chat to the construction team on site.
"This was the first time some of the students have been on a building site and it was such a fantastic opportunity to bring theory from the classroom to life for them. Practical experience is an important part of our courses and that's why so many of our students can go straight into full-time employment when they leave."
Kenny Walker of Campion Homes added, "It was fantastic to welcome the students and help them learn about the build process from ground works to the erection of the timber kits. We enjoyed having them and who knows some of them make come and work for us in the future."
Iain Caskie, contracts manager at Advance Construction, commented, "It was great to meet the students who were really interested in finding out about the different stages of laying down foundations and asked lots of good questions. Sitting in a classroom you can learn the theory but when you see it in practise it is so much easier to take in and understand."