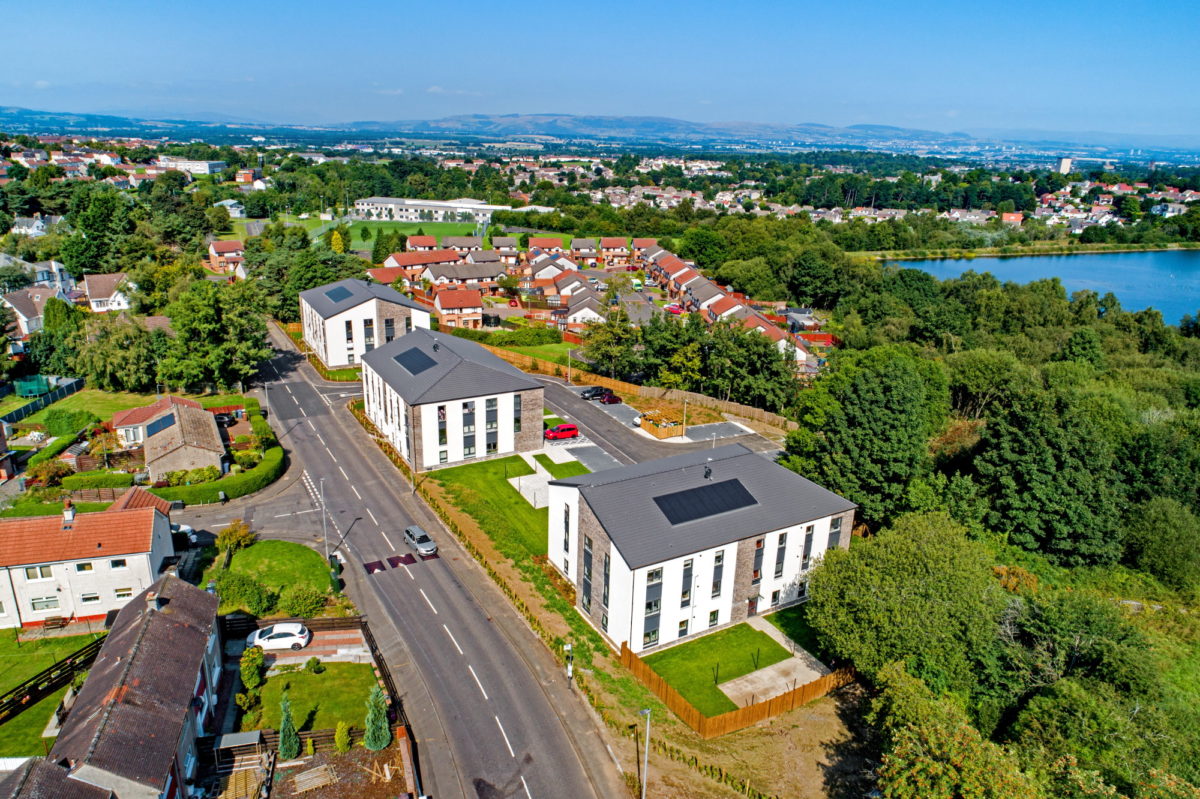 THE JR Group has turned a former derelict pub site in Paisley into 36 new-build flats.
The Amochrie Road development in Foxbar included a major overhaul of the old Stanley Firs pub site. Three three-storey apartment blocks have now been handed over to Link Group.
The works included the construction of the 36 new flats, two of which were designed with wheelchair access in mind, including an enclosed garden patio area. The project also involved new roads, parking, public and private footpaths, fencing, drying facilities, hard and soft landscaping, and bike racks.
JR Group MD John Horne said, "The JR Group is committed to bringing added value and benefits to the communities that we work in. As a Paisley-based business, we could see the negative impact the derelict pub had on the area, so we are delighted to have transformed the site into much needed, high-quality housing for Amochrie Road on behalf of our partners, Link Group.
"During the project, we worked with the local school, Glennifer High School, providing outdoor benches, and also worked with the Amochrie Glen Residents Committee to add further value to the community during our time on site. We are proud of the transformation here and look forward to seeing the new residents settling into their new homes."
Colin Culross, Link Group commercial director, added, "Link is delighted to deliver another successful development in the Paisley area, working with our partners JR Group, Renfrewshire Council and the Scottish Government has allowed Link to deliver 36 energy efficient, affordable homes to people and families who need them."