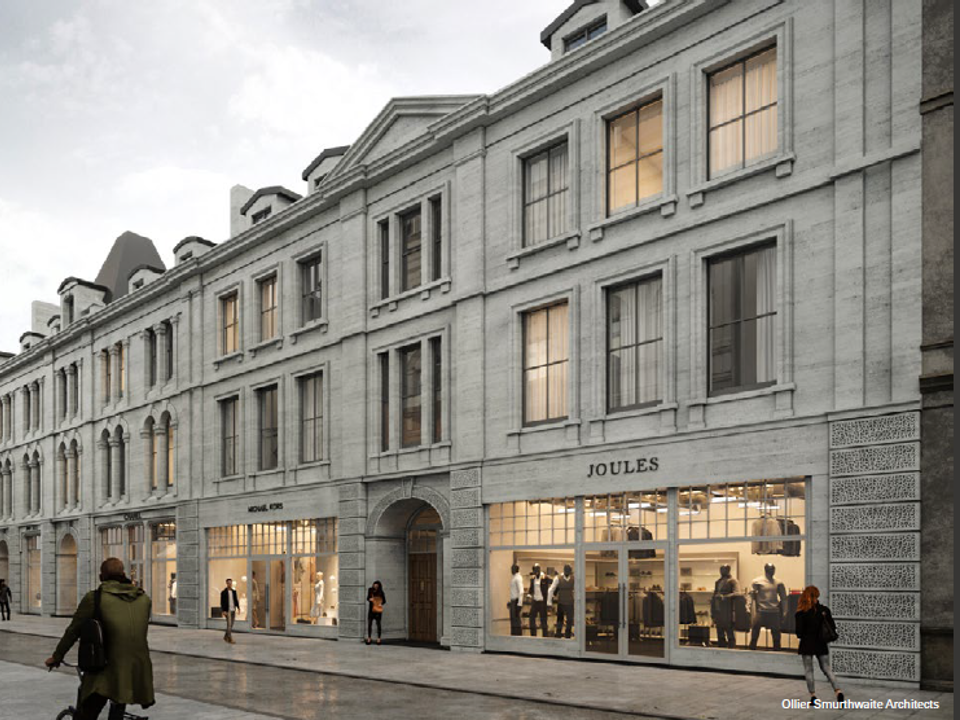 THE Highland Council has provided an update on the development of new housing projects in Inverness.
Over the last few months, 'significant progress' is said to have been made on the development of the former Arnotts store on Union Street by HHA and the local authority.
The new build section has been erected on Baron Taylor's Street and fit out of the original Arnotts building is underway. The Highland Council said layouts of the 53 flats are 'becoming visible' as the internal walls are installed and the whole building will be wind and watertight over the next two months.
Funding has come from the Scottish Government, the Highland Council, and the Inverness and Highland City Region Deal with borrowing supported by rental income.
The development also includes six new retail units, developed and funded by Forthpoint Ltd.   
A second project – the transformation of the former Chisholms shop on Castle Street into eight flats for HHA – has also been described as 'progressing well'. The funding package for this development has also come from the Scottish Government, Highland Council, Inverness and Highland City Region Deal and borrowing supported by rental income. Included will be one retail unit.
Operating within a tight site area, below Inverness Castle, the works include rebuilding the stone façade with the original stone. Contractor Compass Building and Construction Services has achieved 'key' development milestones and the project is also scheduled to complete next summer.
Councillor Trish Robertson, chair of the environment and infrastructure committee, said, "Both housing developments are going to be of a very high quality and will provide much needed homes into the heart of the city. Importantly they are also bringing new life into two iconic buildings that we would have felt sad to lose. The new retail units included will also contribute to the regeneration of the city centre as a retail destination.
"It's great to hear good progress is being made and I am really looking forward to seeing the finished flats next year."
Gail Matheson, chief executive of HHA, added, "We are delighted to have been able to preserve a part of Castle Street and bring back into use a building which had lain vacant and derelict. Working within the city centre is challenging, but we believe that the finished building will be a great asset to Castle Street and the city centre.
"It has been exciting to be part of the Union Street project and seeing new homes being created from the empty shop space. We will be advertising the apartments for both Castle Street and Union Street in 2022 on our social media pages and expect there to be huge demand for both."