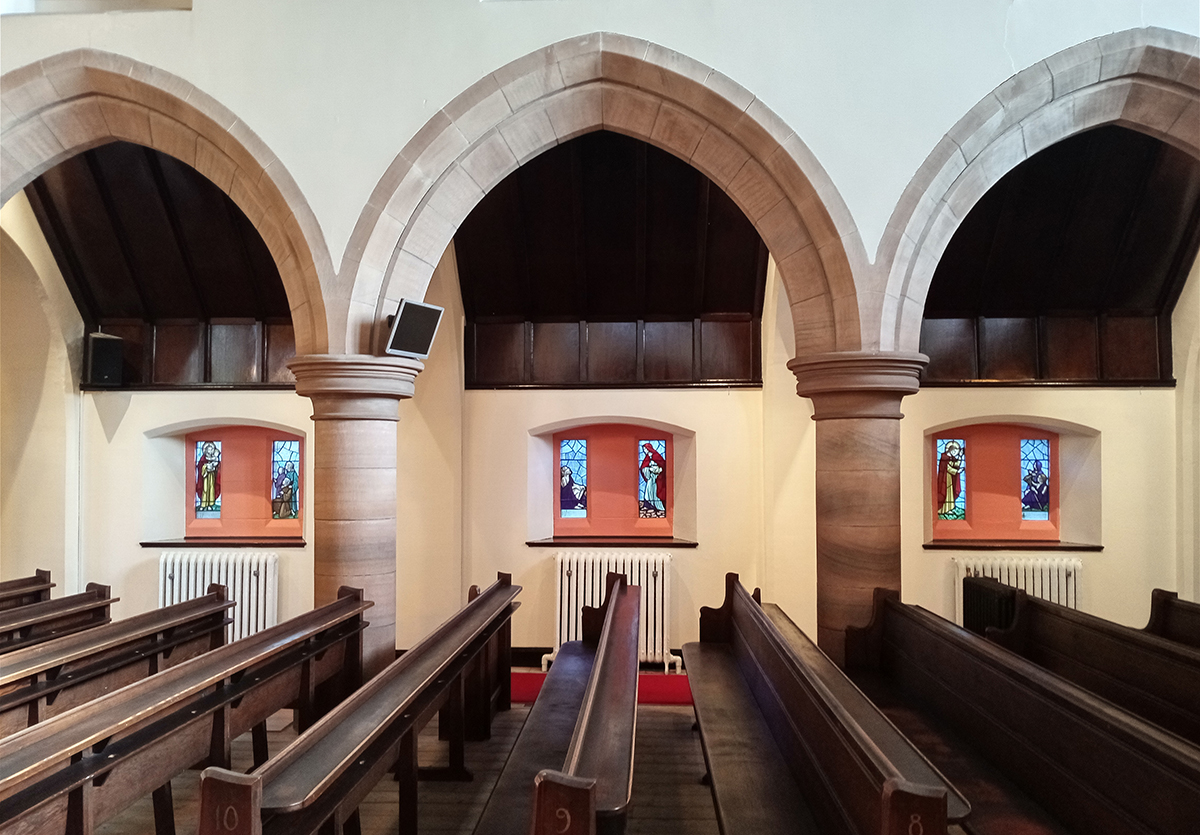 CRUDEN Building (West) has completed a refurbishment project at St. Ninian's Church in Stonehouse, South Lanarkshire as part of efforts to benefit the local communities where the firm works.
Cruden and hub South West are currently delivering a £3.48 million new housing development in Larkhall on behalf of South Lanarkshire Council. Cruden explained that the principle that local people and businesses should benefit from investments being made in local areas is 'central' to hub South West's requirements.
As a result, Cruden tackled the St. Ninian's Church project in two phases. The first phase consisted of restoring the interior walls of the two main entrances, transforming the deteriorated areas and crumbling walls into a beautiful foyer.
The original plaster in the central part of the church had also disintegrated and Cruden addressed this issue in phase two, together with providing the materials and the painters for the project.
The new housing development at Larkhall, which will be completed next winter, will see 20 new homes built together with improved and resurfaced footpaths that run across the site between Robert Smillie Crescent, Glengonnar Street and Riverside.
Daniel Lowe, executive director, housing and technical resources at South Lanarkshire Council, said, "South Lanarkshire Council's new housing supply programme, supported by Scottish Government funding, will help deliver on the council's target of 1,000 additional council homes. All of our new housing projects contribute much more to the local area than just new homes, and we are delighted that the project in Larkhall is helping the wider community, especially through apprenticeship training, and recognising that the work carried out will benefit the community served by St. Ninian's Church for a long time into the future."
Michael Ross, chief executive of hub South West, added, "hub South West's housing portfolio has been rapidly increasing over recent years and it's fantastic to be involved in enhancing local communities across our territory. The Larkhall development is yet another project we are increasingly proud of and we look forward to continuing our work with Cruden and progressing to completion."
Colin Kennedy, construction director of Cruden Building (West), commented, "We build communities, not just homes and we are delighted to be able to support the local community with this refurbishment of St. Ninian's Church as we work towards delivering our new affordable housing development in Larkhall. It is great to see the results of 'community benefit' come to fruition with this project which offered apprenticeship opportunities in addition to reinvigorating St Ninian's Church for the local community."
Stewart Cutler, minister of St. Ninian's Church, said, "We are absolutely delighted with all the work that has been carried out to transform the entrance and tower areas at St. Ninian's. We have been overwhelmed by the kindness and generosity that Cruden has shown us and the wider community. It is hugely appreciated and I would like to take this opportunity to thank them for everything."