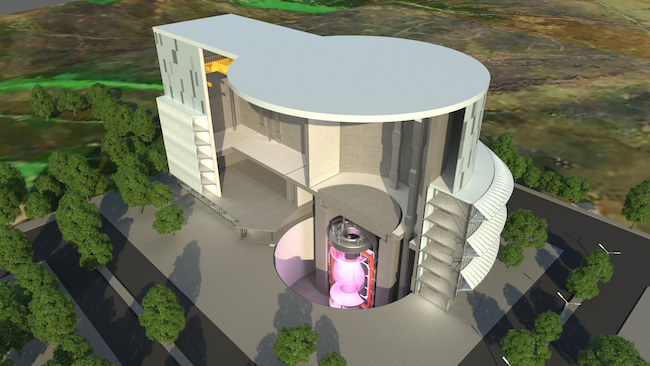 PLANS to bring a prototype fusion energy plant to Scotland's central belt have taken a step forward, the University of Glasgow has confirmed.
It comes as the project's blueprint cleared the latest stage of consideration by the UK Atom Energy Authority (UKAEA).
The facility would have the potential to provide a 'near-limitless' source of low carbon energy by mimicking the processes that power the sun and stars through atoms being fused to release energy.
Plans show that the Spherical Tokamak Energy Production (STEP) site would be located on the Ardeer peninsula in North Ayrshire, with North Ayrshire Council, NPL Group and the University of Glasgow backing plans.
Declan Diver, professor of plasma physics at the University of Glasgow's school of physics and astronomy, helped to lead the co-ordination of the application. Bernard McLaughlin, the university's programme director at Glasgow Riverside Innovation District, also played a leading role in co-ordinating the bids.
Professor Diver said, "We're pleased that one of the plans to bring STEP to Scotland which we supported have been successful in this next stage of assessment by the UKAEA. All three sites were potentially viable but it's inevitable that the shortlist will narrow as the UKAEA's considerations become more specific and bids are eliminated.
"Ultimately, wherever STEP is based, it will represent a valuable step towards a net-zero future and offer a wealth of new research, education, commercial and industrial opportunities for the UK. We're looking forward to the next stage of the consideration process, and continuing to work with local authorities and landowners as required."
Four further sites are also under consideration for the site in Yorkshire, Cumbria, Nottinghamshire and Gloucestershire.