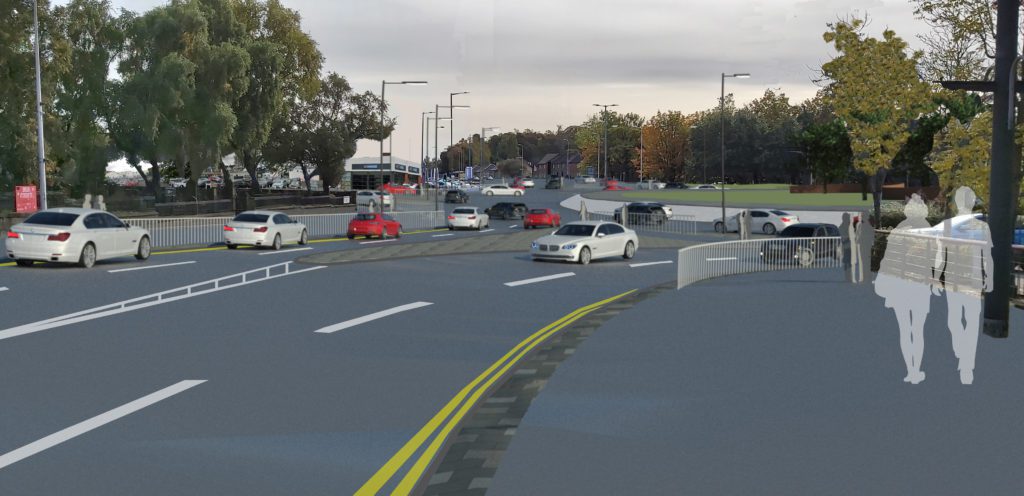 PLANS to upgrade the road connections between Motherwell and Ravenscraig have been approved.
The blueprint includes a new signalised roundabout at Airbles Road/Windmillhill Street as well as a dual carriageway to the Ravenscraig Regional Sports Facility.
The new road will run from the roundabout, east through the Orbiston Street industrial area before passing under the West Coast Main Line railway and on to the Ravenscraig site.
Paths for pedestrians and cyclists will be created on both sides of the new road, with crossing points at key locations.
It comes as part of the £127.2 million Ravenscraig access infrastructure project, which is being funded by North Lanarkshire Council and the Glasgow city region city deal.
In addition to creating new connections to Motherwell, the council said that the wider project will improve connections from Ravenscraig north to the M8 and south to the M74.
Councillor Paul Kelly, deputy leader of North Lanarkshire Council, said, "This is a key milestone for our ambitious plans for the regeneration of the former steelworks site, with permissions now in place to create the new connection from the site south to Motherwell, and north to the M8 and to the rest of Scotland.
"By improving access to and from the site, we are opening up more opportunities for investment in business, retail, housing and leisure. The new road and active travel links will create many construction and associated jobs over the next couple of years but, more importantly, it is the starting point for Ravenscraig to have a new future where people can live, learn, work, invest and visit."
Scottish Government finance and economy secretary, Kate Forbes, added, "I am very pleased that approval has been granted to upgrade the road connections between Motherwell and Ravenscraig. The Ravenscraig site is one of great importance and it is fantastic to see it being transformed from the derelict land that it had become following the closure of the Steelworks to this thriving new community."