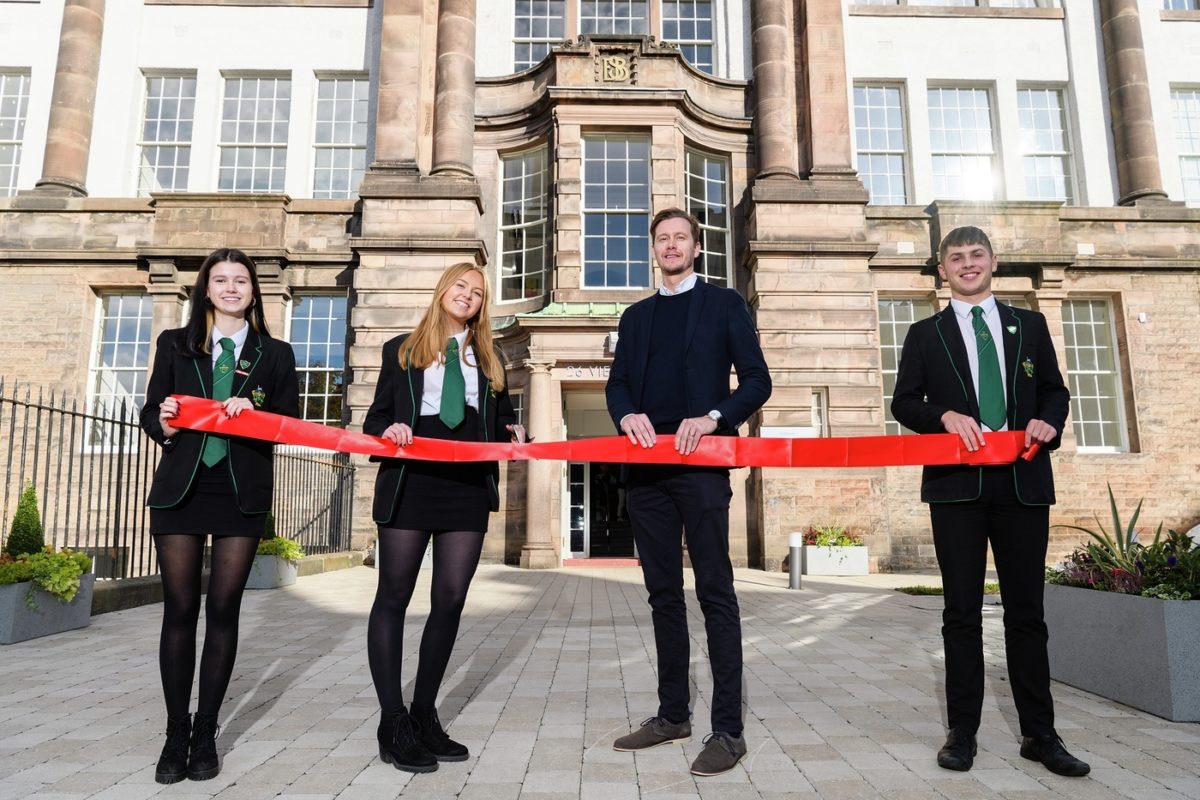 A milestone has been reached in Edinburgh when a 'transformed' former school entrance hall and staircase was reopened at a new property development.
Pupils from Boroughmuir High School cut the ribbon at the formal entrance to the B-listed site that once served as their place of learning, which has been restored by CALA Homes (East).
Boroughmuir's entranceway showcases the building's 'vast' windows and tall ceilings and splits into a shaker-panelled sweeping double staircase. It will serve as the official entrance for residents to access apartments, with the hallway adjoining two internal open roof landscaped courtyards.
CALA revealed it has sought to keep a close relationship with the school, which is based nearby at its new campus. The construction team retrieved the old school bell in the early stages of construction, which had been installed in the 1930s, and gifted it to the school.
Craig Lynes, director for CALA Homes (East), said, "It's a privilege to have senior pupils down to Boroughmuir again. This building holds a special place in the hearts of thousands of families in the city and beyond – and that link with the school is of great significance to us. We were delighted to have the pupils officially open this key area for the residents and the building. This feels like a big moment as we near the completion of our restoration of Boroughmuir and its transformation into a special place to live."
Boroughmuir is a collection of one, two, three and four-bedroom apartments.