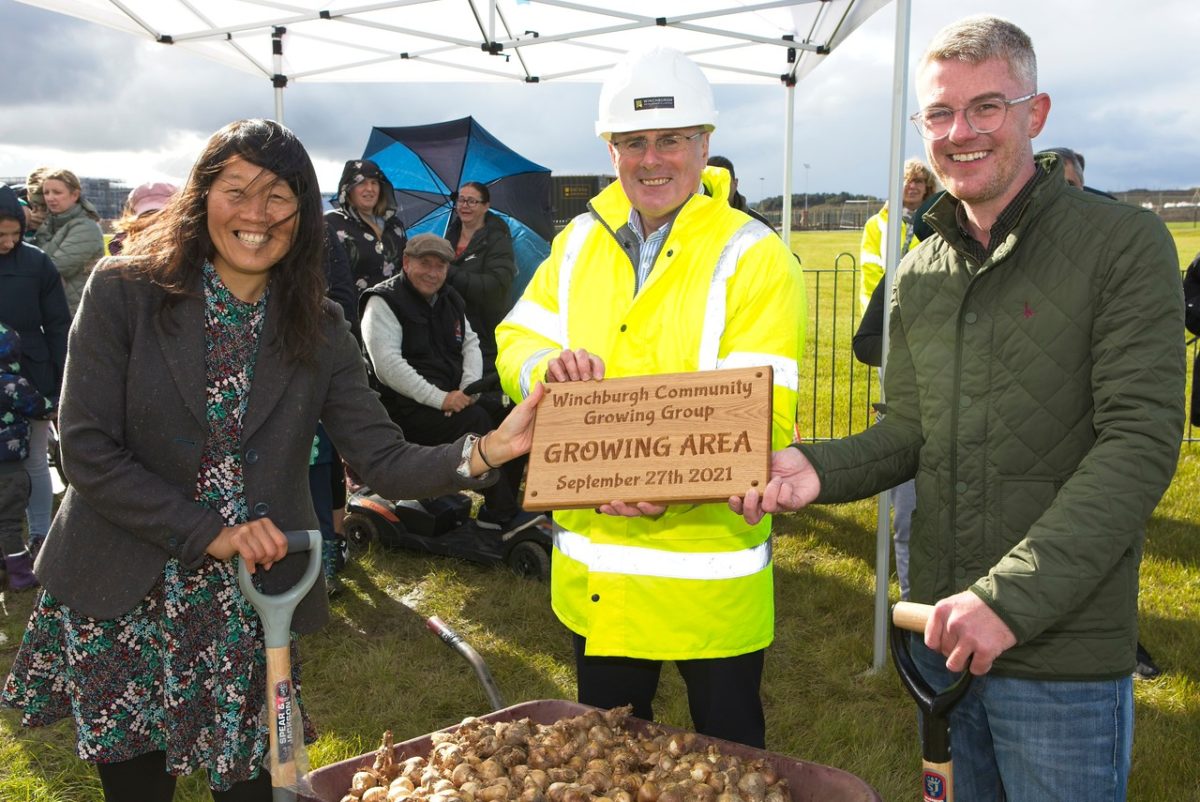 A 1.5-acre community garden has been presented to the Winchburgh Community Growing Group.
The Winchburgh Growers received a plaque from John Hamilton, CEO of Winchburgh Developments, to mark the handover of the garden. As part of the opening of phase 1 of the 85-acre Auldcathie District Park, the Growers were joined by over 100 school pupils, who planted daffodil bulbs to mark the occasion.
As well as the community garden, the phase 1 opening unlocks 20 acres of grassed playing areas, new walking and running routes, and a dog park.
The handover of the garden follows the Winchburgh Community Growers winning the Silver Beautiful Scotland Award in the large village category as part of Keep Scotland Beautiful.
John West, co-founder of the Winchburgh Community Growing Group, said, "This marks a big moment for the growing community and Winchburgh Growing Group. The vision we had was to have a space in the park for the community to come together over the love of growing. Today marks the next chapter of a strong community initiative which along with the Winchburgh Wombles helps make our community even more special. Thanks to everyone involved behind the scenes with John and his team for making our vision a reality and don't forget to join our growing volunteers if you'd like to be involved."
John Hamilton, CEO of Winchburgh Developments, added, "It's so inspiring to work with such incredible community-centred volunteers. To achieve the silver Beautiful Scotland Award really shows the passion and commitment of the growers and is a tribute to the spirit in the village, something which makes the park stand out as a much more than just another regeneration project. We and WDL thank the growers and the Wombles wholeheartedly for helping make Winchburgh an attractive and community-inspired place to live."