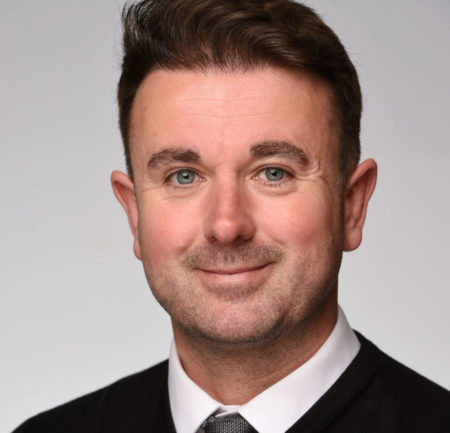 CITY Building has announced that 16 construction workers have enrolled as graduate apprentices as part of plans to secure the firm's next generation of senior management.
The Glasgow-based business revealed that 80% of the group started out as trades apprentices. They are undertaking a BA (Hons) business management course at Glasgow Caledonian University. The cohort, who are all currently managers, are employed in a range of divisions across the business, from construction to contracts and electrical. 
The move is part of a new management development programme introduced by City Building, aimed at meeting the requirements of the Chartered Management Institute (CMI) for chartered managers.
The degree course will run for four years and will involve subjects such as personal and professional development, risk management, marketing, economics, law and financial management. As part of their qualification, the group will undertake a work-based project centred on a live challenge based on City Building's needs.
Among the 13 men and three women on the course is Jason Pearson (42). A father of five, Jason manages repairs for Glasgow City Council and started out as an apprentice joiner. He said, "It's important to have a balance of skills and qualifications, especially when you progress through management levels, and expanding our skill set is definitely something we're encouraged to do as City Building employees. I'm looking forward to seeing where this next chapter takes me."
Alan Burns, executive director at City Building, commented, "I'm very proud of our graduate apprentices, and their dedication to their careers. We are already the biggest employer of trades apprentices in Scotland, but it is recognised that the construction sector has an ageing workforce, so it is vital that we nurture talent across all levels of the business and secure our succession planning. I wish each of our 16 men and women well and look forward to them leading City Building in years to come."
City Building's graduate apprenticeships are being financed by the Scottish Funding Council, which announced £16.2 million for work-based apprentice programmes earlier this year.