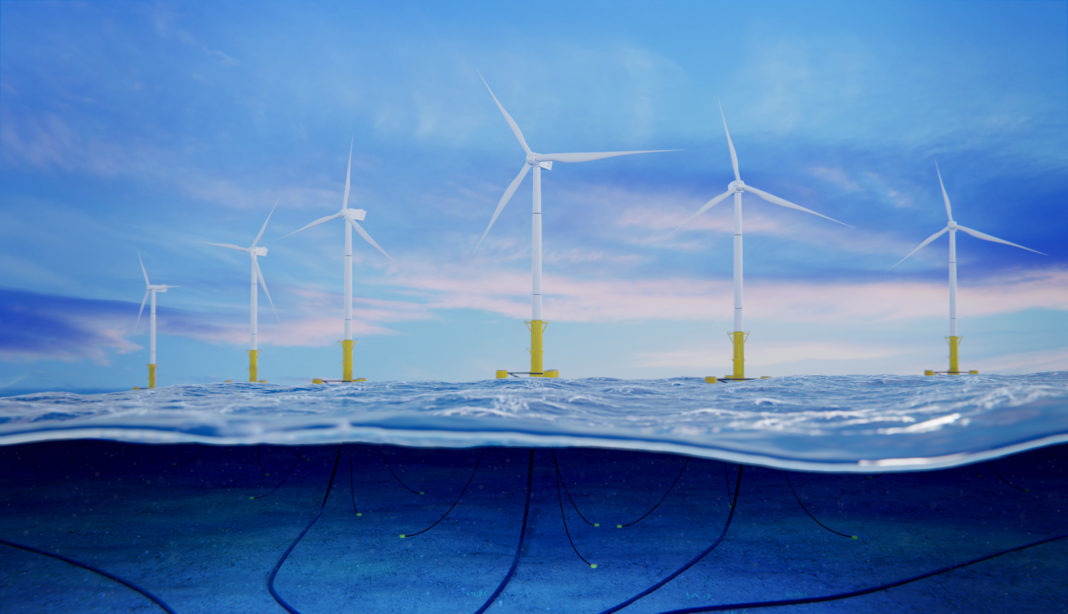 SCOTLAND could generate £1.5 billion for its economy through investment in floating wind farms, a new report has claimed.
The document said that the offshore wind industry should learn from the oil and gas sector to develop an industry-led collaborative model to secure inward investment.
The Strategic Investment Assessment (SIA) report – commissioned by the Scottish Government and led by University of Strathclyde principle professor, Sir Jim McDonald – sets out five recommendations to scale up offshore wind manufacturing capability and capacity in Scotland:
The offshore wind sector's priority must be the establishment of a collaboration framework focused on building confidence amongst Scottish ports, so that required investment is brought forward in time. The immediate priority of such a collaborative framework is to support the creation of a Scottish floating offshore wind port cluster;
Support Scottish suppliers and get them ready to bid for and win work;
Celebrate and sell Scottish success;
Plan for future growth and the next generation of innovations;
Plan for energy transition and a future of far-from-shore, mixed-use energy projects.
It suggests that a 'least-regret' option to support the development of 22 hectares of new port capacity, suitable for the fabrication of floating wind platform, would deliver £1.5 billion of added value for the economy. It suggests further investment could increase this return to £4.5 billion.
It continues by reading that, by doing so, it would also allow ports to capitalise on projects coming out of the current ScotWind leasing round by the Crown Estate Scotland, which will grant companies exclusive rights over areas of seabed for offshore wind projects.
Professor Sir Jim McDonald, principal and vice-chancellor of the University of Strathclyde, said, "Scotland is a leader in climate action as well as in low carbon technology, research and innovation with a commitment to a just energy transition. Scotland will be one of the first countries in the world looking to deliver floating offshore wind at scale. If Scottish companies are involved in this first generation of floating offshore wind projects, then they will be in a position to sell this expertise around the world.

"However, winning this opportunity will need collective effort and determination. Scottish ministers and industry leaders must clearly understand and provide the level of commitment and action needed and create the opportunity to forge an effective partnership if we are to grow Scottish success."