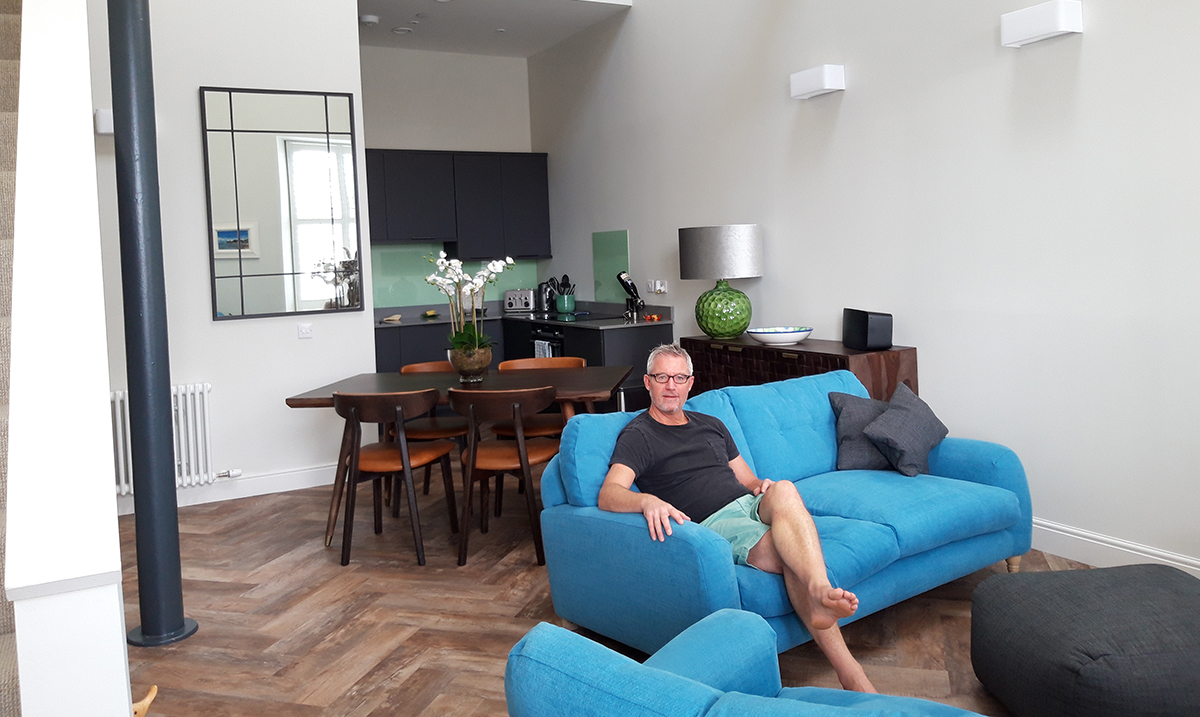 A new community is taking shape in Dunfermline as the first residents start to move into a development in the heart of the town.
Nine buyers have already moved in to The Linen Quarter, which comprises a mix of new build (The Depot) and refurbished (The Damask) apartments and duplexes in the former A-listed Duracord factory, Pilmuir Works.
Heritage developer Byzantian designed open plan interiors, 'relaxed' living spaces and 'quirky design' elements to blend the history of the site with modern features.
Caroline Reilly, working with Byzantian, said, "We've had amazing interest from a whole host of different buyers – first time buyers and young professionals getting on the property ladder, to older people and downsizers. It's resulted in a warm and welcoming community which is starting to come together really well.
"Interestingly, some of our buyers are local to Dunfermline, but lots have moved from Edinburgh and Fife in search of bigger homes with outdoor space and balconies – at a better price point."
Gary Kennedy, a system test engineer who recently moved into a one-bedroom apartment with mezzanine, said, "Externally, the building is fantastic. That's what drew me to the Damask initially. Byzantian have done a tremendous job of merging old and new and cosmetically it looks great.
"The big windows and shutters in the living space have to be my favourite aspect. For a single apartment, it has so many great features, like the open plan lounging dining kitchen area, the mezzanine floor and the open beam all within the one space."