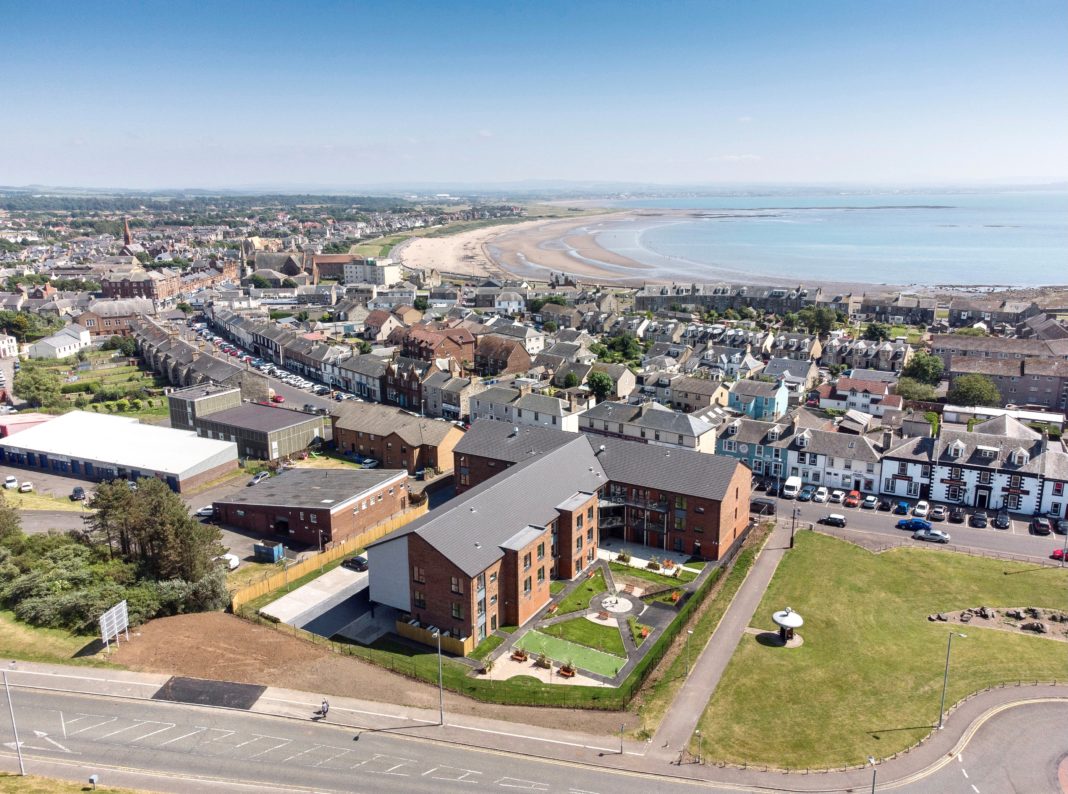 CCG and Morrison Community Care Group have completed work on the build of a new luxury care home in Troon with the first residents set to move in this month.
Queens View Harbour Luxury Suites was designed by Unum Partnership. The development has been sold to a recognised care provider with the developers billing it as being set to deliver an 'unrivalled experience' for the elderly – providing in-house, 24/7 nursing provision that is complemented with specialist dementia care services and luxury amenities.
Upon entry, residents and guests are met with a 'luxuriously-styled' main reception complete with a champagne bar, private dining area and a hair salon with the remainder of the ground floor complete with a cinema, high-specification cooking facilities, laundry services and office space for managerial staff.
Each of the upper floors contain private en-suite bedrooms – 56 in total – with some offering sea-facing views towards the Firth of Clyde. A dining room is located on each floor alongside nursing facilities and private family rooms.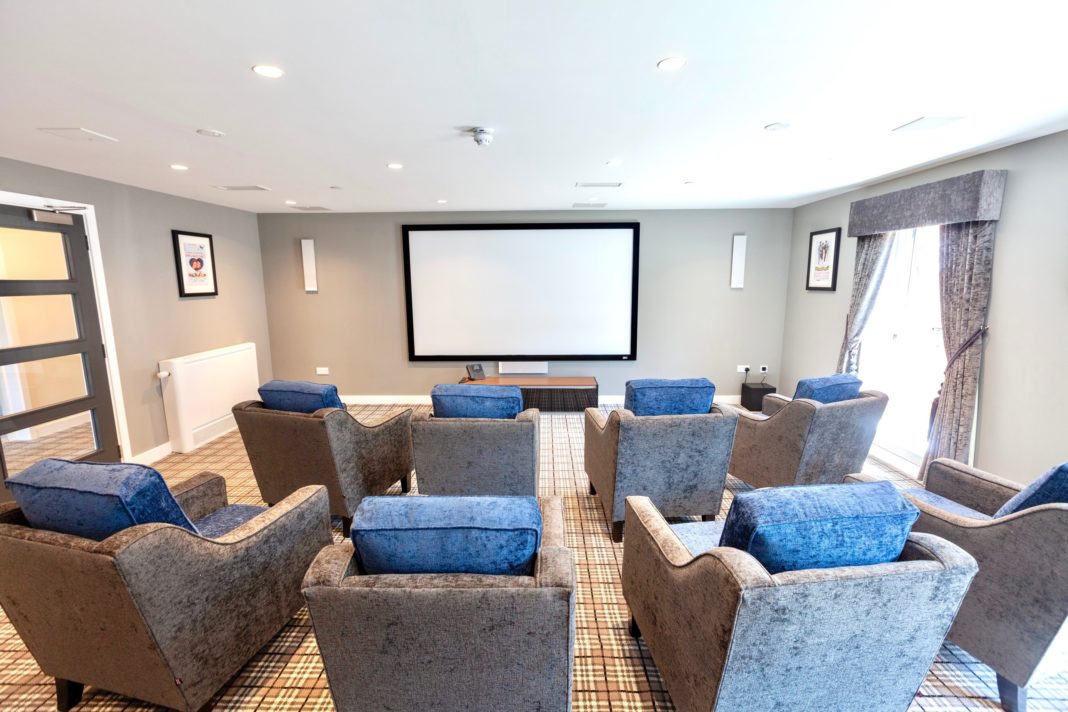 Externally, residents can enjoy communal balcony space overlooking the development's private gardens and putting green.
Paul Sokhi, MD of Morrison Community Care Group, said,"As one of Scotland's foremost developers of 24/7 residential, nursing and dementia care services, I am delighted to bring the 'MCCG standard' to Troon with Queens View Harbour Luxury Suites.
"Working with our partners CCG and Unum Partnership, we design care homes from the ground up to deliver unmatched levels of quality and comfort with the opening of this care home being another major milestone in our burgeoning partnership. I am thoroughly delighted with the end result and I am sure the future residents will be in agreement."
CCG MD David Wylie added, "This new development is a stunning example of private, residential care and will be a valued addition to Troon and the wider Ayrshire community. The quality that is seen throughout is evident but it is not unique; the MCCG standard has been utilised to support the delivery of modern, elderly accommodation in Scotland since 2016 and it is one that we will continue deliver for many years to come in the support of our country's growing ageing population. We extend our thanks to all of the project partners and wish the residents well as they settle into their new home."