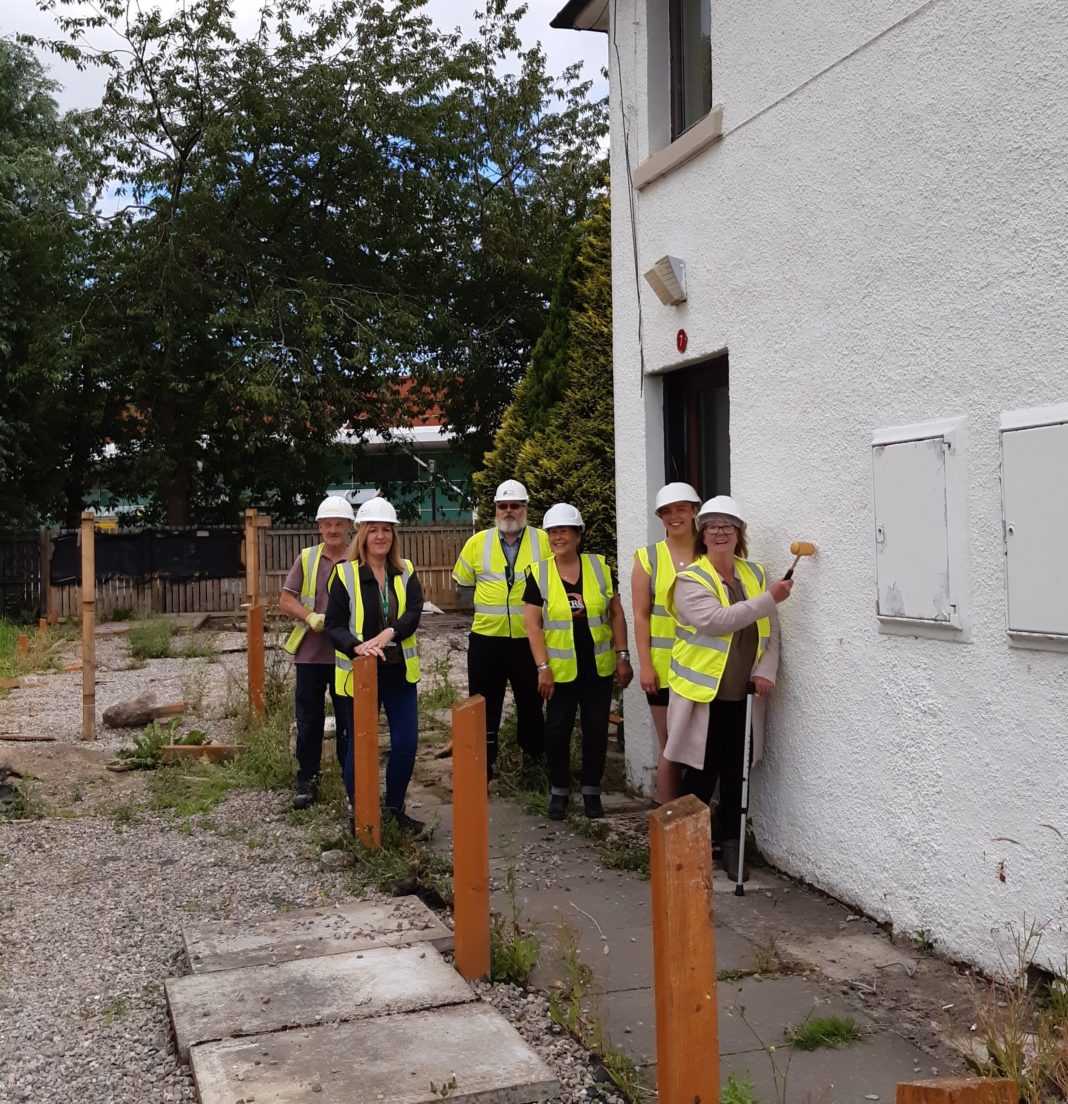 DEMOLITION work is underway on Meiklefield Road in Dingwall to make way for the development of 14 new homes.
Central Demolition is carrying out pre-demolition works to odd numbered properties from 1 to 23, with The Highland Council anticipating it will take 12 weeks to clear the buildings.
The local authority said it is 'delighted' that a step forward has been taken to creating modern, accessible, energy efficient and affordable housing in the area.
Long-term resident Janet MacLean, who has lived in the flats since 1977, said she is looking forward to moving into the new homes once completed. Making a special appearance on site, she made the first blow to the properties.
Janet said, "I have nice neighbours at Fingal Road, but I have lived in Meiklefield Road for over 43 years and I can't wait to move back as that is where my heart belongs.  I am so happy to get the opportunity to move into the new flat which will be modern and easier to look after."
Accompanying Janet on site was her granddaughter Megan, councillor Margaret Paterson, housing manager Rory MacLeod, housing options officer Faye Dyer, and site manager Rab Blyth.
Councillor Paterson said, "It is an end of an era, there was always a warm welcome in Meiklefield. The people lived, loved and laughed here and will do again soon."