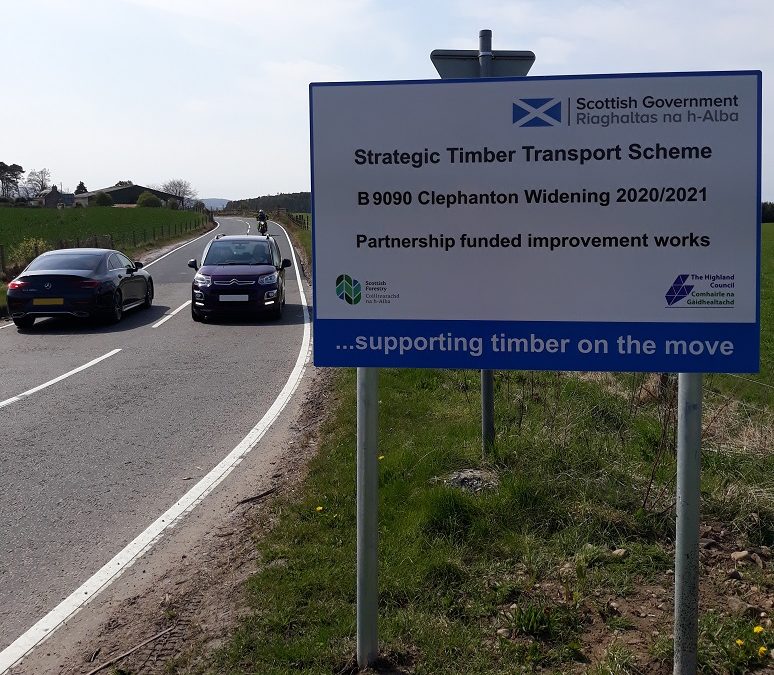 OVER £750,000 worth of road improvement works have been completed from Clephanton to Nairnshire in the Highlands.
The project was backed with £547,000 in funding from the national strategic timber transport scheme (SSTS) operated by Scottish Forestry, with The Highland Council making up £215,000 of the costs.
The SSTS provides grant support towards infrastructure improvements to minimise the social and environmental impacts of timber transport.
In the latest phase of works, widening, edge strengthening and drainage improvements were carried out to 1km of the B9090 to provide for two-way operation. A further 3km of structural strengthening and new surfacing laid along with road safety measurers.
The Highland Council said, "Strategic timber transport schemes provide major benefits to the Highland rural economy through enabling millions of tonnes of timber to be extracted, providing employment and improvement to remote rural 'lifeline' roads, and result in benefits across the local economy."