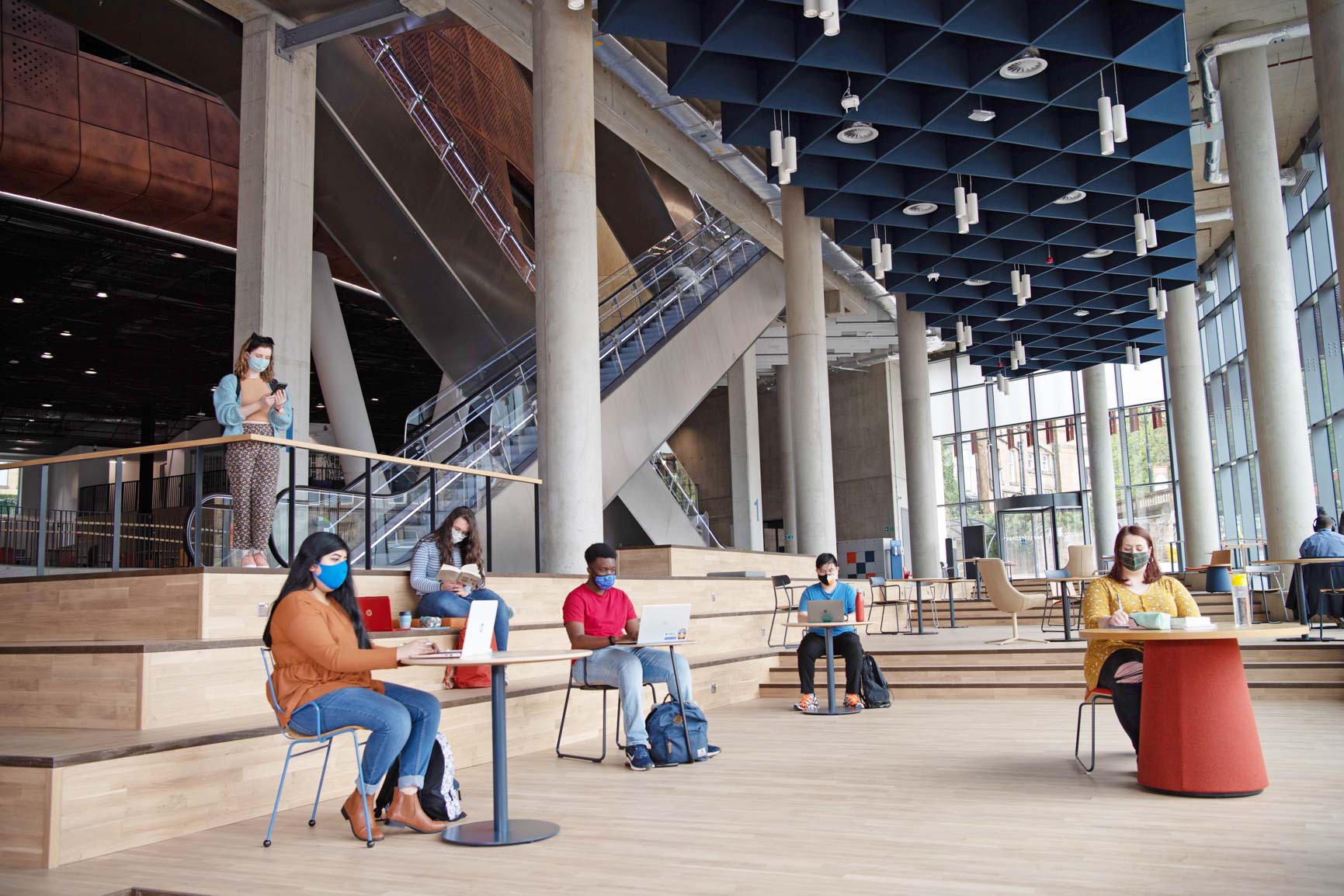 THE University of Glasgow's new £90 million James McCune Smith Learning Hub (JMSLH) has opened to students.
Built by Multiplex and designed by HLM Architects, the facility is located at the university's existing Gilmorehill Campus in Glasgow's West End.
When fully operational, the university said it will provide hi-tech learning facilities for over 2,500 students – including a range of technology-enhanced learning spaces for group and individual study. It added that the hub will further enhance the city's reputation as a 'welcoming, accessible and world-renowned' destination for learning.
A social value report by Multiplex revealed that the project had generated more than £135 million in social value and economic impact. The report, by Social Value UK, revealed that for every £1 spent by the university on the project, £1.87 had been generated.
Professor Sir Anton Muscatelli, principal and vice chancellor of the University of Glasgow said, "Although not how we'd anticipated opening the building, I am delighted that the James McCune Smith Learning Hub is now accessible to provide high quality learning facilities to support those students who do not have suitable spaces at home.
"This is a world-leading learning and teaching facility which will further enhance our offering for students at Glasgow, putting technology, connectivity and accessibility at the heart of the learning experience.
"Named after the pioneering James McCune Smith, the first African American to be awarded a medical degree and an alumnus of the University, it will ensure future generations of students from a broad range of backgrounds are able to benefit from a University education at Glasgow."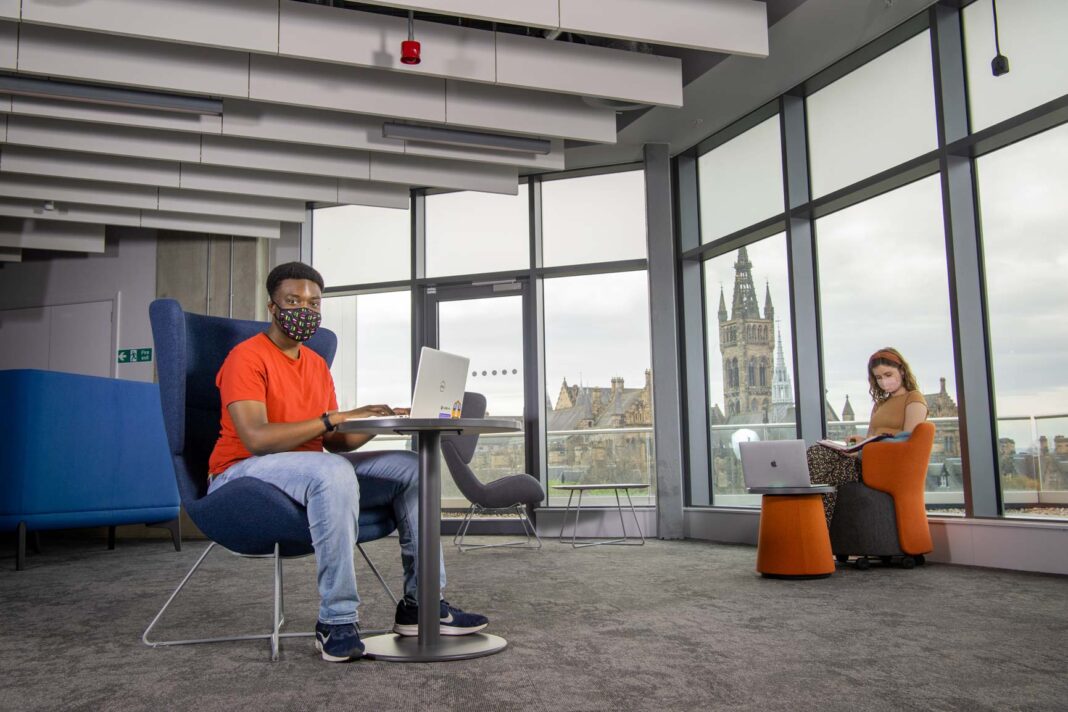 Andy Nicoll, project architect at HLM Architects added, "Located at the heart of the campus, the new James McCune Smith Learning Hub has been designed to deliver an exceptional student experience within a dynamic learning environment.
"With a variety of interactive teaching and active learning spaces it will support a motivated, vibrant, and diverse community of learners and academics to evolve efficient and effective learning methodologies through both group and individual study. We are delighted to have worked with the University in the development of this project and look forward to seeing it coming alive as it welcomes more students and faculty over coming weeks and months."