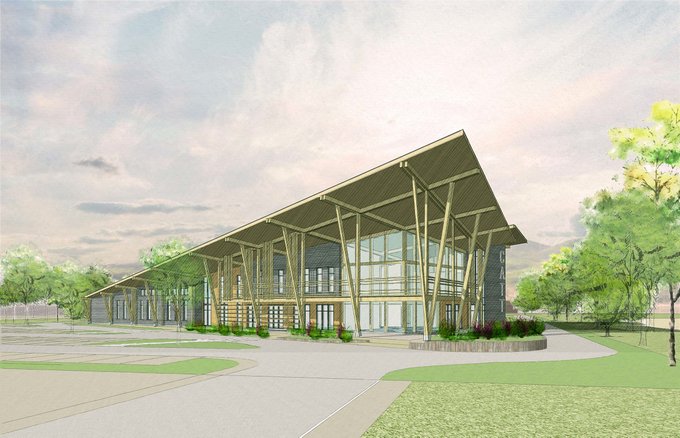 A Scottish professor is to lead the introduction and establishment of a new method of academic construction delivery focusing on timber technology.
Professor Robert Hairstans has been appointed as founding director of the New Model Institute for Technology and Engineering's (NMITE) Centre for Advanced Timber Technology (CATT).
The £6.7 million facility is currently under construction in Hereford, with Speller Metcalfe behind the build which is to show advanced timber technologies and be a beacon for sustainability in the region.
NMITE is a government and industry-backed engineering education initiative. Its learning experience is designed to align the skills and talents of its students with the needs of employers – with a focus on inclusivity and creativity. 
Professor Hairstans told Project Scotland there will be a 'living lab' approach to the centre when it opens in 2022. Despite being a place of higher education, there will be no lecture theatres – teaching will instead be focused on learning by doing and collaboration with industry in a bid to create a more sustainable built environment through a trifecta of digitising, factory and timber.
"What NMITE offers is a blank canvas; it's a start up higher education institution," he said. "This is an opportunity to set up a new educational approach integrated with industry and to also set up partnerships and frameworks to help the establishment of that and bring the research and innovation work into that alternative educational approach."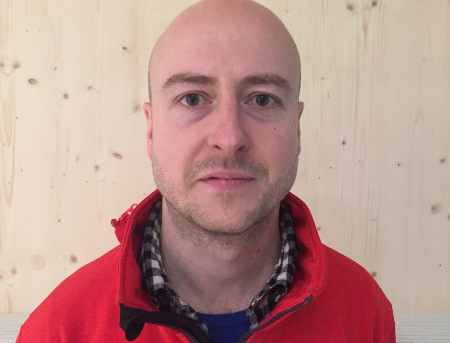 The institute teaches students in smaller groups to those found in traditional universities, with classes running from 9-5, Monday to Friday to ensure downtime is clear and unambiguous. No exams are undertaken. Instead, performance is judged on the student's portfolio of work with industry and workplace challenges set by employers to be undertaken at the centre.
Professor Hairstans added, "There's a huge opportunity for timber in the market and that fits into the wider government agenda that's in favour of modern, offsite methods of construction but also into the realms of how we need to improve the environment credentials."
Head of Edinburgh Napier University's Centre for Offsite Construction + Innovative Structures, Professor Hairstans developed a collaboration with NMITE following a presentation he gave at a mass timber conference in 2020. He joins on a two-year secondment from the university where he has undertaken over £1 million of research projects into offsite construction.
His appointment is part of establishing a longer term partnership between ENU and NMITE. The two institutes signed a memorandum of understanding with an intention of amalgamating Napier's innovation research in timber with NMITE's alternative approach to teaching, as well as utilising work ongoing at the Construction Scotland Innovation Centre.
"At Napier the work we've done primarily focused on advanced timber technologies to create integration of the supply chain with an emphasis on adding value to the home grown timber resource as well as encouraging the use of timber technologies more broadly including imported products and hybrid systems," he said.
"The main goal at CATT is to really try and shape construction delivery to be different and to do that through the research and innovation educational model. I know we can create a more sustainable built environment through alternative approaches which is essentially to harness the trifecta of digitising, factory and timber. What's key to that is the technical research and innovation work has to be embedded into practice and we need the built environment professionals of the future and also those who need to be re-skilled as such to have embedded into them that knowledge, and for them to work closely with industry to drive that change and create ultimately, if we can, on a long-term basis, a cultural shift in terms of how we deliver the built environment and that has to be the long-term objective." 
Professor Hairstans said the immediate task is setting up an education programme over the next 18 months, and then getting a cohort of students to engage with the new style of teaching.
"I think we have to change our approach (to teaching)," he said. "As an academic, I think what we're experiencing now is creating a shift change anyway."
Professor Hairstans emphasised the importance of more diversity within construction and a change in the way future built environment professionals are trained with regard to timber engineering practices.
"We need to shape a new model and I think this sort of challenge-based learning and creating a model which encourages a more inter-disciplinary, multi-disciplinary approach directly correlates with what the sector is requiring. And we need those individuals to understand, particularly in the timber sector, the vast array of products and systems which are available which can be utilised and specified, and how to overcome perceptions in terms of durability, fire performance and longevity."
Professor Hairstans has already met with a number of individuals from the sector whilst taking up the role and revealed he has seen a strong level of enthusiasm from industry for CATT.