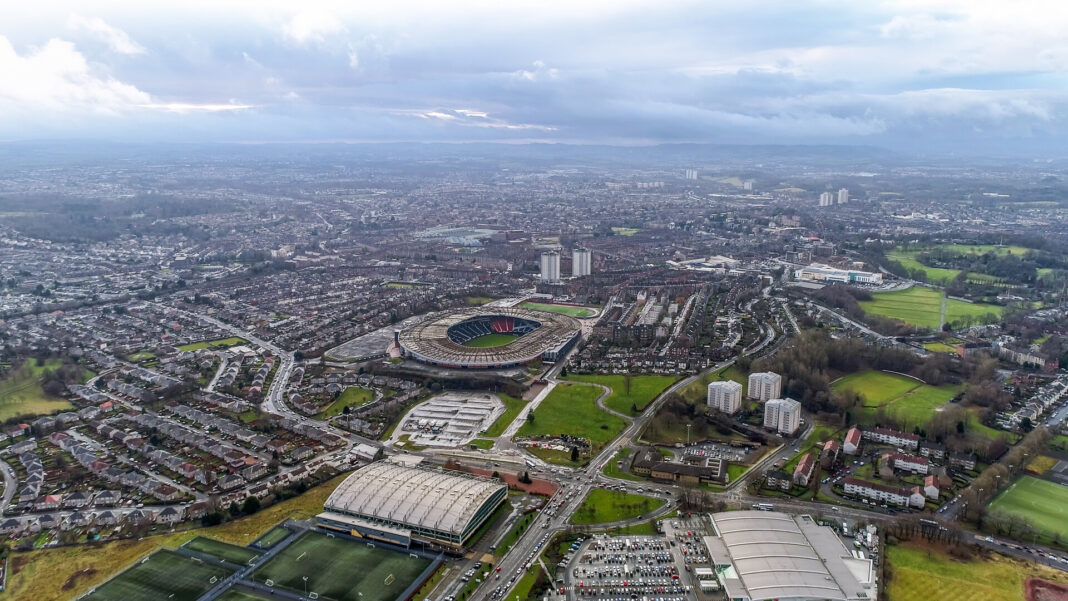 PERMISSION has been granted to proceed with an archaeological project in Glasgow to uncover the world's first international football stadium.
The work will take place in and around Hampden Bowling Club in the city's south side at the site of the original Hampden Park. Opened in 1873 as home to the Scottish national team and Queens Park FC, it was the first enclosed stadium with turnstiles and acted as a template for future arena builds.
Funded by Historic Environment Scotland and led by Hampden Bowling Club and Archaeology Scotland, the project will seek to discover and evaluate the extent to which any archaeological features and artefacts relating to the football ground have survived.
Commencing on May 31, the work is expected to last for two weeks – coinciding with the delayed Euro 2020 tournament, of which Glasgow is a host city with games being played at the nearby current Hampden Park.
The first three days of the project will see a geophysical survey take place, conducted using resistivity and ground penetrating radars. The survey is hoped to define the extent to which the remains of any structural features survive below the ground and define the outline of the first Hampden Park.
Once the survey is complete, the organisers said that they will be able to accurately position their trenches – which will be opened from June 7 to 13. The dig will seek to investigate the remains of the former pavilion, which are believed to be in Kingsley Rose Gardens, as well as locating artefacts relating to the playing or watching of football.
Speaking to Project Scotland magazine last year, Graeme Brown, house convener of Hampden Bowling Club, said, "The archaeologists are so excited. This is not a Roman floor or a castle… this stuff is the people's archaeology.
"The big hope is they can find the centre spot of the first Hampden, which isn't handy as it's in the centre of the bowling green, but it could be figured out through ground penetrating radar. Imagine if they find that. That's when it gets exciting. It's going to be right bang in the middle of the Euros." 
A key element of the project is ensuring volunteers and community groups are able to participate, with new Scots, asylum seekers and refugees in particular hoped to be involved. An official call is set to go out at the start of May for sign ups, with various roles on offer including creating digital models, digging and handling artefacts.