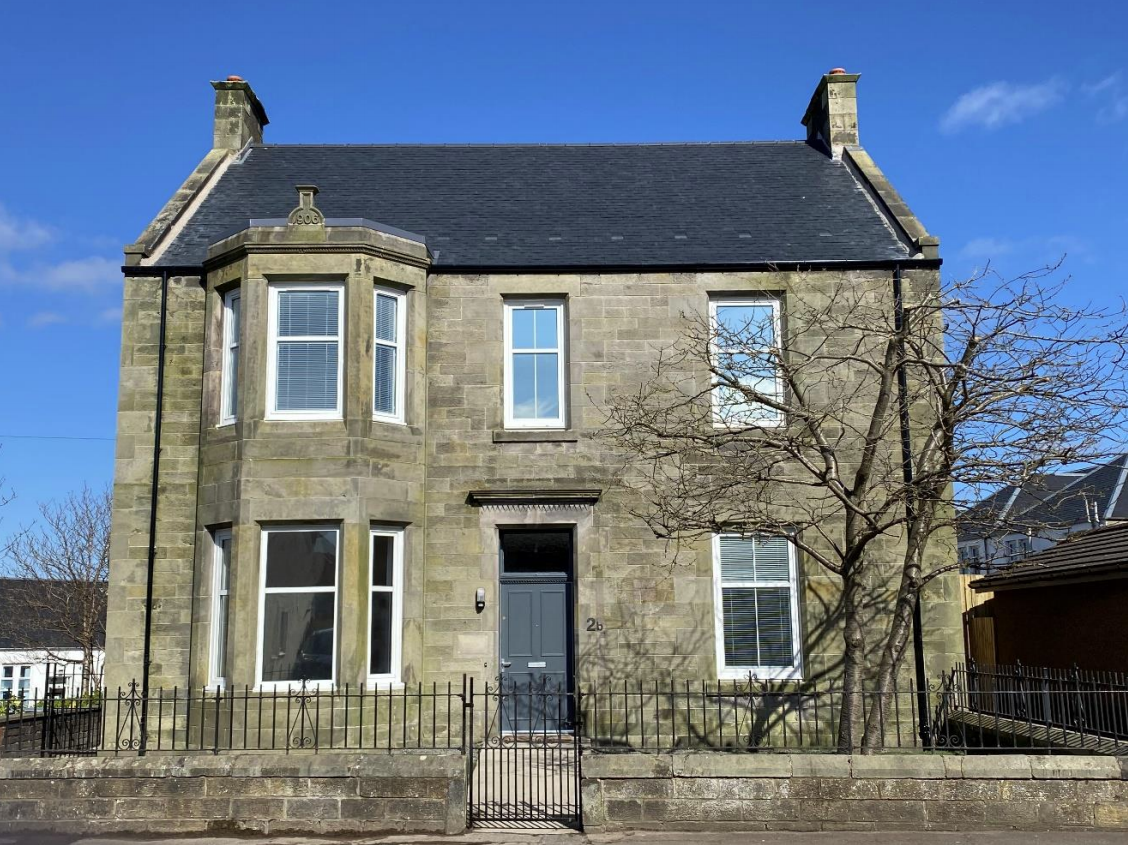 KINGDOM Housing Association has announced that conversion work has been completed on its vacant office building at Natal Place in Cowdenbeath, returning the property to residential use.
Originally built in 1906, the two-storey sandstone building once served as the Manse for the now demolished West Parish Church. Kingdom bought the property in 1989 but it has been vacant since January 2019.
The former offices have now been converted by Campion Homes into two homes for social rent.
Bill Banks, Kingdom Group chief executive, said, "This property at Natal Place in Cowdenbeath played a significant part in the development of our housing association. It was Kingdom's first permanent office building after spending around five years working out of a portacabin.
"The building was our main office for many years until the headquarters in Glenrothes were opened, however Natal Place remained as a branch office for a variety of staff until 2018/19. Although its days as an office have now gone, I was really keen that we didn't lose it completely and that's why we decided to convert it back to housing. I'm delighted that it has now been turned back into residential use and will be providing homes for many people for years to come."
Kingdom added that retaining and converting the property provides 'added value' through the redevelopment of an existing building which will prevent it becoming derelict and sustaining its use for the future.
The project has been designed to comply with Building Regulations, Secured By Design (bronze) standards and Kingdom's own design guide.
Total project cost is around £494,502 and funding of £157,200 has been provided from the Scottish Government. The conversion works were designed by Sinclair Watt Architects.