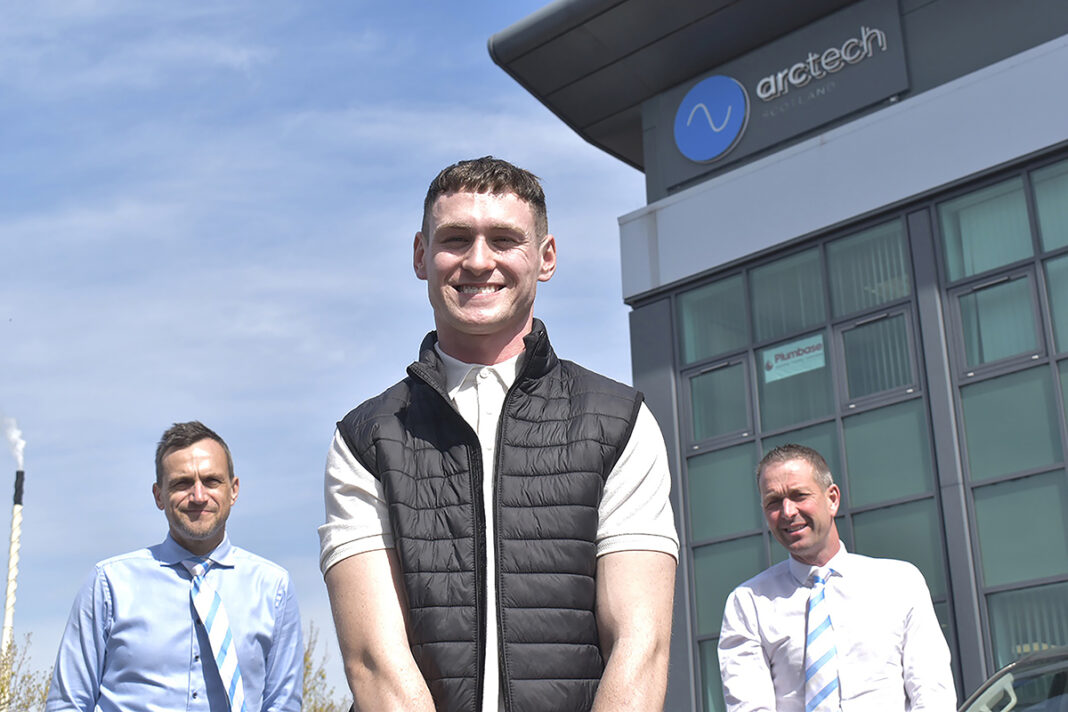 BUILDING services specialist Arc-Tech (Scotland) is celebrating the firm's first ever apprentice graduates becoming qualified tradespeople.
The Glasgow-based company, which was founded in 2016, provides mechanical, electrical and renewables services to a wide range of projects. The business employs over 120 people and has an annual turnover in excess of £18 million.
Arc-Tech said its recruitment programme initially focused on highly experienced personnel, however, youth employment and training have remained a focus since the launch of its trade apprenticeship programmes in 2017.
Four years on, Arc-Tech is welcoming the company's first graduates as full-time employees with Stephen Shaw (22), being one of three apprentices to become certified tradespeople.
Stephen undertook his four-year programme at Cardonald College. He said, "It was a great feeling passing my trade test. The past four years have went by pretty quickly and it's something I've been working towards since my very first day. I don't think schools promote apprenticeships enough; more can definitely be done to attract young people like myself to the industry. I would recommend it to anyone who is thinking of taking the first step as it is a very rewarding process."
As part of the initial employment promise, all three apprentices from Arc-Tech's first intake will meet with the company's directors to discuss how they wish to further their careers by choosing to progress on-site or diversify by moving into a trainee surveyor or project manager role.
Alan Rogers, Arc-Tech contracts director, said, "Since our inception in 2016, we have made sure that our business is built upon solid foundations in order to best-serve our clients, both in quality and customer service, which has led to a successful and sustained programme of work with some of Scotland's biggest contractors. We see great value in creating an environment that will help our young people, like Stephen, grow as it will allow us sustain these valuable relationships for the long-term."