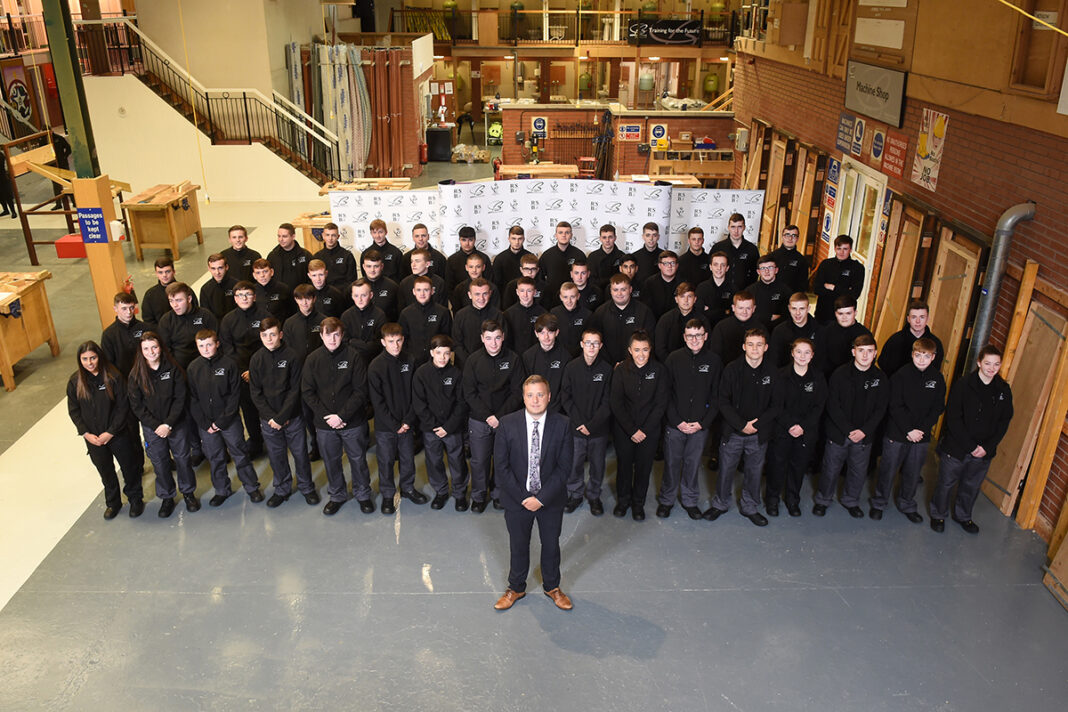 A number of organisations in the construction industry are marking Scottish Apprenticeship Week 2021, which runs from March 1-5.
Glasgow-based City Building has taken the opportunity to announce that 60 new apprentices will be recruited this year. Last year, the firm had to adapt its training programme to comply with Covid-19 restrictions, resulting in hundreds of apprentices learning online.
City Building is currently only carrying out essential works, resulting in a delay to some of the practical elements required of the apprentice programme. Typically, the company's apprentice applications open in March but this year will open at the end of April, giving existing apprentices time to receive the required practical training.
The business trains more than 200 plumbers, engineers, joiners and painters each year. The four-year programme sees 80% of apprentices taking up full-time roles with City Building once qualified. The organisation delivers SCQF level 6 and 7 qualifications in a number of disciplines.
Councillor Alan Casey, chair of City Building, said, "An apprenticeship is a fantastic pathway into a career for our city's young people. Opening our applications for apprenticeships is always a highly anticipated moment among City Building employees and something we all look forward to. We are disappointed to have to push back the process this year, but we are committed to ensuring that our apprentices get the best possible training and have the confidence in their abilities. When we open applications this spring, we'll provide all applicants with support to help them prepare for the interview process, including links to mock tests and specific information about each trade."
Construction and commercial property specialist Thomas & Adamson, meanwhile, has explained how the business has benefited from apprenticeships. The firm offers apprentices guidance through their chosen university course by appointing them a dedicated mentor. This allows trainees to gain insight into both the industry and the business through exposure to the range of professional services including cost management, project management, building surveying and construction health and safety.
Finlay Woodburn (22) from Glasgow joined Thomas & Adamson in 2018. Through Glasgow Caledonian University he is currently in his second year of his BSc (Hons) Quantity Surveying course. Like many apprentices, he has had to deal with the challenges of working remotely and undertaking his studies online due to the pandemic. Finlay said, "The last year has presented many challenges, however, the university reacted quickly to move study online, minimising disruption to our studies and continuing to provide support."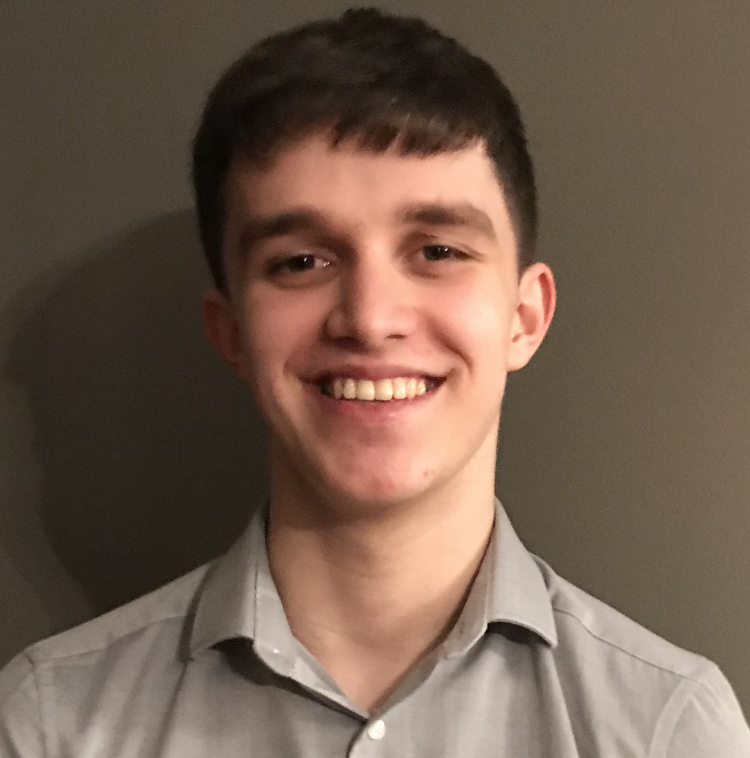 Derek Banks (29) from Edinburgh joined the company in 2010 and has undertaken a range of different roles across the business. He is currently undertaking BSc (Hons) Construction and the Built Environment at Heriot Watt University as part of his graduate apprenticeship programme. Derek said, "My role at T&A is such a varied role, no two days are the same. It is great to be part of an amazing team and working on some incredible projects. Equally the supportive nature of team members helps me whilst undertaking my BSc (Hons) in construction and the built environment. I was lucky enough to gain experience across the range of departments, which has enabled me to make an informed decision about my chosen career path as a project manager, which I am thoroughly enjoying."
Alastair Wallace, senior partner at Thomas & Adamson, said, "We are immensely proud of all our apprentices and how they have adapted to the challenges of the last year. They have all proved themselves to remain committed to their studies and undertaking their day-to-day roles. It is extremely important to us to invest in nurturing talent, and through this ethos people stay with us for a long time because of how they are valued and how they progress through the business. It's great to see our young people develop their skills, and we would encourage any business to recognise the important role apprentices can play in the workplace."
Dunfermline-based Campion Homes has also been hailing the benefits of backing talent through apprenticeships. The housing developer has been working with Fife College for a number of years to upskill its workforce, meet skills needs and increase productivity through various apprenticeship programmes.
Donna Park, HR manager at Campion Homes, said, "Taking on apprentices for us is about helping provide a sustainable future for our sector. It's vital we keep investing in apprentices to ensure we have highly trained tradespeople coming into the industry. It is also a great way of developing talent in our existing workforce too. Often, we will draw on those showing promise who maybe haven't had the right opportunities before and give them a platform to develop through an apprenticeship."
One existing member of Campion's workforce who was given the opportunity to progress through an apprenticeship is Lyle Brewer (26). Previously a labourer, he is now in the final year of a Brickwork Modern Apprenticeship, which has seen him work on sites throughout Scotland including Dundee, Inverkeithing and Alloa while gaining skills at college.
Lyle, from Kirkcaldy, said, "My apprenticeship has given me a great opportunity to get a trade behind me. College has been a good experience and I've really enjoyed putting that into practice on different sites across the country. The best part of being on site is working with people though."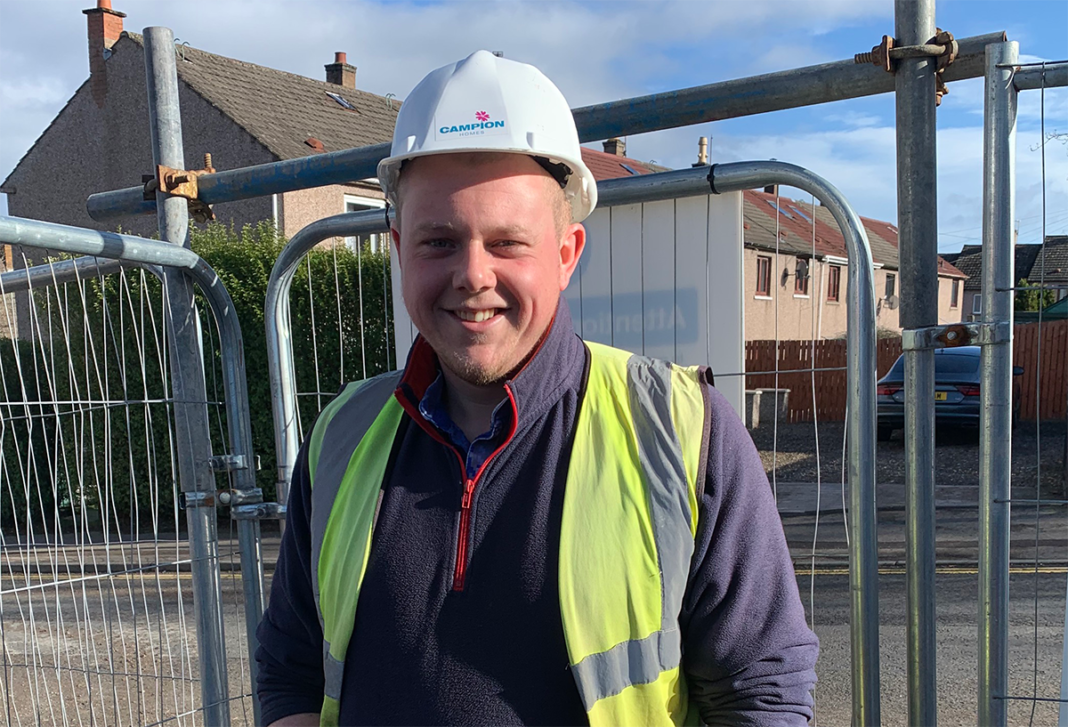 Trade body SELECT revealed it has teamed up with training providers to launch a new video celebrating the benefits that apprentices bring to businesses, individuals and the economy. Entitled Business Backing Talent – the theme of this year's Scottish Apprenticeship Week – the film features a young trainee and her employer discussing their reasons for choosing an apprenticeship and how the scheme has been a success.
The video, developed in partnership with the Scottish Joint Industry Board (SJIB) and the Scottish Electrical Charitable Training Trust (SECTT), is also designed to 'salute' Scottish businesses' commitment to electrical apprenticeships during challenging times.
Fiona Harper, director of employment and skills at SELECT, and also the secretary of the SJIB, said, "Apprentices are the future of the industry and in this Scottish Apprenticeship Week, we hope this video will help to encourage many more people to consider an electrical apprenticeship as a rewarding career option."
Anne Galbraith, CEO of SECTT, added, "We also want to use it as an example of how Scotland's businesses continue to back talent and support apprenticeships, despite the challenges facing us all in the current climate."
The video features an interview with Caitlin Kearney (21), a first-year apprentice at SELECT member company Quinnergy Group in Strathaven, South Lanarkshire, who reveals her reasons for choosing an electrical career. She said, "I wanted to become a qualified electrician because my grandfather was an electrician and my dad was in the building trade, so I've always had that background. Most girls say things like 'It's a man's job' or that you couldn't do it, so I just wanted to stand out – and go ahead and do it. Apprenticeships are the way forward and the future for people leaving school. I'm learning things every day and a trade is the best bet for me."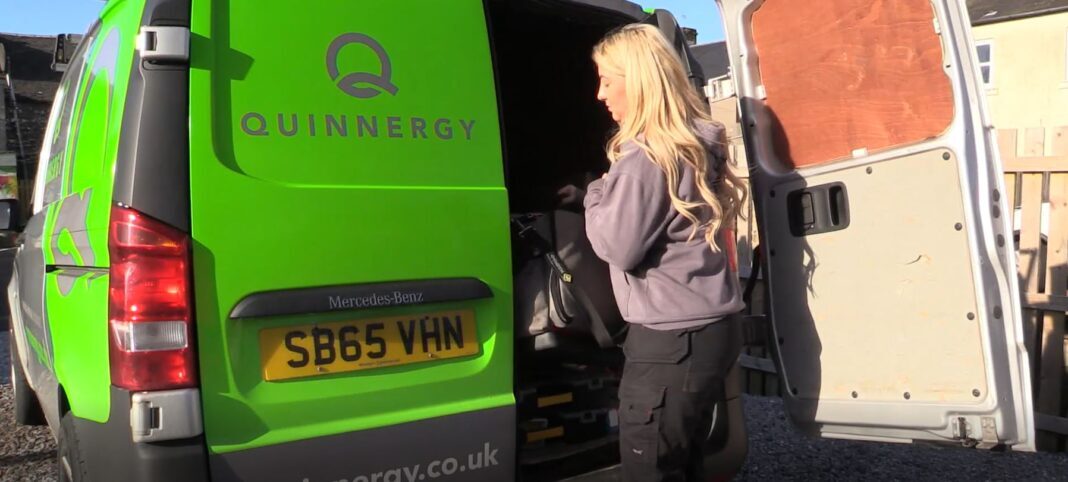 Craig Gallacher, CEO of the Quinnergy Group, uses the film to explain his rationale for taking on apprentices. He said, "I wanted to pass my experience, and the experience of my tradesmen, on to the new, up-and-coming stars of the industry. The apprentices, I have found, are eager to work and to go the extra mile. If you are a really good tradesman, you have a knowledge, a craftsmanship, and if you take it to the next level, nothing can replace that. I would say that that is one of the best reasons to go for an apprenticeship. It's been the best thing I've ever done."
Last week, Project Scotland reported on new research which highlighted the commitment of Scotland's construction businesses to providing apprenticeship opportunities despite the Covid-19 pandemic.
Figures released by the CITB showed that the sector still managed to recruit 70% of the previous year's apprentices during the outbreak. Of 30,000 apprentices learning in Scotland, almost a third are in construction.