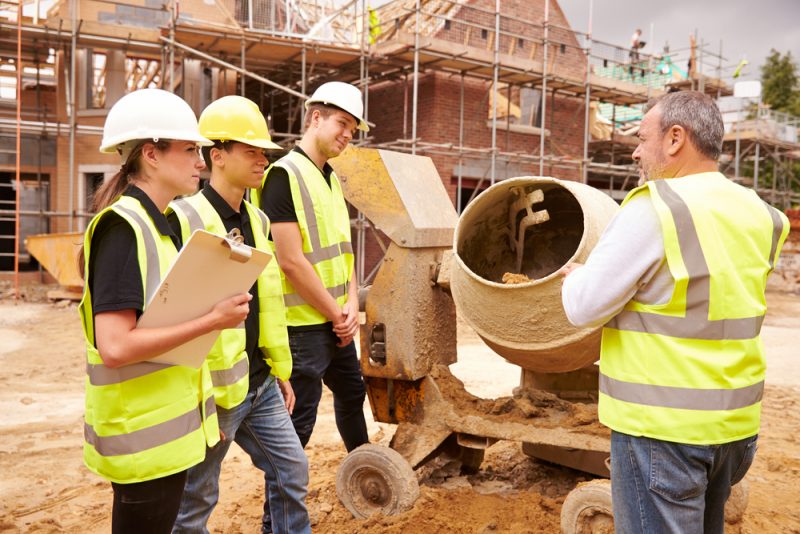 NEW research has highlighted the commitment of Scotland's construction businesses to providing apprenticeship opportunities despite the challenges of the Covid-19 pandemic.
Figures released ahead of Scottish Apprenticeship Week (March 1-5) show that the sector still managed to recruit 70% of the previous year's apprentices during the outbreak.
The data was published by the Construction Industry Training Board (CITB). Of 30,000 apprentices learning in Scotland, almost a third are in construction.
The CITB said the Scottish construction industry currently requires a minimum 4,000 recruits each year. The organisation added that within five years of completing an apprenticeship, the Scottish average wage in construction is about £27,000 – approximately  £5,000 higher than those who complete a degree or college course.
The theme for this year's campaign is Business Backing Talent, which aims to demonstrate how businesses benefit when they back talent through apprenticeships. In support of this, DYW Forth Valley, on behalf of the wider DYW regional group network, has collaborated with partners from the Scottish construction industry to develop 'Build Your Future', a virtual programme of events. Each day will be themed around a different aspect of construction:
Monday 1 March: Innovation in Construction
Tuesday 2 March: Trade/Apprenticeships
Wed 3 March: Women into Construction
Thurs 4 March: Professionals in Construction
Fri 5 March:  Design Major Infrastructure Project
Rachael Dorman, programme coordinator, DYW Forth Valley, said, "There are many routes young people can access into careers within the construction industry and apprenticeships are recognised as a strong entry pathway. Together with our industry partners we have built upon our previous activities in Forth Valley to create Build Your Future, launching in Scottish Apprenticeship Week, demonstrating how this industry 'backs talent'. This virtual programme has been designed to provide young people, their parents and educators across Scotland with insight from individuals currently succeeding in the Scottish construction industry in a bid to encourage young people to consider a career in the built environment."
John McKinney, regional manager at the NFRC, commented, "NFRC has supported Scottish Apprenticeship Week since 2012 and continues to do so. While it is good to have a focal point for the week, NFRC has been working in collaboration with others to deliver a series of events to promote the full range of career opportunities within construction to young people throughout the year and looks forward to continuing to do so either virtually or in person when restrictions allow. Due to growing workloads, as the sector recovers from the impact of Covid-19, skill shortages are one of the top concerns for roofing contractors in 2021 – so now is a perfect time to consider taking on an apprentice, and help build a new generation of roofers in Scotland."
Ian Hughes, CITB strategic partnership director in Scotland, added, "Construction is one of the most exciting industries in which to work. With over 170 different professions, and the increasing use of modern methods of construction, the industry needs new recruits who are keen to help rebuild Scotland as we emerge from the pandemic, rebuild the economy, and embark on an exciting and rewarding career."
Jane Buxey, chief executive, Stone Federation Great Britain, said, "Stone Federation is delighted to support Scottish Apprenticeship Week and the efforts to encourage the next generation to consider a career in construction. Stonemasonry is one of the many fantastic traditional craft skills that continues to play a vital part in the modern construction sector, and we are committed to encouraging and resourcing the next generation of stonemasons."