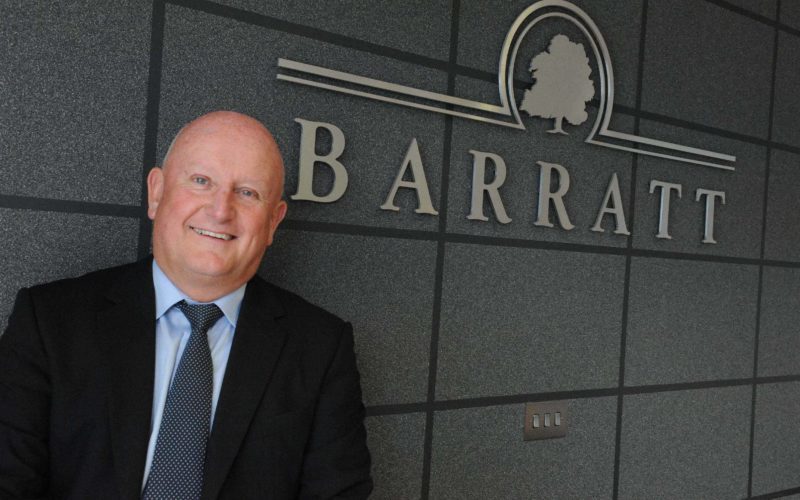 BARRATT Developments Scotland has announced that, despite the challenges of the past year, the business has contributed £245 million to the UK economy and supported hundreds of organisations in the supply chain.
In the year ending 30 June 2020, Barratt Developments Scotland has completed 1,340 new homes and supported 3,886 direct, indirect and induced jobs across its North, East and West Scotland divisions.
The firm added that it is working towards reducing its direct carbon emissions by 29% by 2025 and indirect emissions by 24% per square metre by 2030. Across the business, 96% of construction waste has been saved from landfill and 26% of new homes were built on previously developed land.
Douglas McLeod, regional MD for Barratt Developments Scotland, said, "As the UK's largest housebuilder, we're acutely aware of – and committed to – our responsibilities in creating sustainable communities, promoting responsible consumption and generating strong economic growth. Despite the challenges of 2020, we're proud to have delivered over 1,300 new homes to Scottish buyers and boosted the economy by £245m."
As part of its housebuilding activity, Barratt has made £5.4 million in local contributions to help build new facilities and infrastructure. This includes the provision of 281 new school places. More than £27 million has been spent on physical works such as highways, environmental improvements and community facilities.
Other key findings from the Barratt Developments Scotland 2020 socio-economic report include:
Increased support for public services with £81m in generated tax revenues
Over £278,000 donated to local charitable and community causes
650 supplier and 720 subcontractor companies supported
Increased support for the UK supply chain with 90% of all components centrally procured, assembled or manufactured in-country
More than £23m in retail spending by new residents, helping support 240 retail and service-related jobs
56 graduates, apprentices and trainees launched their careers with the company in 2020, an increase from 50 in the previous year.
Douglas McLeod added, "Creating long-term employment opportunities is key to economic success. In addition to repaying all furlough money to the government, last year we also continued to on-board new apprentices. We will do so again this year, and apprentices that are graduating this year will also continue their careers with us."
The assessment of Barratt Developments' performance was carried out by independent consultants Lichfields.