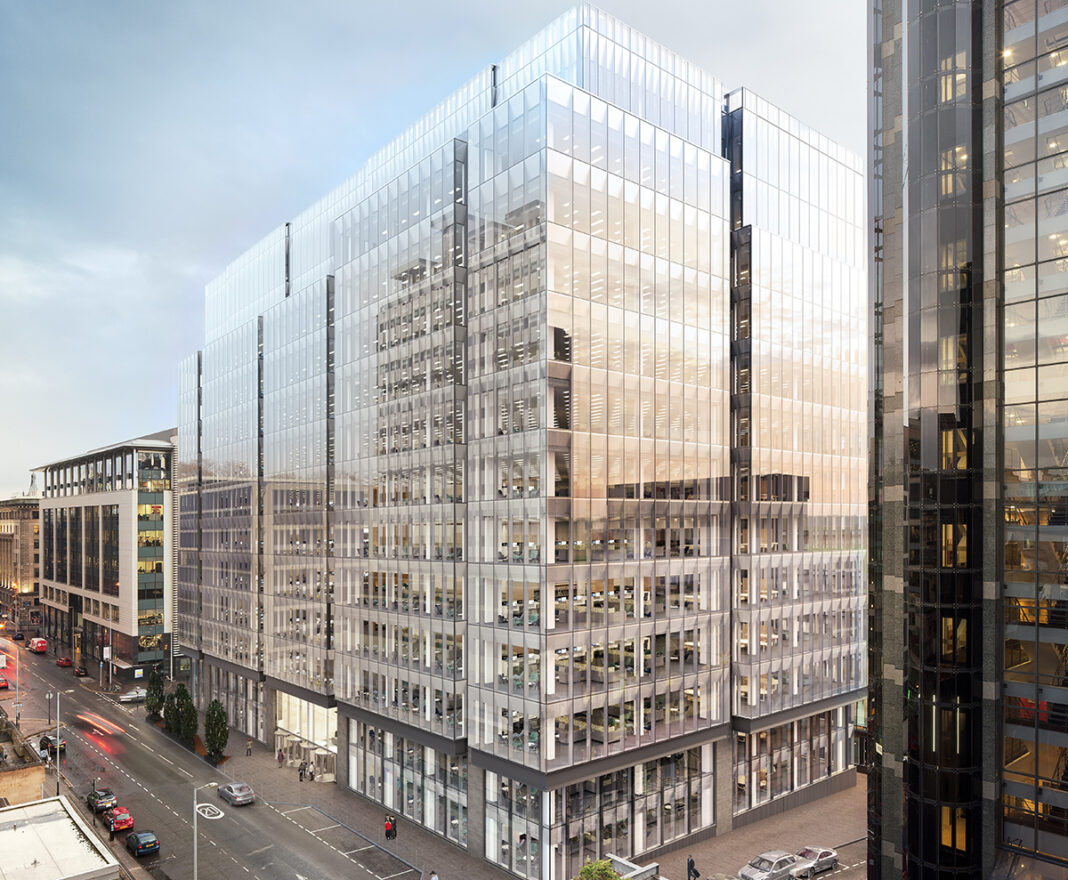 POLYPIPE Building Services has supplied a drainage system to Glasgow's largest office building at the 177 Bothwell Street development.
The project, due for completion later this year, is the largest new-build in Glasgow, extending to around 313,000 sq ft and 14 storeys high. 
The building, which is being developed by HFD Group, is already 75% pre-let.
Sub-contractor FES required a just-in-time delivery and a reliable drainage system, opting for Polypipe Building Services Advantage service.
As overcomeing noise requirements was a factor, they chose the Terrain dB12 drainage system, described as being engineered to meet the demands of the increased call for acoustic systems.
The triple layer, ring seal, soil and waste pipe system features specially developed co-polymer polypropylene layers and acoustically engineered fittings to dampen airborne noise and sound transmitted through the building structure. 
Jason Duncan, sales manager for Scotland for Polypipe Building Services, said, "We are very pleased that Terrain is the trusted product of choice for FES Ltd and that they know they can rely on Polypipe for the best products and the best service. 
"This is a very prestigious development with high specification, high-tech offices using sustainable energy sources and Polypipe is happy to be able to provide the most efficient and modern drainage solutions for the project."