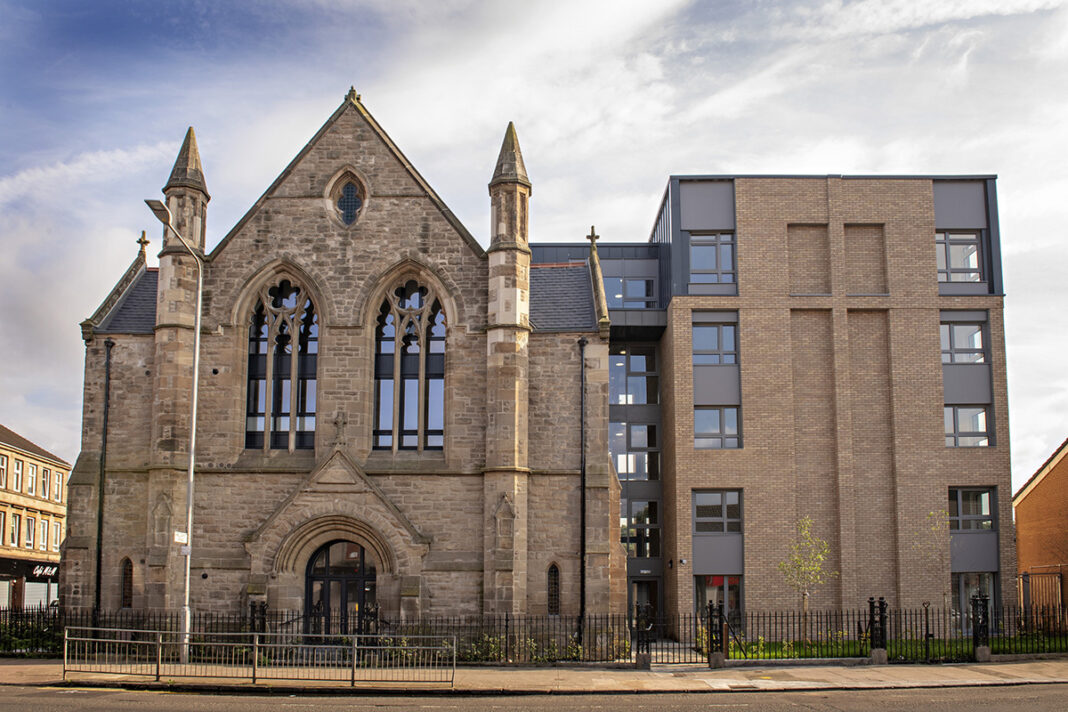 SHETTLESTON Housing Association has been boosted by a £45 million funding package from Royal Bank of Scotland to refinance existing loans and enable completion of its new build development programme.
Part of the funding was allocated to complete the Cunningham House development, which has created 19 new homes for over 55s on Shettleston Road. This development combined the construction of a five-storey Passivhaus tower with the conversion of the 19th century Carntyne Old Parish Church.
The construction of a 46-unit development on Fenella Street in Shettleston is also now underway thanks to the funding and is expected to complete in April this year. Further expansion includes work to regenerate St Mark's Primary School and create 44 new homes.
Fiona Nicholl, director of finance and corporate services at Shettleston Housing Association, said, "We are very proud of the high-quality homes and services we offer to the people in the Shettleston area and the funding package has helped us deliver a number of projects which will help provide additional much needed social rented homes. The team at Royal Bank of Scotland has been invaluable as we arrive at an exciting new chapter for the business and we have been impressed at the excellent communication and support received at all stages of the process."
Last year NatWest Group, which Royal Bank of Scotland is a part of, announced it will be investing £3 billion in social housing across the UK over the next three years which will be used to support the construction of 20,000 affordable homes.
David Horne, housing finance director at Royal Bank of Scotland, commented, "Working with Fiona and the team at Shettleston Housing Association has been incredibly rewarding and we look forward to building on this relationship as they continue to deliver homes in thriving local communities. As a long term valued partner, we're proud of the much more flexible funding structure that we've put in place for Shettleston Housing Association. This will provide the team with a solid foundation from which to move forward with the next phase in their strategic growth objectives."