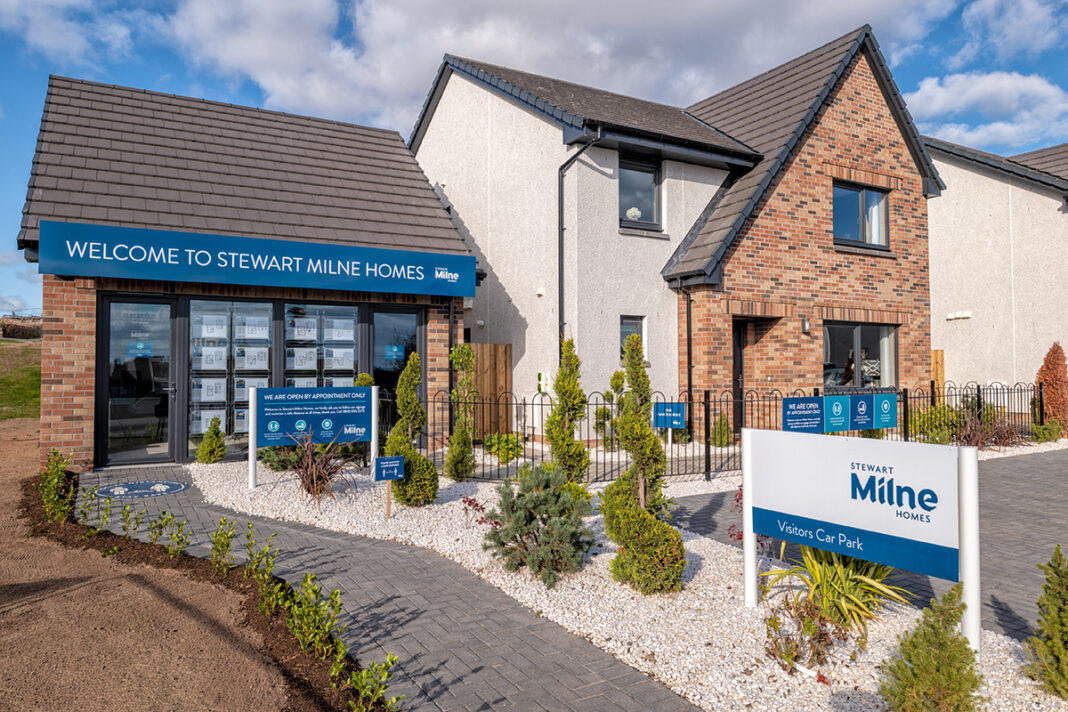 STEWART Milne Homes has revealed it is actively looking to acquire land in Tayside, after a new community in Dundee became one of the fastest-selling developments in the company's history.
The housebuilder said it has invested £130 million in the region since re-entering the market in 2012 with new communities at Ballumbie Rise in Dundee and Monarch Rise in Arbroath which, combined, will deliver over 570 homes by 2026.
The investment in Tayside has supported or created around 150 construction jobs.
With the first phase of Ballumbie underway, the group is now anticipating planning consent for its second phase in early 2021. in Arbroath, Stewart Milne Homes has completed nearly 250 new homes.
Since emerging from lockdown, Stewart Milne Group has reported a spike in activity with 'strong' sales performance across its homes divisions, particularly in Tayside, and a 'promising' forward sales position for 2021.
Group chief executive, Stuart MacGregor, said, "It's clear that the Covid-imposed restrictions have contributed to pent-up demand which is driving this spike in sales. But the changes in the way people are now working and may continue to work in the future are also creating a longer-term demand for flexible family homes with space for a home office and gardens with outdoor space for entertaining. Remote-working is a real factor in where people are now choosing to live with a shift to further-out-of-town locations.
"Tayside is a target location for us, featuring prominently in our five year business plan which will see us focus on regions across Scotland where we have identified the strongest demand and from which we anticipate the strongest growth.
"Dundee, which has a wealth of history and proud character, is going through a period of renaissance on the back of recent developments such as the V&A and regeneration of the waterfront. The Tay Cities Deal is also contributing to making the region more prosperous and sought-after. And we're keen to be part of this with the creation of new communities that have a real sense of place, that respect and take inspiration from their surroundings and heritage, where people feel they belong and are proud to call home. It's not just about building homes but about providing an attractive environment in which to live, work and play with plenty of well-planned, open spaces and the attention to detail in not just the design and build of the homes but in how we plan the streets with high quality landscaping and position the homes within them."
Ballumbie has been the company's fastest-selling development in recent years. Over 25 homes have already been sold with a further 25 sales reservations.
Mr MacGregor added, "We're proud of the community we're creating at Ballumbie, which is one of the first of our developments to benefit from our new design standards of excellence We're particularly pleased with the overwhelmingly positive feedback we're getting from buyers, many of whom are key workers such as teachers, nurses and tradespeople who appreciate the craftsmanship, materials used, design and lay-out of these flexible family homes that each have an individual feel."