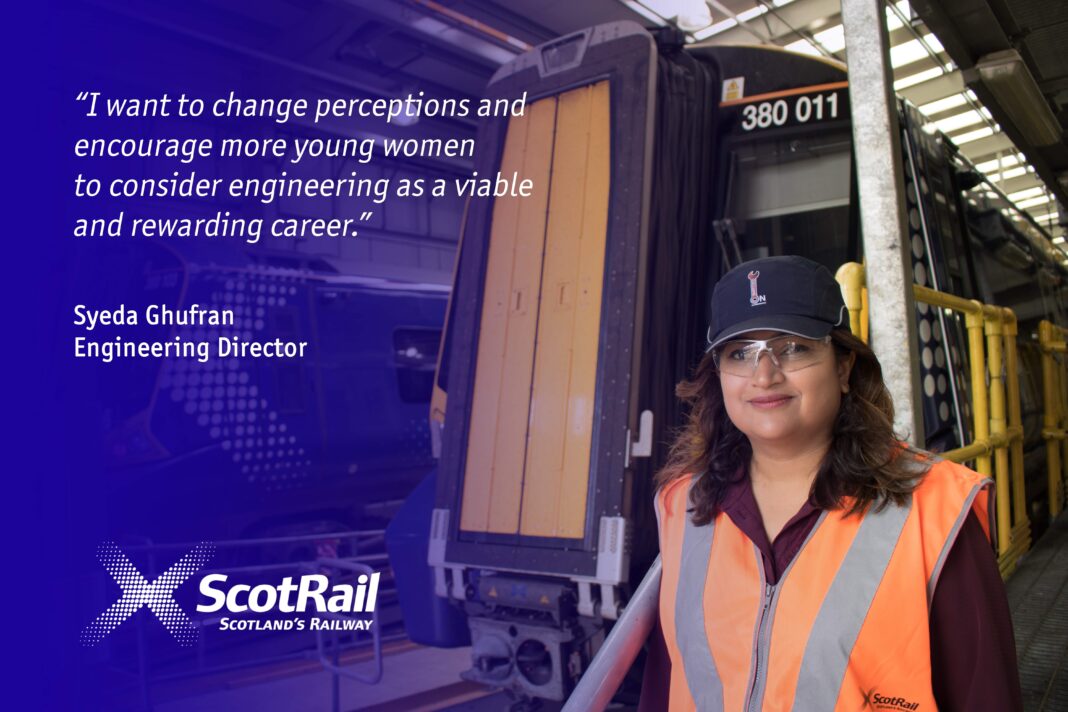 SCOTRAIL has launched a new campaign which aims to encourage more diversity within the engineering sector.
Launched with the slogan Not all engineers wear hard hats, the rail firm said it is determined to break down stereotypes and attract young people from all backgrounds to not just engineering jobs within the rail sector, but within other industries too.
According to statistics from the Association For Black and Minority Ethnic Engineers and the Women's Engineering Society, just 12% of Britain's engineers are women and 9% are from black, Asian, or minority ethnic backgrounds.
ScotRail said it is unable to take on any engineering apprentices in 2020 due to Covid-19 restrictions. However, the operator is planning to double its intake in 2021, should restrictions begin to ease.
The firm added that it is committed to developing a diverse workforce across the board. Since 2017, the number of female train drivers has increased by 39%, and female conductors employed has increased by 16%.
Karen Wallace, ScotRail equality, diversity and inclusion manager, said, "Historically engineering has not been a sector that has attracted women or people from black, Asian or minority ethnic communities, and at ScotRail we are absolutely committed to changing that. There is a place and space for everyone at ScotRail.
"Not all engineers wear hard hats is designed to challenge the conceptions behind engineers. There are so many varied and exciting opportunities within ScotRail for engineering apprentices from all backgrounds. There has never been a more exciting time to be an engineer."